Stormy Weather
Rainboot styles that don't rain on your style parade.
Rain boots continue to make a splash, in bold colors and prints that can add accent to an everyday outfit without so much as compromising an inch of function.
Stacy Cail, marketing director for Washington Shoe Co., parent company of the Chooka, Western Chief and Staheekum brands, says that wearers are looking for boots that express a sense of style — "whether it's done through a print or a chunky platform outsole."
She notes that Chooka has added a plaid to its collection and caters to "the woman looking for a classic style, a commuter shoe and something trendier."
Western Chief brings several silhouettes and bright colors to the style mix this season. "It has a collection of tall rubber boots that fit a variety of calf widths that allow someone with a wide or athletic calf to still be able to wear a tall boot," she says. "The adjustable back buckle allows for a customized fit."
Rain boots not only have to weather the wet in style, but they also have to be easy to put on and take off.
"Wearability and versatility are key trends," says Megan Vinton, director of product for Bogs.  "That's why we focused on easy low- to mid-heights, thoughtful and functional heel pulls as well as waterproof zippers, ultimately making these a time saver when you're headed out the door for a weekend activity or a commute to work."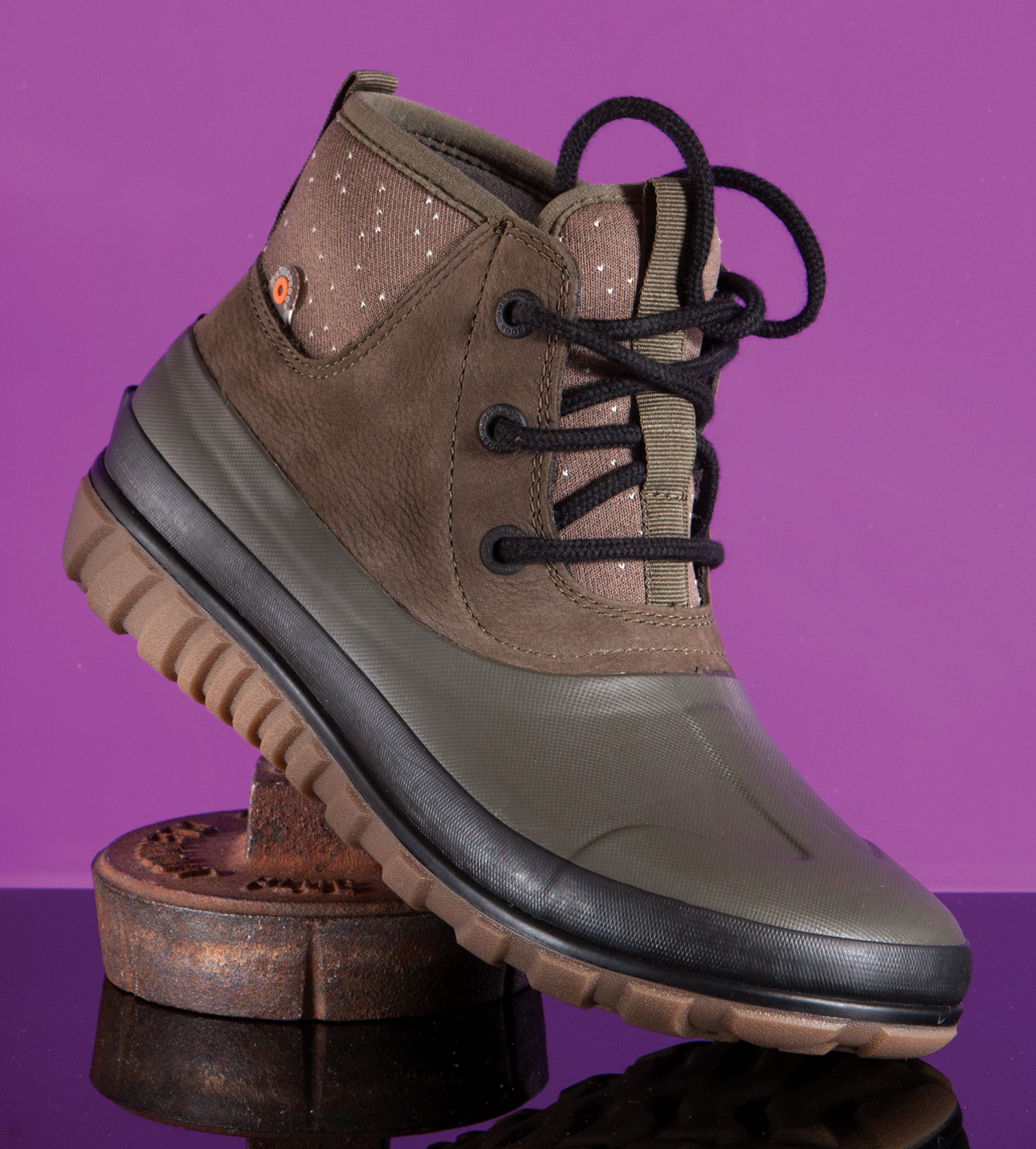 Bogs Classic Casual Lace Leather
Combining function and performance, the Classic Casual Lace Leather style is part of a collection of ankle- to mid-height boots for men and women that updates the brand's Classic boot, giving it a more lightweight, everyday look. It's also Bogs most sustainable collection, using recycled rubber, leather from tanneries rated gold by the Leather Working Group and recycled PET textiles, laces and binding. MSRP  $120.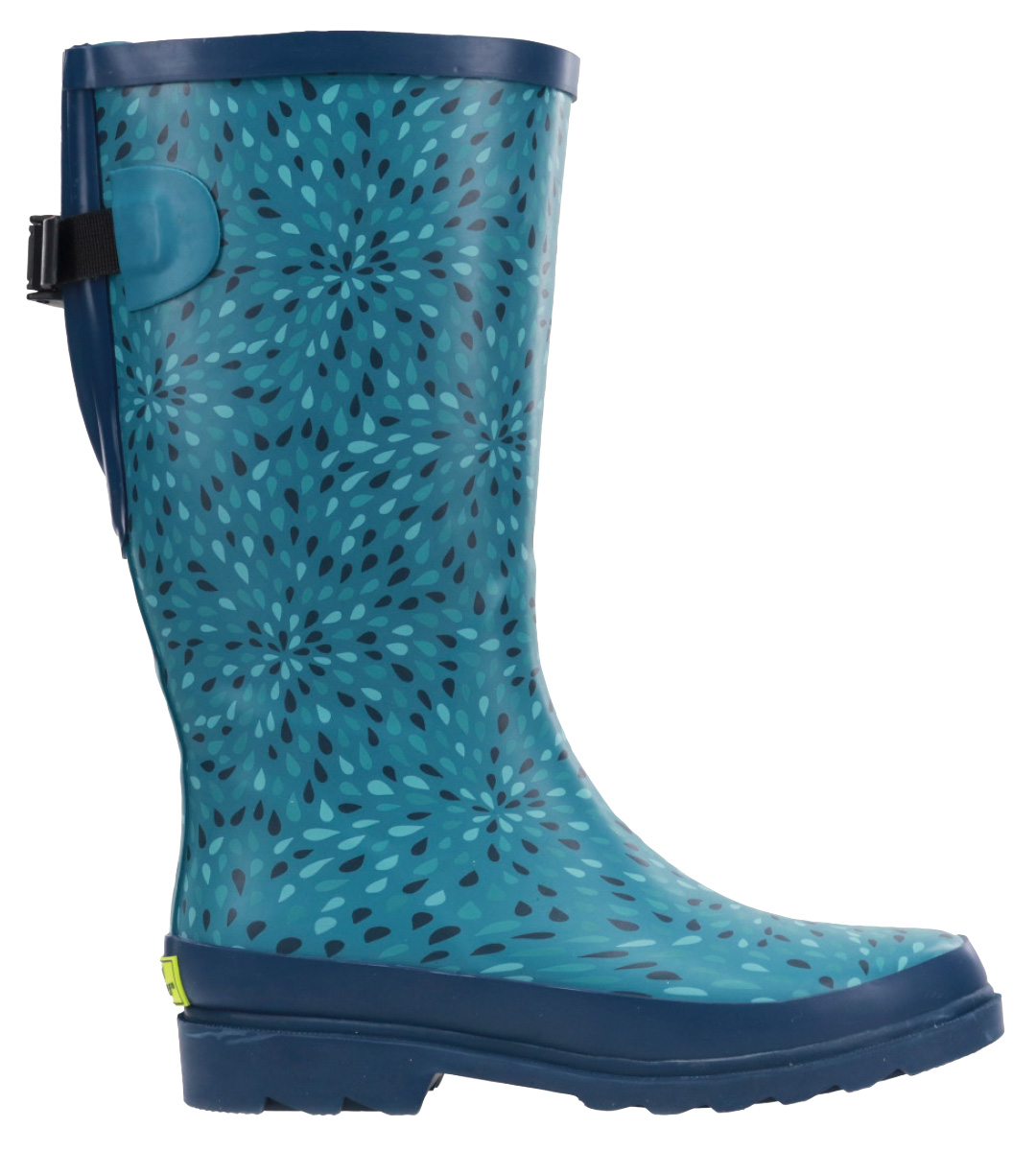 Western Chief Rain Drop Burst Vari-Fit
In eye-catching teal, this women's boot brightens the rainiest of days, and its gusset technology makes it a good fit for both slimmer and fuller calves. MSRP $45.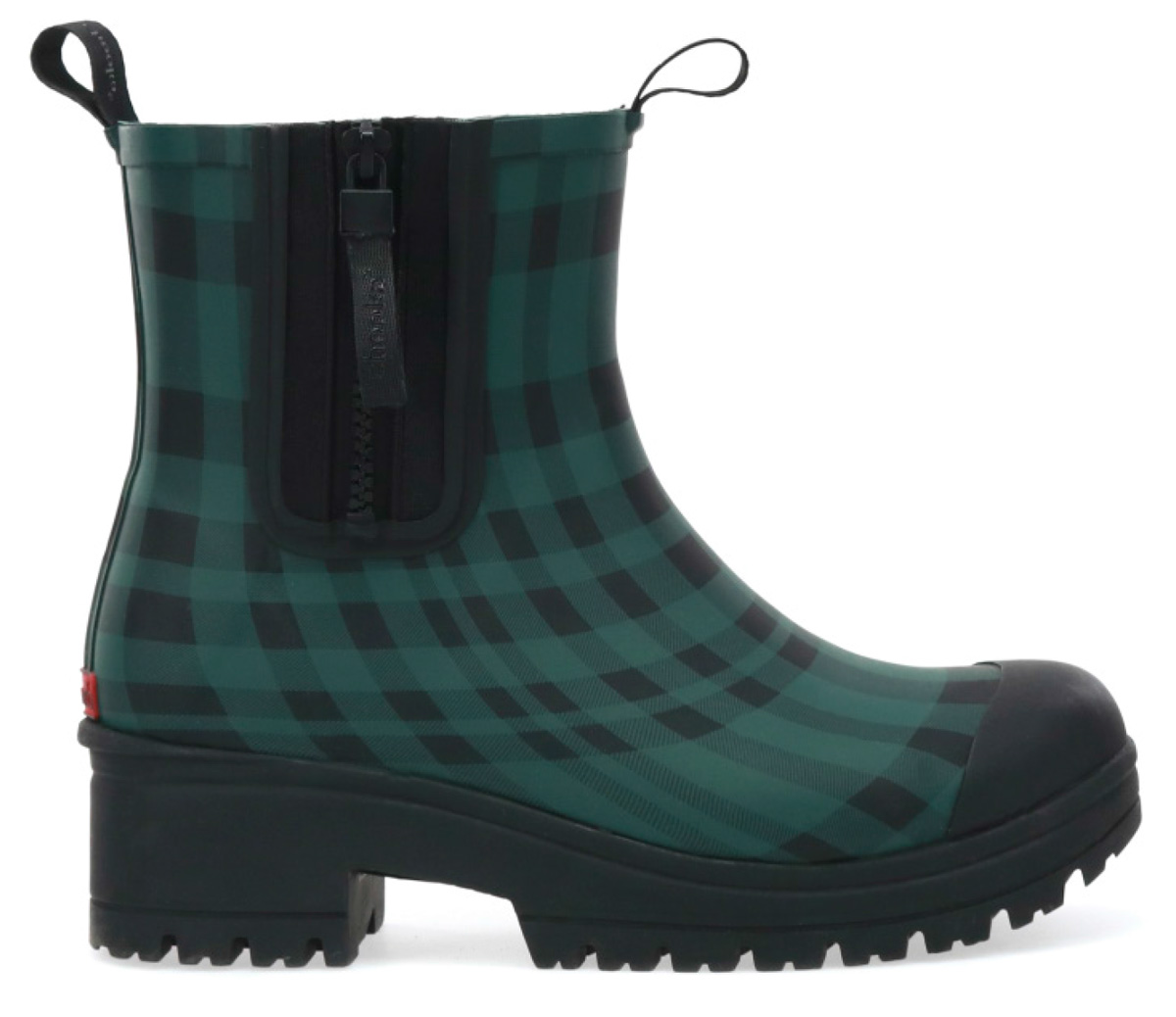 Chooka Pret Plaid Moxee
Cut at a popular height, this women's boot walks through — and on — water in comfort and style: It features a soft fleece lining and feel-good Ortholite foam insoles that are removable and washable. MSRP $75.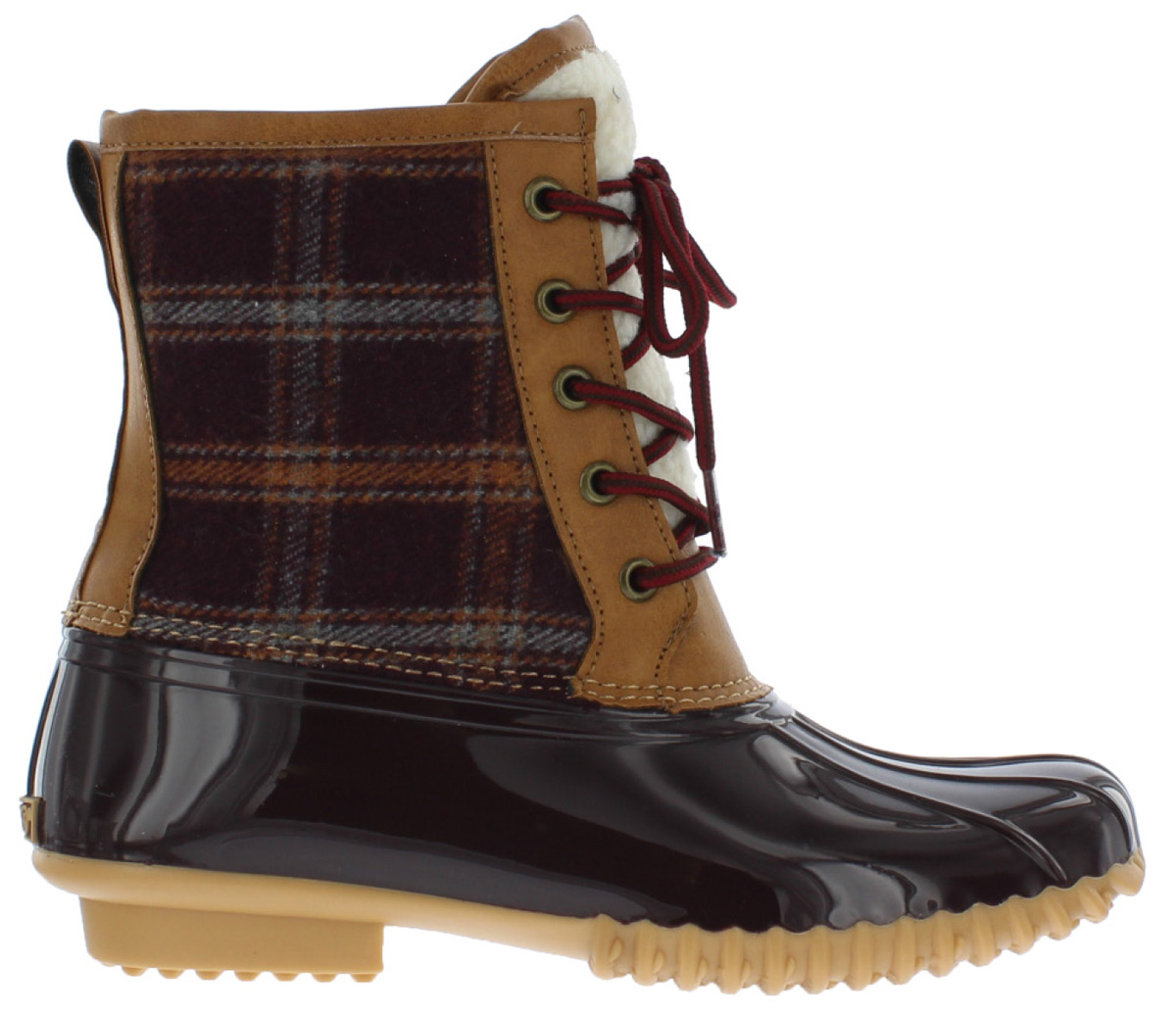 Sporto Delancy
Outfitted in a fashion-right plaid upper, this waterproof women's boot, which features a Thermolite lining and a comfort footbed, is the right price and style to make it easy to add several pair to the closet. MSRP $60.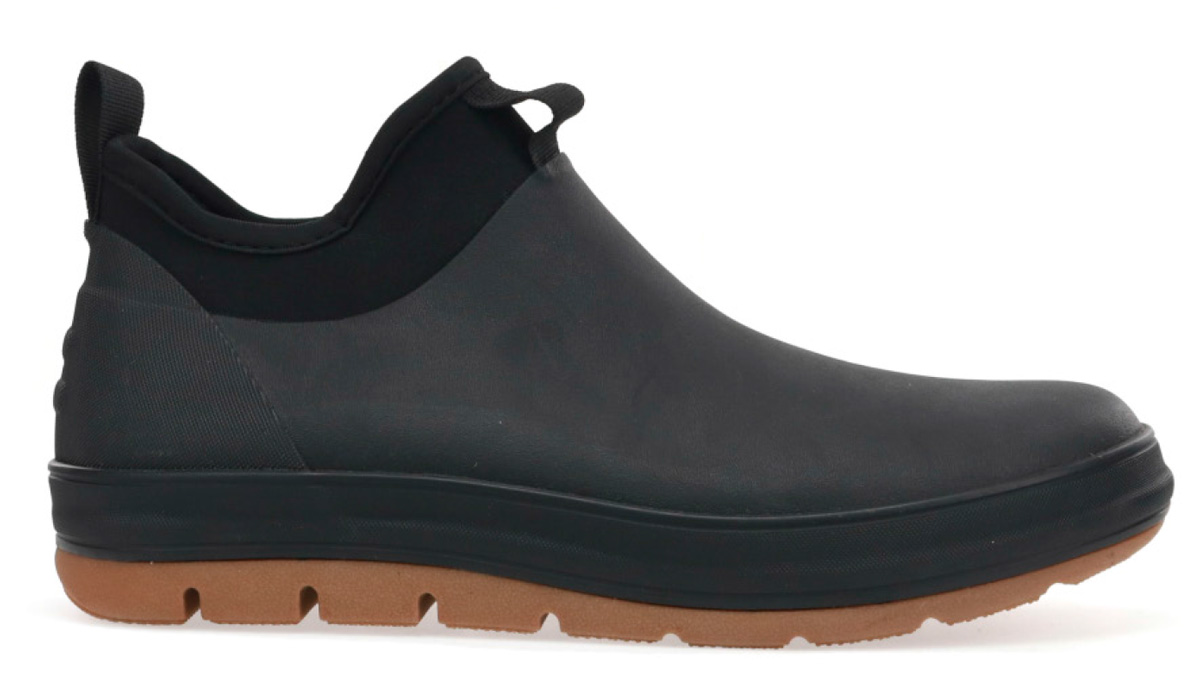 Staheekum Ankle Rain Shoe
Sleek and chic even in dry weather, this men's waterproof rain boot features a neoprene lining to keep feet warm. MSRP $75.