What's Next in the Tariff Standoff?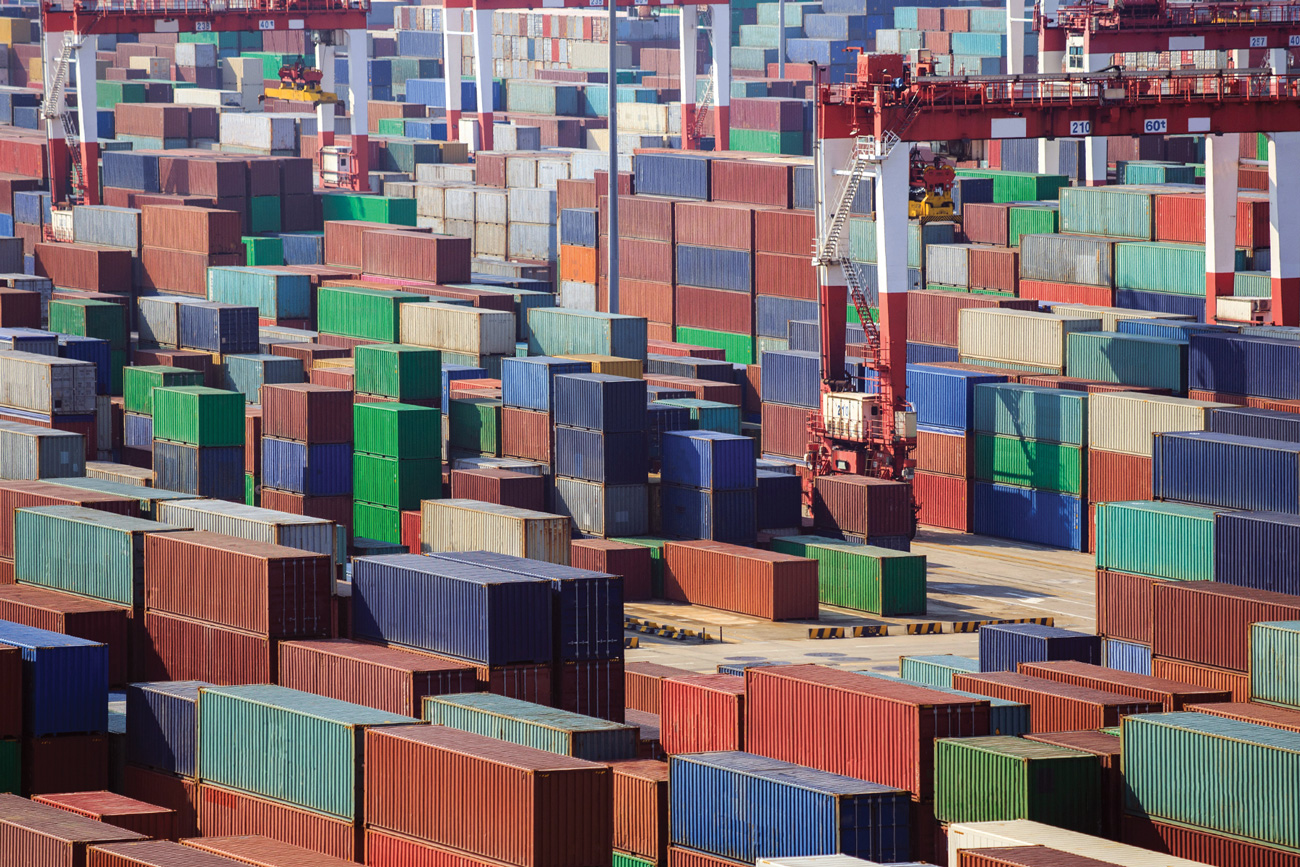 For the footwear industry, pain from tariffs has already been inflicted. Where do we go from here?
As vendors and retailers alike work aggressively to mitigate impacts on holiday sales and beyond, container imports from China continue to rise ahead of the imposition of December tariffs on some types of footwear, apparel and big-ticket items such as iPhones. The trade situation between the two global powerhouses remained tenuous and fluid weeks ahead of their next round of negotiations in Washington, D.C., in early October.
Nonetheless, there are some parties, including Alibaba Co-Founder Jack Maa and White House economic advisor Larry Kudlow, who already feel the trade relationship between the U.S. and China has forever been altered,  with tensions likely to persist for years. A day after weekly trade date showed a deterioration in China's economy — a 1 percent decline in exports and 5.6 percent drop in imports in August — the country offered the Trump Administration and U.S. an olive branch by exempting 16 items, including cancer drugs, from retaliatory tariffs ahead of the October talks. Shortly afterward, the U.S. responded with its own "gesture of goodwill," offering to delay the scheduled Oct. 1 implementation of new tariffs for two weeks. The People's Republic of China was set to celebrate its 70th anniversary on that date by showcasing its emergence as a world power.
Earlier, despite the steady lobbying work of trade organizations such as the Footwear Distributors and Retailers of America (FDRA) and the American Apparel and Footwear Association (AAFA), 15 percent tariffs on $112 billion worth of merchandise imported from China took effect Sep. 1. And footwear took a big hit. The FDRA says the new duties will add approximately $4 billion in additional, annual retail costs to the shoe-buying consumers as 70 percent of all footwear sold in the U.S. is manufactured in China. These new duties will likely drive up the price for performance running shoes and hunting boots by as much as $40 a pair. Both the Snowsports Industries America (SIA) and Sports & Fitness Industry Association (SFIA) hosted webinars with members to discuss the tariff impact and how exemptions for certain products might be obtained.
While there will likely be some consumer sticker-shock during the holiday season and beyond, analysts expect retailers will be "more surgical" in the price-hike approach. Instead of simply displaying point-of-purchase signs reading, "Higher Price Due to Tariff," the cost of higher tariffs could be spread across multiple styles/categories. That method would mirror what many appliance retailers did after higher duties were slapped on washing machines imported from China. They embedded the cost of a tariff into the retail price of both washers and dryers, which weren't subjected to any additional duty.
Of course, retailers and vendors alike are discussing other measures before passing the full cost of additional tariffs onto consumers. There are ongoing talks about how any higher tariffs might be absorbed or split between supplier and vendor; how to wring material and production costs out of certain items and what other actions might be taken to avoid any higher duties, including relocation of product sourcing hubs.
"Retailers are still trying to minimize the impact of the trade war on consumers by bringing in as much merchandise as they can before each new round of tariffs takes effect and drives up prices," said Jonathan Gold, VP for Supply Chain and Customs Policy for the National Retail Federation.
Footwear took a big hit. The FDRA says the new duties will add approximately $4 billion in additional, annual retail costs.
July retail container imports from China were up 9.1 percent from June at 1.96 million Twenty-Foot Equivalent (TEU) units and were 2.9 percent higher year-over-year. Import projections for the remainder of 2019 show a sharp 8.8 percent year-over-year rise in November to 1.97 TEU, which would represent the highest monthly total since Oct. 2018. According to the Peterson Institute for International Economics, 99 percent of consumer goods will have tariffs attached once the final tranche is imposed by the U.S. on Dec. 15, up from 29 percent before Sept. 1.
At Nashville-based Genesco, parent of Journeys, Johnston & Murphy and a number of licensed footwear brands, approximately one-third of current merchandise imports are from China, with 90 percent coming ashore from third-party vendors. Company execs say they are working to diversify their sourcing for FY21, including for Journeys where an estimated 35-40 percent of current merchandise is sourced in China by third-party vendors.
Zumiez, which sells apparel, footwear and accessories, is migrating away from China as a sourcing hub. In 2017, China accounted for 60 percent of all merchandise sold by the retailer. This fiscal year, the percentage has declined to 45 percent in Q1 to 41 to 42 percent in Q2. Lululemon, meanwhile, told analysts recently that only 6 percent of its current finished goods are subject to U.S. tariffs due to diversification of its vendor base, and that it does not expect the U.S.-China trade ware to be a "big impact" on its business going forward.