The Great (Urban) Outdoors
City-Slick Footwear Styles Cross Over into Outdoor Territory for the Spring Season.
Consumers in urban environments (and suburban ones too, for that matter) with busy lives are increasingly looking to outdoor endeavors for balance. We asked execs at outdoor brands for their thoughts on the urban-outdoor trend and where it's headed. Here, we highlight styles for Spring 2020 that strike an outdoor chord, with features and technologies making for a perfect fit.
ADIDAS OUTDOOR
Patrick Tullos, Senior Manager of Brand Communications and Sports Marketing
Selected Style: The Terrex Free Hiker embraces street style with an urban silhouette, but also has a water-repellent, Primeknit sock-like upper, Adidas Boost midsole for comfort and energy return and a Continental rubber outsole for grip. Launching for Spring 2020, the Terrex Free Hiker Parley features a knitted upper made from reclaimed and recycled Parley Ocean Plastic.
Consumer Focus: Style conscious, passionate consumers who live fast-paced lifestyles and love spur of the moment outdoor adventures.
Future of this Trend: The demand for high performing products that can stand the test of time and inclement weather, while providing style, will continue to increase as consumers' free time become more limited.
CHACO
Josh Weichhand, Creative Director
Selected Style: Chaco's Z/Ronin lifestyle shoe is a nod to the global fashion and comfort trend of wearing socks with sandals. Our pass-through adjustable strap system is combined with a knit upper, sitting on our aligning, supportive podiatrist-certified footbed.
Consumer Focus: Customers tend to be fashion-forward early adopters interested in quality and American brand heritage. In sandals, there's a desire for mind-body balance and a rootsy, back-to-the-earth mentality, which leads consumers to bare their feet and immerse themselves in nature.
Future of this Trend: It has to do with the rapid growth of population centers in outdoor adjacent cities, as well as the inherent quality and comfort typical of outdoor products. The outdoor industry sits at the intersection of design, material innovations, fashion, and values — important criteria for the modern consumer.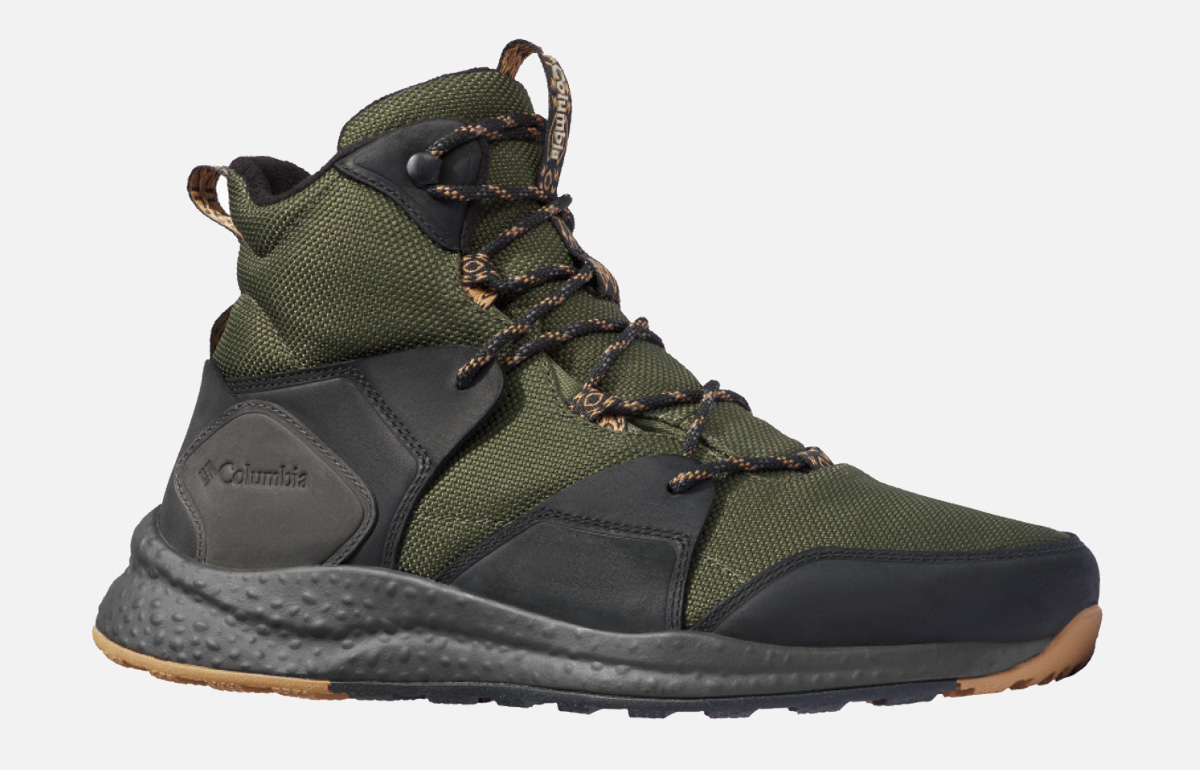 COLUMBIA
Peter Ruppe, VP of Footwear at Columbia Sportswear
Selected Style: The SH/FT features a modern aesthetic, athletic fit and outdoor function transcending from trail to city. The line combines OutDry water-proof breathable technology and the SH/FT midsole cushion for a modern hiking solution.
Consumer Focus: Millennials who are seeking outdoor experiences for the emotional and social benefits of connecting to nature. There are a lot of pressures impacting young adults.
Future of this Trend: Increasingly people are drawn to the convenience and excitement of the urban environment, but also seeking nature to keep balanced — this is just gaining momentum. This movement is taking people back outside for health, stability, coping and renewal, and to enhance well-being.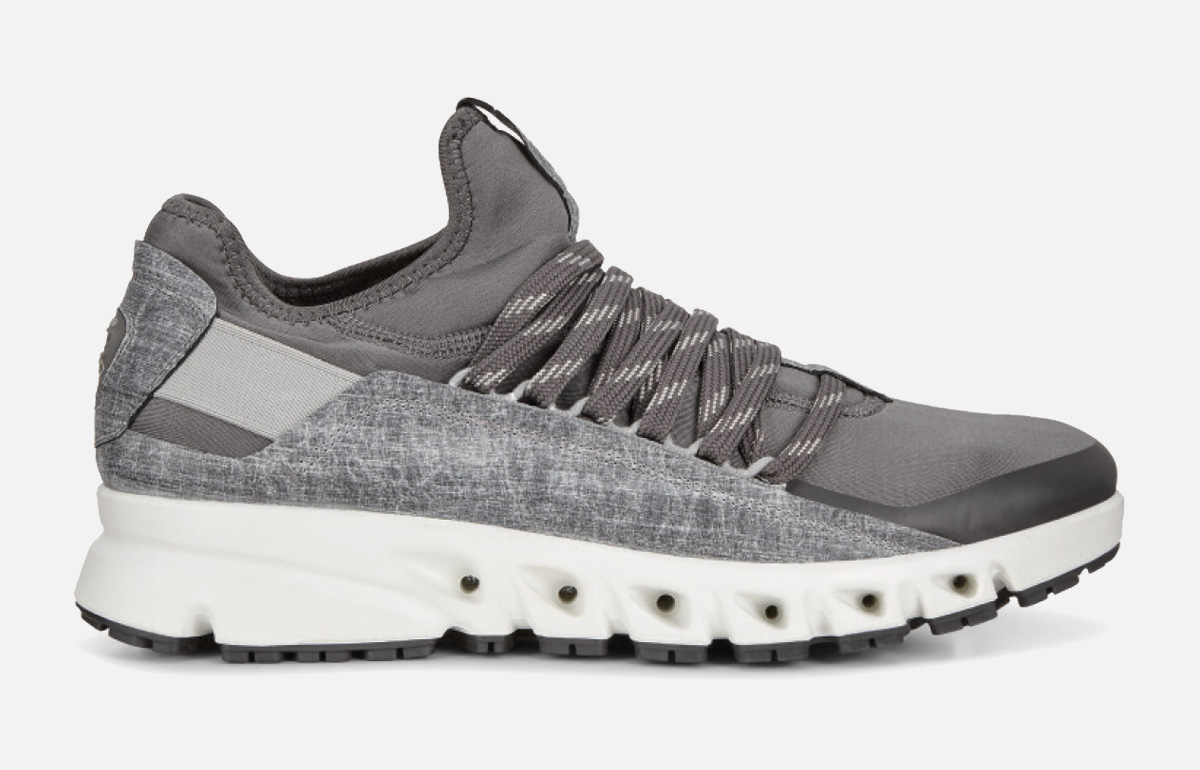 ECCO

Thomas Dixon, National Sales/Product Manager, Outdoor for ECCO USA
Selected Style: The Multi-Vent is a street style sneaker combined with Gore-Tex Surround 360-degree breathability and waterproof protection. We have new colorways for Spring 2020.
Consumer Focus: This trend bridges age groups. You can see a Millennial and Baby Boomer wearing the same article, differentiated by design or color and their individual style.
Future of this Trend: Hybridization and athletic outdoor are where the industry is headed. Multifunctionality has bridged everyone's life from phones to outerwear to footwear. We are also witnessing the slowdown of traditional "hiking" product.
FORSAKE
Jack Knoll, Forsake Director of Marketing
Selected Style: The Meridian is a slip-on that combines maximum breathability and casual style with a Peak-to-Pavement outsole designed for stability. The dual-density footbed and quick-drying mesh liner lets you take comfort off the beaten path, while Ventureknit provides abrasion resistance and superior breathability.
Consumer Focus: Millennials who live in urban centers where they work, but travel and recreate on weekends outdoors. Instead of buying a shoe for every activity, the Meridian can be used in a multitude of scenarios, even ones that consumers don't plan for.
Future of this Trend: The urban outdoor trend is here to stay. Consumers are focusing their spending on experiences and they want to look good outdoors.
KEEN
Ashley Williams, Senior Director of Global Marketing
Selected Style:  SOLR (Sea, Ocean, Lake and River) is a high-performance sandal with a heel-locking toe-post featuring recycled plastic fiber webbing, Aquagrip outsole and zonal siping. The low-profile design is lightweight, flexible and has a non-marking rubber outsole. An EVA midsole and footbed provide all-day cushioning and comfort.
Consumer Focus: This is for younger, more progressive, living in urban areas, digital natives, focusing on the experience. They spend more on versatile, premium products and have a broad spectrum of activities from hiking and yoga, indoor climbing to spinning, so they're looking for non-specific end-use products.
Future of this Trend: Outdoor continues to influence popular fashion, as can be seen by many premium brands creating products based on outdoor performance products.
KHOMBU
Brandy K. McCarty, CMO/SVP Global Sales and Strategy, The Eastman Group
Selected Style: We examined this trend with U.S. Ski Team athletes who face erratic weather patterns and carry only one boot when traveling. The Rylan is an urban crossover hiker with light hiker functionality and the feel of a sneaker with trail-ready K-Grip outsoles, K-Guard leather uppers and K-Comfort memory foam insoles.
Consumer Focus: We see everyone as a potential outdoor consumer. If you go outside to start your car or walk the dog, we have shifted our product mix to address your needs.
Future of this Trend: For years, outdoor brands built shoes for the mountains. Now we build boots with key outdoor performance features for everyone that look great and are comfortable and versatile.
MERRELL
Johanna Koeberle, Senior Product Management Director
Selected Style: Our Kahuna sandal pairs urban colors with performance features like Vibram outsoles or Merrell's new proprietary outsole lug design for traction and grip, as well as waterproofing and quality and durable materials.
Consumer Focus: This consumer is an experience-seeker ready for adventure at any time and doesn't want footwear to be the reason that stops them.
Future of this Trend: Consumers are looking for styles that have the performance they need for the trail, but also fit in well while in an urban setting. We'll continue to design for this consumer and lean into our heritage and authenticity as a brand designing for the trail since the '80s.
OBOZ
Dawson Westenskow, Director of Product
Selected Style: The Missoula is a versatile product. We are creating collections that lean towards trail and those that lean towards town, but perform in each environment. We will introduce several models in future seasons that speak directly to this trend.

Consumer Focus: Millennials and Gen Z are drivers of this trend. Adventure travel includes packing light and mixing lots of different activities, which requires versatile products. Hiking is the core activity our consumers are doing, but the definition of hiking has evolved. It can be a quick hike after work.
Future of this Trend: I see outdoor-inspired design influencing urban fashion and customers moving away from activity-specific products.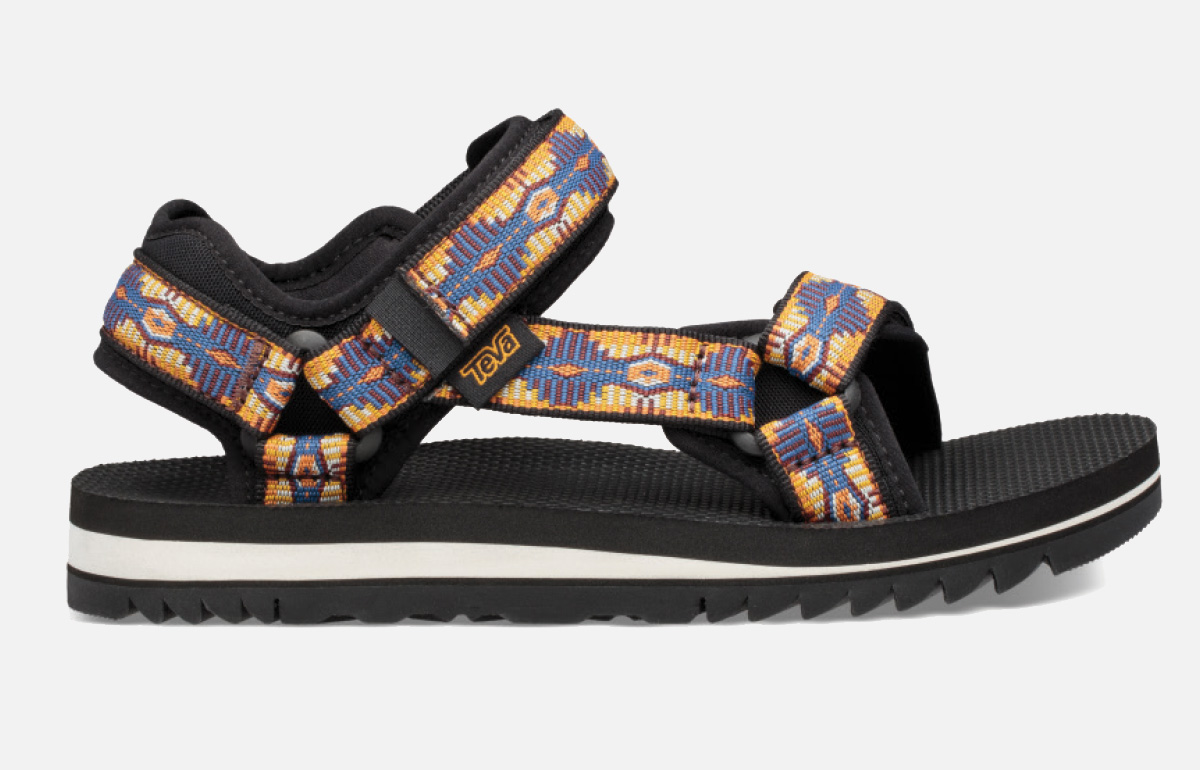 TEVA
Mark Magruder, Senior Product Manager
Selected Style: The Universal Trail sandal is inspired by our Original Universal, with added functionality and great street appeal. The upper is backed with a comfortable, quick-drying neoprene material, while the outsole features Vibram Mega Grip for traction. The webbing is 100 percent recycled polyester, part of a sustainability initiative starting Spring 2020.
Consumer Focus: The person whose greatest joy comes when they're outside — whether that's a Yosemite camping trip or a walk in Central Park. They derive joy from freedom they feel in the outdoors and support like-minded brands.
Future of this Trend: Versatility and multi-functionality aren't going anywhere. As urbanization continues to grow, so does a desire for urban escapes and outdoor adventures, with style for everyday wear.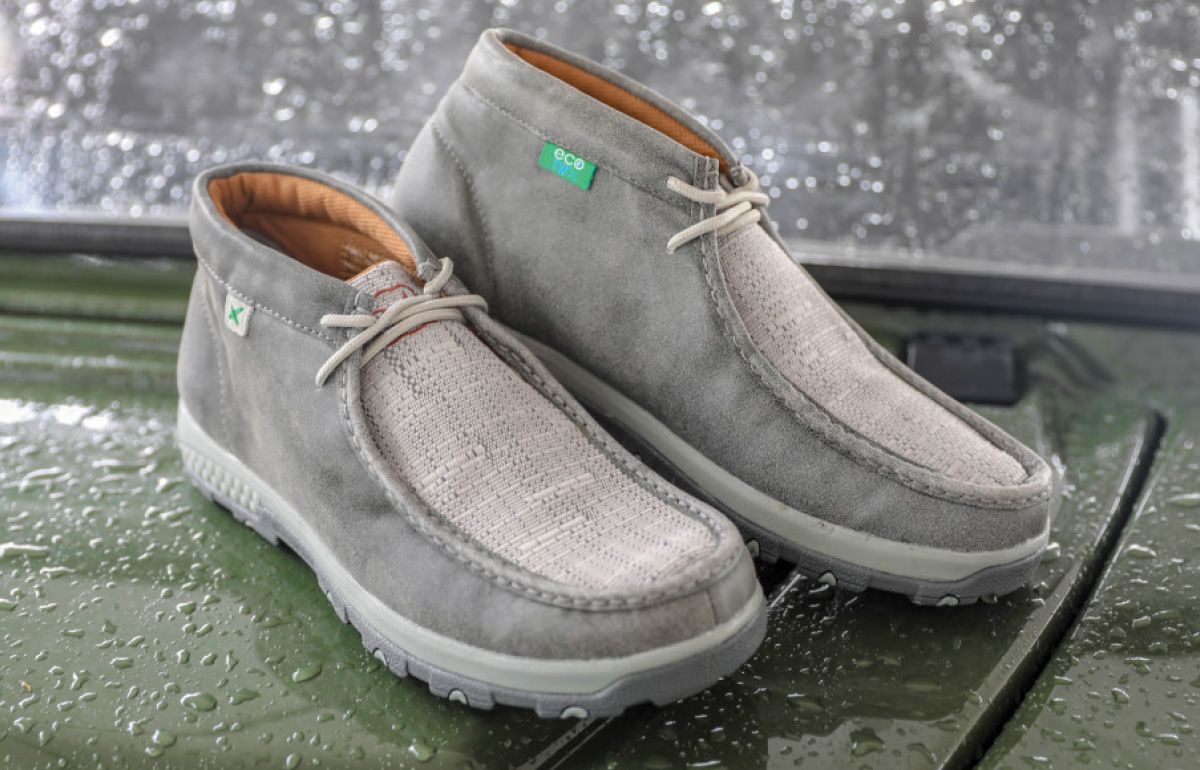 TWISTED X
Prasad Reddy, Chief Executive
Selected Style: In our partnership with Mossy Oak, its classic camouflage pattern is applied to our ecoTWX material for a look that is trendy while also being practical for any hunting environment. We will introduce a glue-free shoe in late Spring 2020 made with recycled material on the upper part of the shoe, with bamboo laces and an outsole with recycled materials as well. In our ecoTWX line, each pair is constructed from 13 recycled water bottles.
Consumer Focus: Consumers want something personal. They want to be unique and express their style.
Future of this Trend: The urban outdoor trend is more of a lifestyle trend. A small percentage of true, hard-core hikers or outdoor consumers exist, and the functionality of our footwear will perform exceptionally for them.