A Staffing Playbook
In one of the most competitive labor markets in years, how can stores attract and keep the best employees?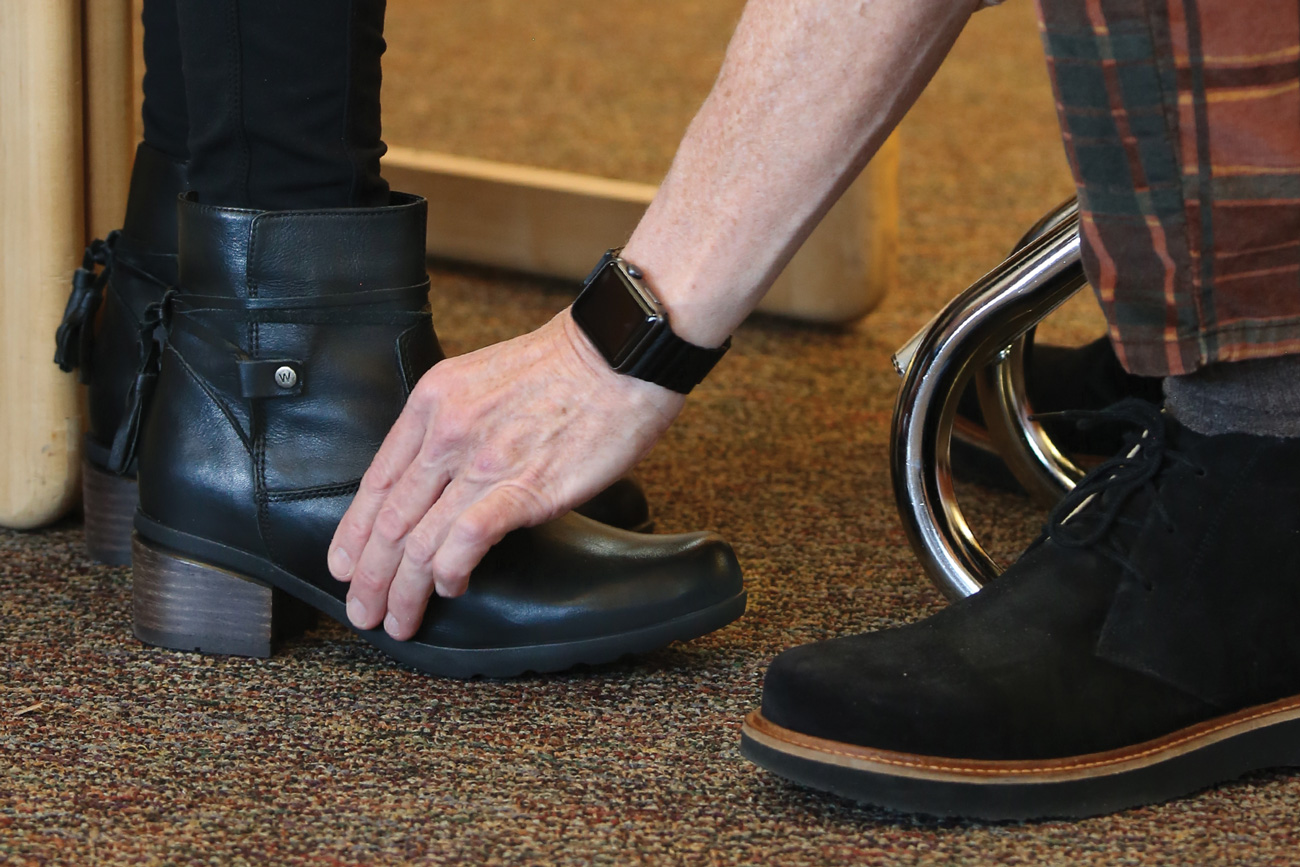 Brick-and-mortar independents know service — and by extension, they know people. With so much of the channel's strength resting on the customer service it provides, getting the right employees on the front lines is essential.
But over the past few years, getting — and keeping — great people has become substantially more challenging, store owners say.
Jim Sajdak, owner of the Stan's Fit for Your Feet stores in Milwaukee, WI, says his stores' turnover is relatively low, but finding people to fill the positions that do come open is still difficult.
"It's a challenge today to even have people show up for interviews," he says.
"It's definitely a workers' market," John Luck, president of the Lucky Shoes chain based in Fairlawn, OH, agrees. "The people who are going to work really hard and produce results and give it their best every day, they can write their own ticket in today's economy."
And whether the problem is bringing people in or convincing them to stay, owners say it's one of their biggest struggles.
"It's unquestionable that it's critical," says Maurice Breton, president of Comfort Management Corp., the parent company of the Manassas, VA-based Comfort One chain. "The longer someone is with us, the better they get."
So is there a secret to attracting and retaining the kind of store associates who can make a difference to your business? Owners say yes — and this is their playbook.

Compensation…
No surprise here: Stores with low turnover say competitive pay is a big part of the draw.
Breton says Comfort One rarely loses employees — it's more likely to be hiring them from competitors like Nordstrom — and he says the commission-based pay is a big attraction. "We call it earnings. It's not that their base salary is so high, but it's the [potential] earnings per hour," he says. "We look at the numbers every week for every individual, and one of the [associates] in the last two weeks earned $74 an hour."
Kyle Brady has been with Naperville Running Co. for 12 years, and he says the store's emphasis on competitive salaries (part-time employees start at $15) that allow employees to live in the city they work helps keep people around.
"Our percentage of payroll is more than most stores: 24 percent based on sales instead of 15 to 18 percent," he says, adding that the store also offers benefits including health insurance, 401k contributions and paid time off.
…And Other Overlooked Benefits
But pay isn't the whole story.
Ryan Richards, owner of The Foot Spot, says sure, competitive pay is a draw for his employees — but so is the flexible scheduling he offers.
"We're not open on Sundays and evenings and major holidays," he says. "And I think that's one of the reasons employees like to work for us." It's not a path without downsides, he said: "I've looked at changing that over the years, since we're probably missing some sales, and we've tried it. But if anything, it was a morale killer. Here, you can still be in the retail world and have a life. My people will determine if we succeed or fail, and the flexibility and life balance we offer — allows us to have people that stick around and that want to be here."
Be Opportunistic
Finding a promising new employee can be like lighting striking — it's rare and it happens on its own timeline. So one piece of advice cropped up again and again: If you find someone great, hire them — even if you don't necessarily have a hole to fill (yet).
"We say we're always hiring," says Lanne Stauffer, who owns Market Street Shoes with her husband Ryan. "We hired two people this morning. I'd rather hold onto someone amazing [than risk losing them]. It definitely takes a little time, but we have really great retention."

Offer Long-Term Opportunities
Naperville Running Co.'s Brady says he never intended to make selling shoes a career — but that owner Kris Hartner's belief in giving employees ways to grow has kept him in the role. Brady started as a part-time college student, and started working as a manager in a newly opened store after he graduated and considered whether or not to pursue his planned career path of teaching/coaching. And at that point, he says, Hartner sat down with him and a few other key employees to discuss their big-picture plans — which has evolved into a multi-year plan designed to give them equity and eventual ownership stakes in the store.
Finding a promising new employee can be like lighting striking — it's rare and it happens on its own timeline.

Build a Place People *Want* to Work
Ultimately, the store culture is a shop's biggest asset, and the thing they have the most control over.
Alan Miklofsky, president, Alan's Shoes, Tucson, AZ, has multiple employees in his stores who have been with him twenty-five (or more!) years. He says the culture has to be paramount.
"We're shoe dogs here," he says. "You can't be the extremes. You can't have the most merchandise, the lowest prices, you can't always pay the most. You've got to build reasons for people to stay that aren't based on economics — that's true for customers as well as employees."
What does that look like? It might be a different for each store, but respect, partnership and mutual trust go a long way, owners say.
"We really believe in taking care of [employees], in every way we can," Breton says. "Everything is a high five, a positive attitude. It's friendly, smiley, happy. We praise them in public and at meetings; any counseling is done one-on-one. That's what we foster, even though we are a good-size chain. We walk that walk in all our stores."
"We used to say we have to hold people accountable. Now it's making sure they're successful," Luck says. Whether that means giving them training they'll be able to use in future employment or finding new positions for them within the stores, giving staff places to do well is critical, he said. "Especially with Generation Z — they want to be successful. So if you can help them be successful, that resonates really well with them. That's what they want, what we want, what the customer wants."
At the end of the day, this is where brick-and-mortar independents have an advantage, Sajdak says.
"Our biggest problem is people retiring from us," he says. "We're a family-owned business, and people become part of our work family." Sajdak says the store ownership tries to shows appreciation often, whether it's through hosting a picnic for employees and their families, or making breakfast for morning meetings. "People want to know they're doing a good job, and you have to create an environment where people want to stay. It's an investment. We're mixing it up, we're here, we're talking to our people. As locally owned stores, we should be really good at that."