Super Supporters
Insole brands are going the extra mile to give extra comfort and stability to those who put their feet to work in everyday life.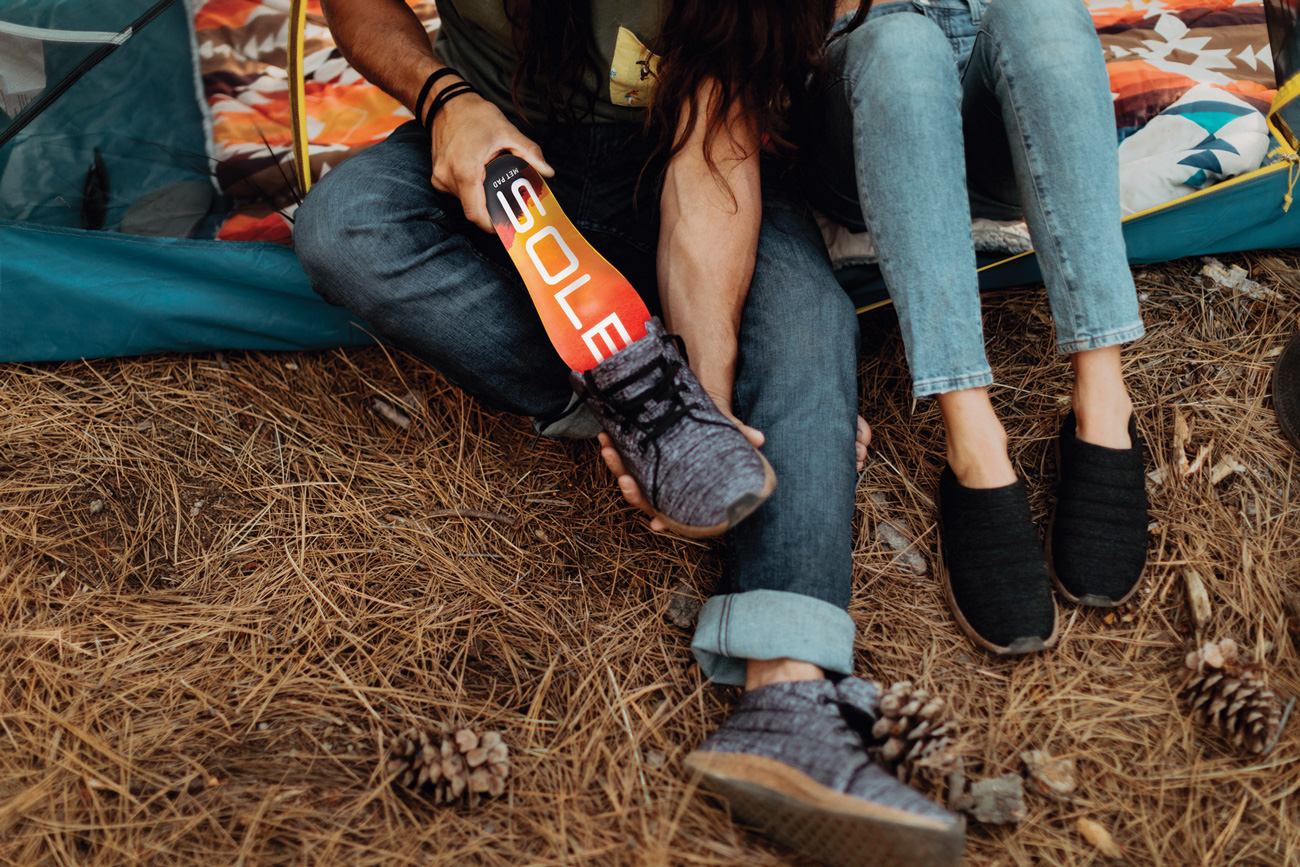 Insole brands are going the extra mile to give extra comfort and stability to those who put their feet to work in everyday life.
Sof Sole
The Work insole from Sof Sole is designed to reduce stress from standing or walking on hard surfaces for extended periods of time by offering cushioning and comfort. It features a COOLMAX fabric top cover that wicks away moisture and a deep heel cup that helps prevent heel slip. The Work Insole, MSRP $17.99, is ideal for work, casual wear and walking.
SOLE
The Performance Medium Insole with Met Pad from SOLE has a built-in metatarsal pad to aid blood flow and increase comfort in the forefoot. It is custom heat/wear moldable for personalized support and has a density-mapped design that supports the foot without controlling natural motion. The insole is carbon-negative and made from ReCORK recycled wine corks.

PowerStep Pinnacle
Designed to offer maximum cushioning and full support, Powerstep Pinnacle insoles provide a combination of foot control, flexibility and cushioning for tired feet. The brand's encapsulated design includes a firm but flexible support shell, built-in foot support, heel cradle for motion control and plush cushioning. The arch support insoles are made to increase stability and comfort in casual, athletic and work shoes and are ideal for preventing and alleviating pain associated with Plantar Fasciitis, metatarsal pain, heel or arch pain and discomfort, mild to moderate pronation, sore/aching feet and other common foot conditions.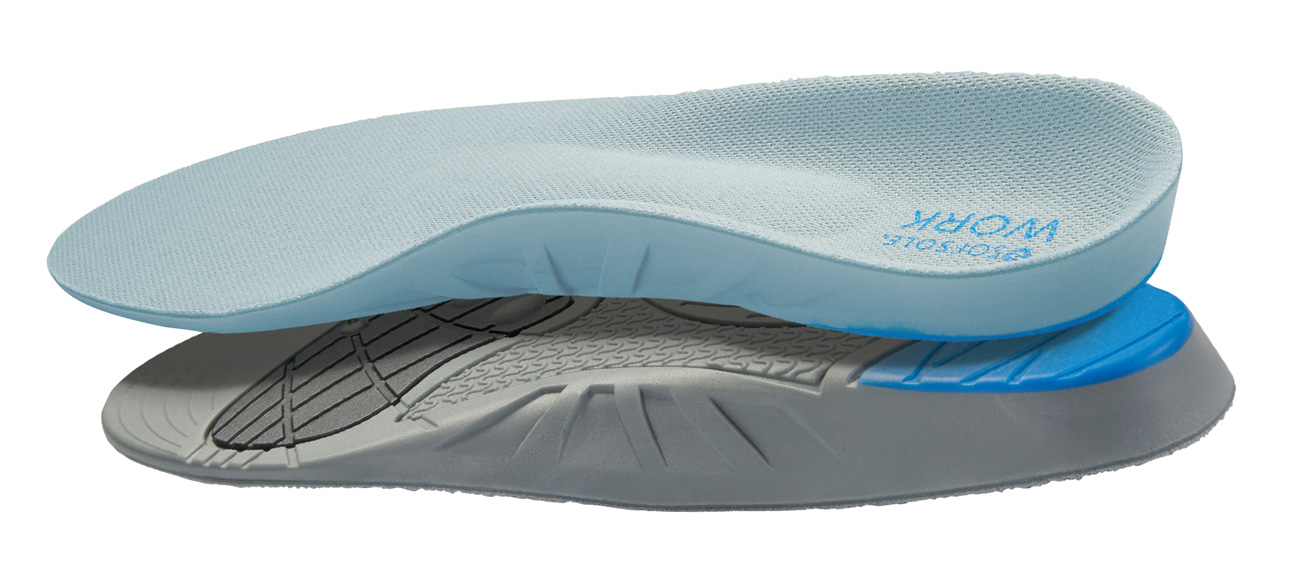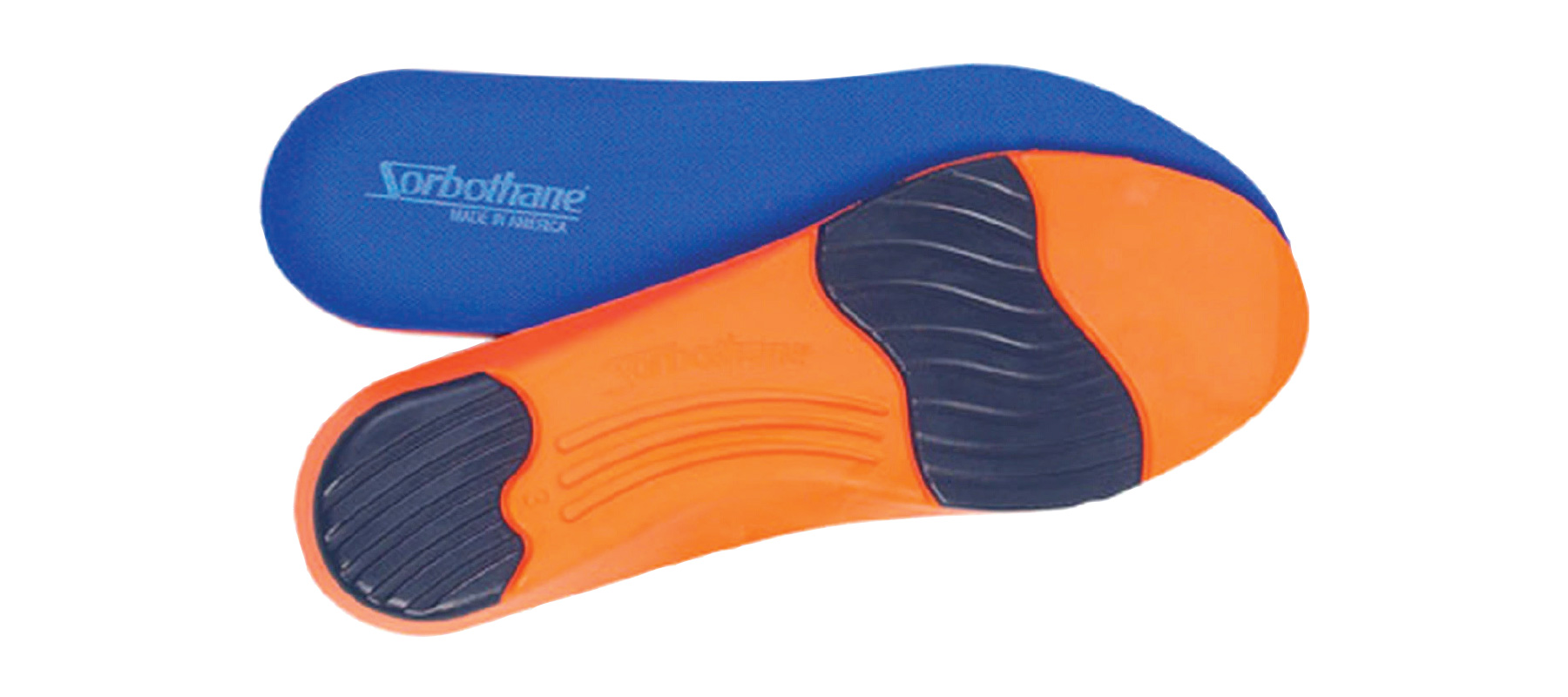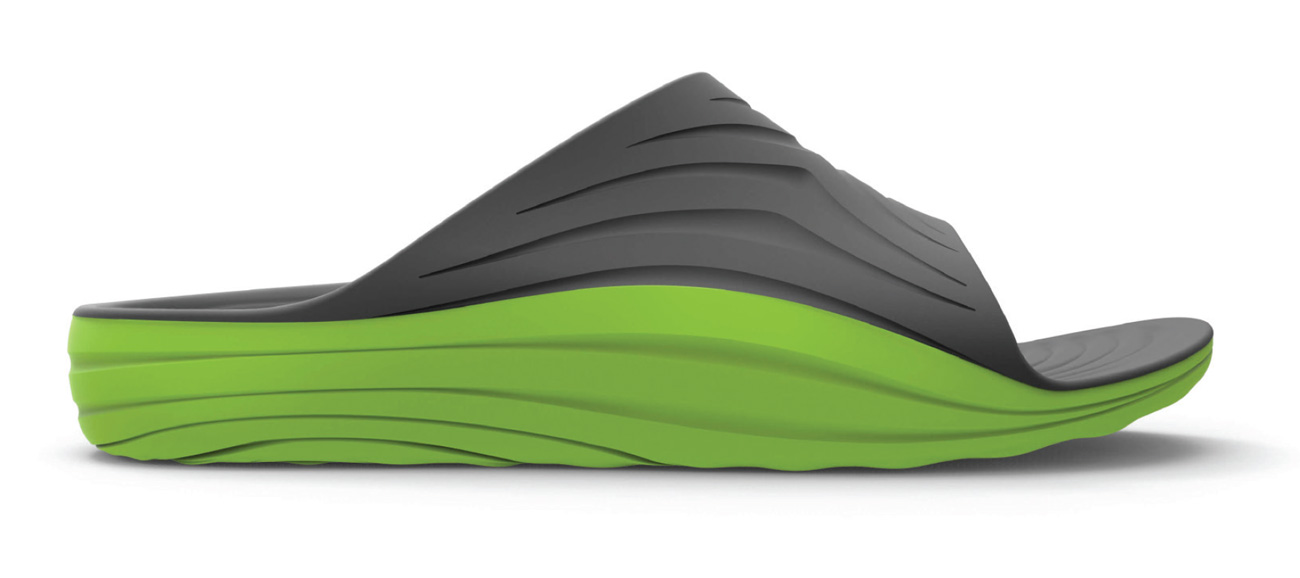 10 Seconds
Hickory Brands is bringing the next-generation of its 10 Seconds insoles collection to market, giving its most feature-packed insole collection a fresh new packaging design under HBi's iconic 10 Seconds brand.
The 10 Seconds 3/4 Arch Stability insert is a good fit for those with careers demanding a low profile and versatile solution for dress footwear. It is designed to add secure and low-profile support to athletic and dress footwear and helps reduce the pain from plantar fasciitis. The insert features Poron cushioning technology and an anatomically shaped arch support and heel cradle that stabilizes the mid and rear foot. It also has an antiblister top cover.
The 10 Seconds Ultra Arch is a feature-laden workhorse insole, designed for those looking for anti-fatigue, vibration damping, ultra support and even weight distribution to fight fatigue. Examples of the environment this insole is designed for include: construction, land development, road crews, roofing, airport baggage transporters/crews, electrical service, manufacturing, and distribution centers.
Sorbothane

Sorbothane's Maximum Duty Work Insoles absorb shock and provide long-lasting comfort. The Maximum Duty combines a molded air-infused foam base with a pure Sorbothane heel inlay for shock absorbing comfort and impact protection. A strategically placed Sorbothane metatarsal pad adds forefoot cushioning. It is durable, comfortable and proven to help reduce pain.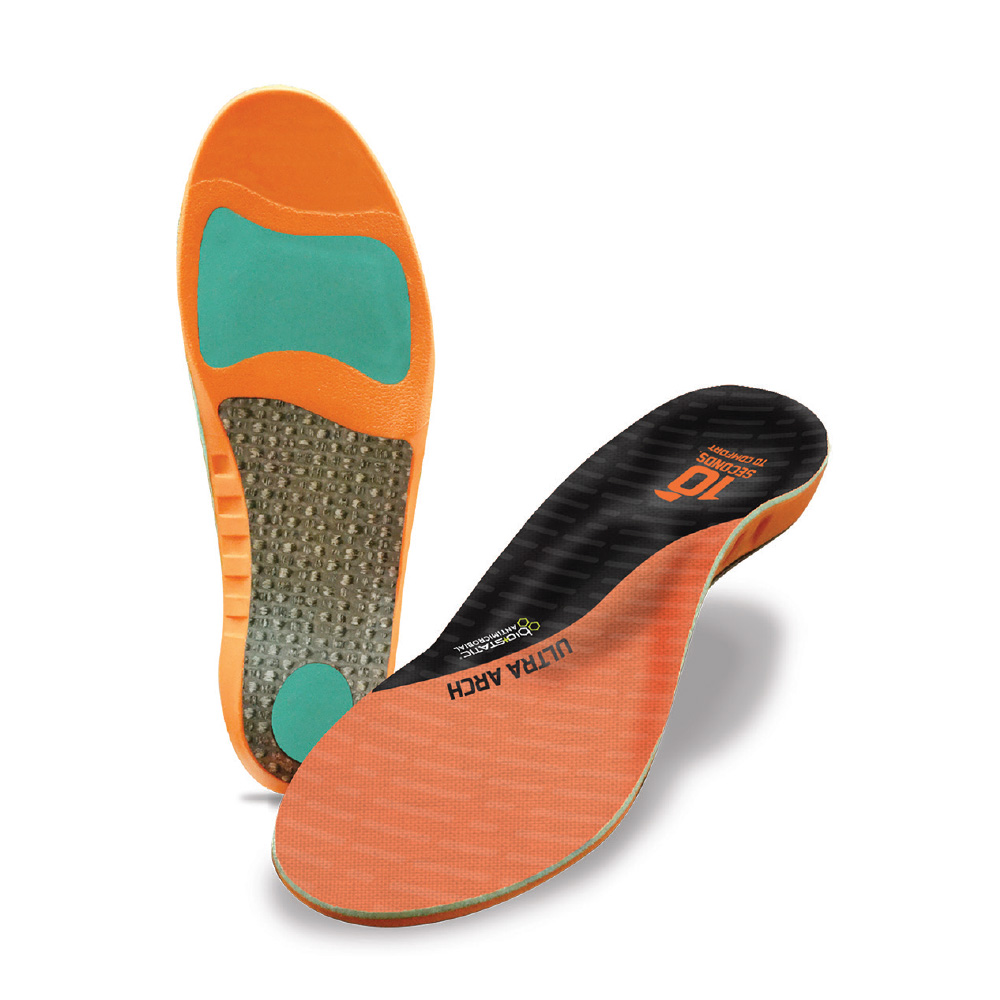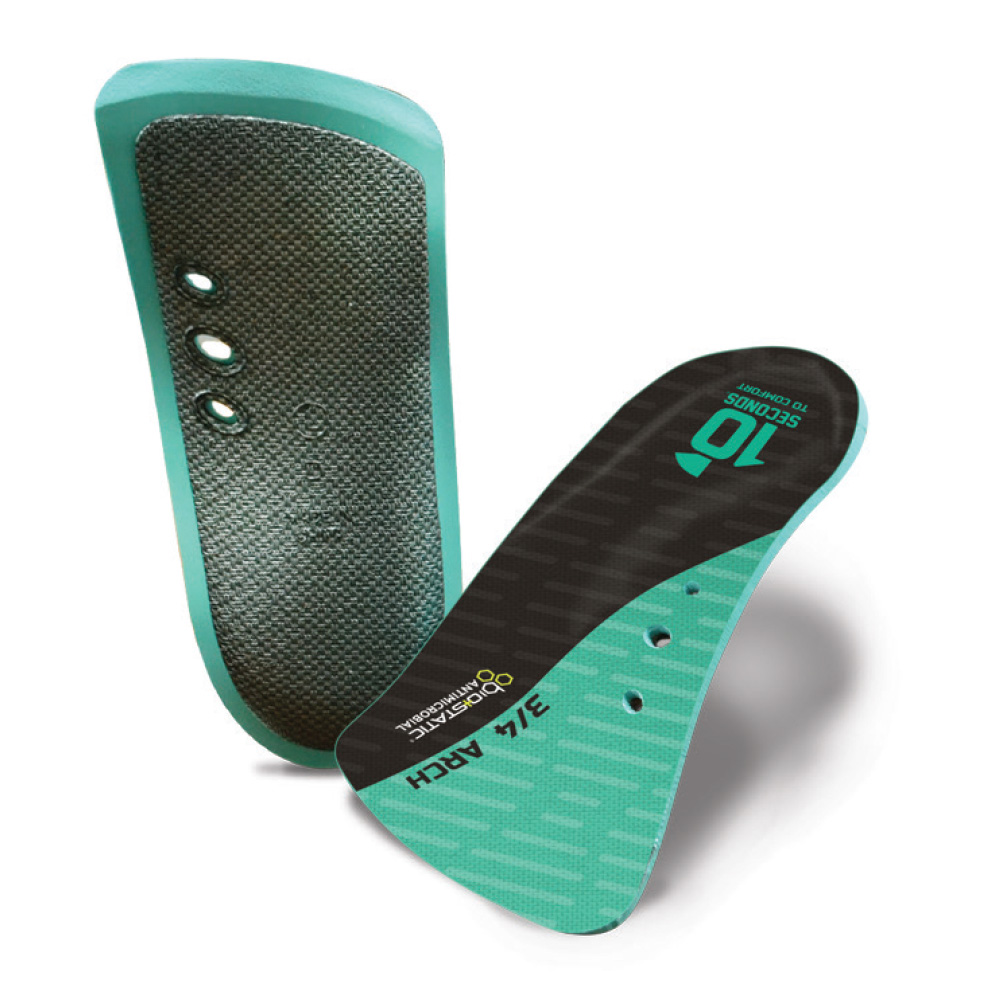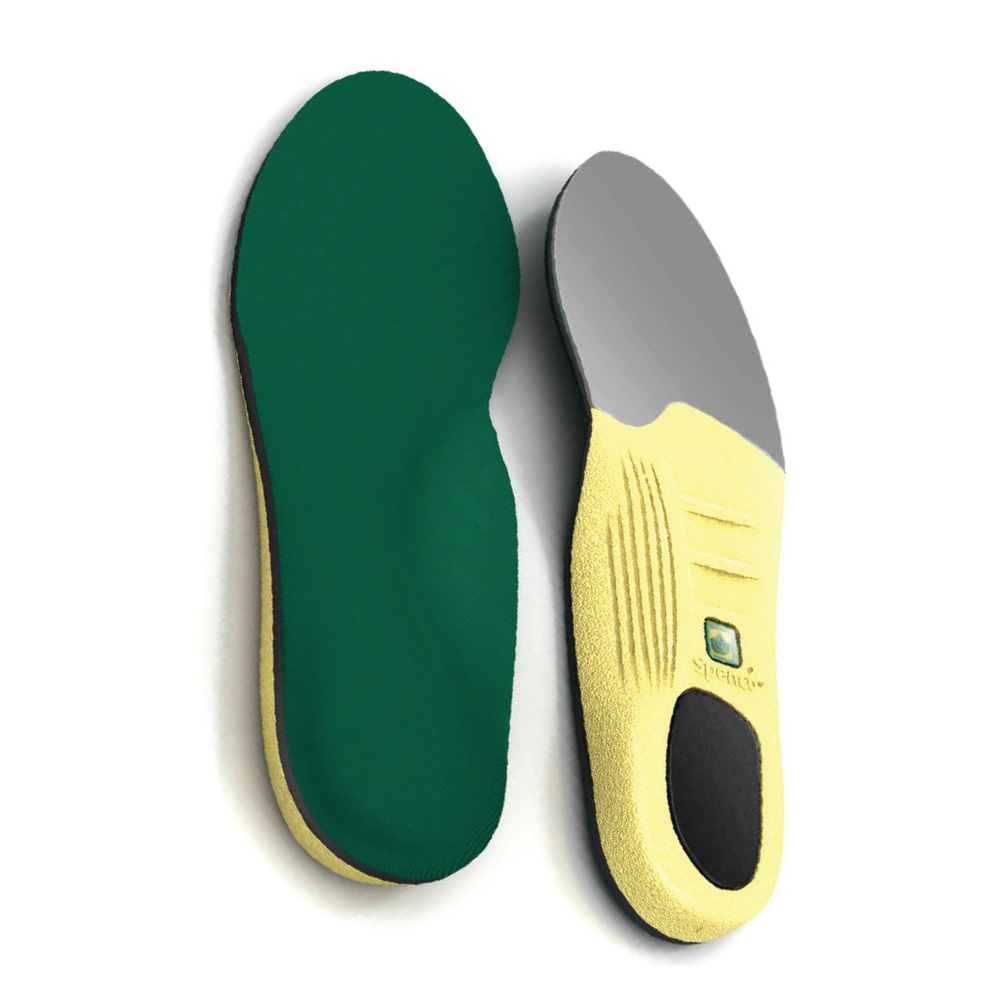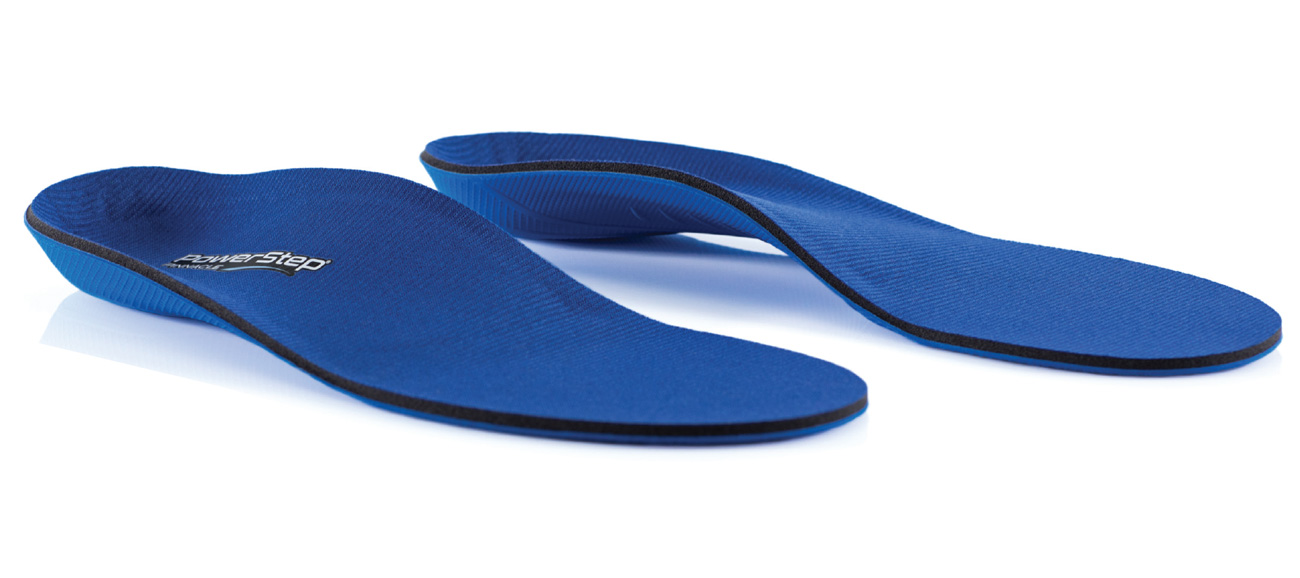 Spenco
Offering a combination of shock absorption and energy-return with targeted cushioning and support for standing or walking on
hard surfaces, Spenco's Heavy Duty insoles, $19.99, deliver comfort and help to relieve foot pain. A heel-to-toe SpenCore Material  absorbs shock and impact and a lightweight PolySorb PU Foam provides heel-to-toe cushioning. A Silpure Antimicrobial helps reduce odor.

Superfeet
‍The ME3D Aftersport sandals from Superfeet, MSRP $99.99, custom-made utilizing individual biometric data, with geometry matched to the size and shape of each foot, use Fitstation by HP technology to customize each pair. Recovery foam is custom-blended based on the weight and dynamic pressure pattern of each customer.