Getting Out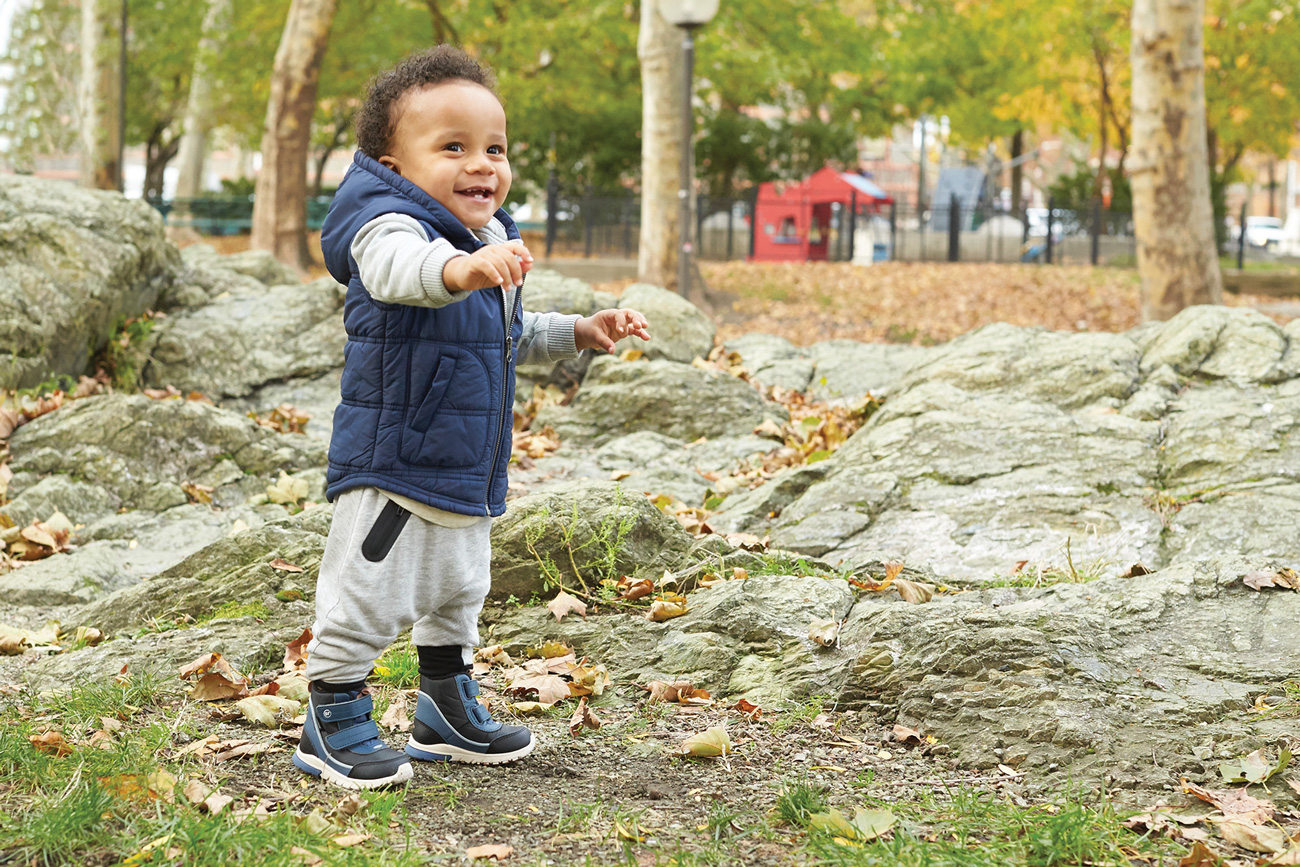 Parents shopping for kids shoes bring a checklist — they're looking for styles that will stand up to playground antics, keep little feet protected in all conditions and needs the day can bring, and, of course, look totally on trend. And to check those boxes, more and more moms and dads are turning to outdoor footwear to deliver. Here, we round up some of the season's most versatile outdoor looks for kids who put their shoes through their paces.
Do It All
It's no surprise to see versatility topping the list in kids: all-for-one styles have been major drivers of the women's and men's markets. "Parents are looking for shoes for their kids that provide protection against the elements, but also look great for a variety of activities so they do not need to carry multiple pairs," Brandy McCarty, CMO of the Eastman Group, confirmed. Over the last five years, McCarty said, he's seen a shift in the market from parents being "outside-minded" to more "outdoor-minded" and looking for a more practical take on outdoor shoes. To make it work in kids, the firm's Hi-Tec collection puts protective outsoles and rugged, long-lasting uppers that work for outdoor and inside activities on all styles, like the Ravus family of trail styles. The goal is to make product with all of the bells and whistles for serious outdoor endeavors, but with an aesthetic that works for a simple game of hide and seek.

Style To Spare
Having the right look is critical, brands say. "Parents want easy wardrobing for multiple occasions. Men and women wear sneakers when they dress up and often want the same for their kids," said Naly Lee, senior director of design at Vida Shoes International. That's one of the reasons that the firm's Stride Rite brand has brought outdoor features into its more traditionally brown shoe Stride Rite label. The Made2Play Shay is a toddler boot that is waterproof, insulated, lightweight and flexible, with a double hook-and-loop closure for maximum adjustability and a gusset tongue to protect from snow and rain. And in kids' sizes, the Made2Play Everest offers similar features but with more rugged lugs for stability no matter where they play.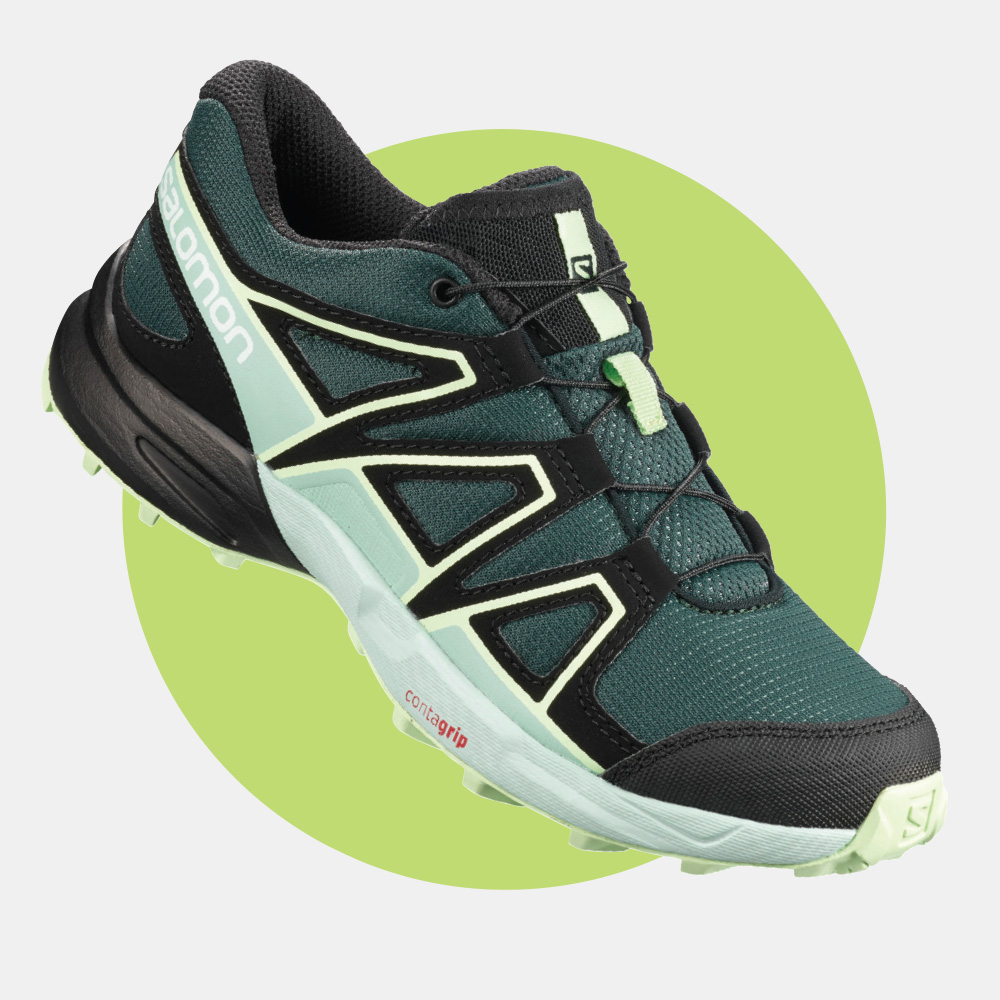 Family Affair
Driven by seeing families out enjoying nature, Merrell has made getting parents and kids out together a major mission — even inking a partnership with nonprofit Hike It Baby, which connects families to the outdoors. "We are focused on encouraging all families to get out on the trail because of the transformative power it can have on the whole family," noted Liz Bunnell, Merrell VP of marketing. To that end, Bunnell said making styles lightweight, durable and easy on/off is imperative. Fall 2019 styles like the waterproof Snow Crush are temperature rated to -25 Fahrenheit and are fitted with M Select Warm 200G insulation, along with M Select Grip technology for traction in both big kid and toddler styles. The Snow Quest Lite is light and designed for fast-moving kids, while the Snow Bank 2.0 transitions seamlessly from "trekking to school to building snow forts," she said.

Green Cred
But parents are looking deeper than just the surface features, according to brands. "In the constantly evolving kid's footwear market, parents want to know that the shoes they put on their children's feet are thoughtful in design and reduce the impact to our environment and places where they play," Keith Denny, business unit director at Keen, said. From PFC-free water repellency to pesticide-free insoles, the firm is working to lessen its impact on nature. New styles for the season include the colorful Stingray sandal Coronado and Cruz lace up with a Velcro closure.
At Chaco, the brand's EcoTread outsole compound, which uses recycled rubber, is the firm's kid's version of its popular Z/1 sandal, which the brand's Creative Director Josh Weichhand said "can handle anything your kids can put them through." The label's proprietary Luvseat platform promotes healthy body alignment, and custom adjustable straps allow for quick easy on/off. Chaco's customizable Z/Chromatic is also available in sizes for fashion-forward kids, while the amphibious Odyssey is an all-terrain, closed-toe sport sandal that's durable, breathable and offers great foot protection.
Kids Only
Salomon's children styles are modeled after adult versions in name and have similar feature sets such as lug patterns, Contragrip and speed lace system. But don't be fooled, the brand said. "We don't consider them take-downs because they are truly built with the active kids at the forefront of the design process," Becky Marcelliano, outdoor marketing manager for Salomon North America, said. While parents shop for comfort and breathability, they also shop for a "cool and athletic aesthetic, so the kid can look like the parent," she said. Performance on many types of terrain is important, including rock, sand, pavement and grass. The Speedcross J, available February 2020, incorporates extra grip and larger lugs to an active shoe for kids who want to be fast-moving on any terrain. "Kids footwear continues to be an important sector of our outdoor industry, as unique programming for getting kids outside has become more widely available to families in all environments, including urban and suburban," said Marcelliano.