Black Friday Blues? Not Here.
When everything's on sale, how can independents make the holiday season a merry one for their businesses?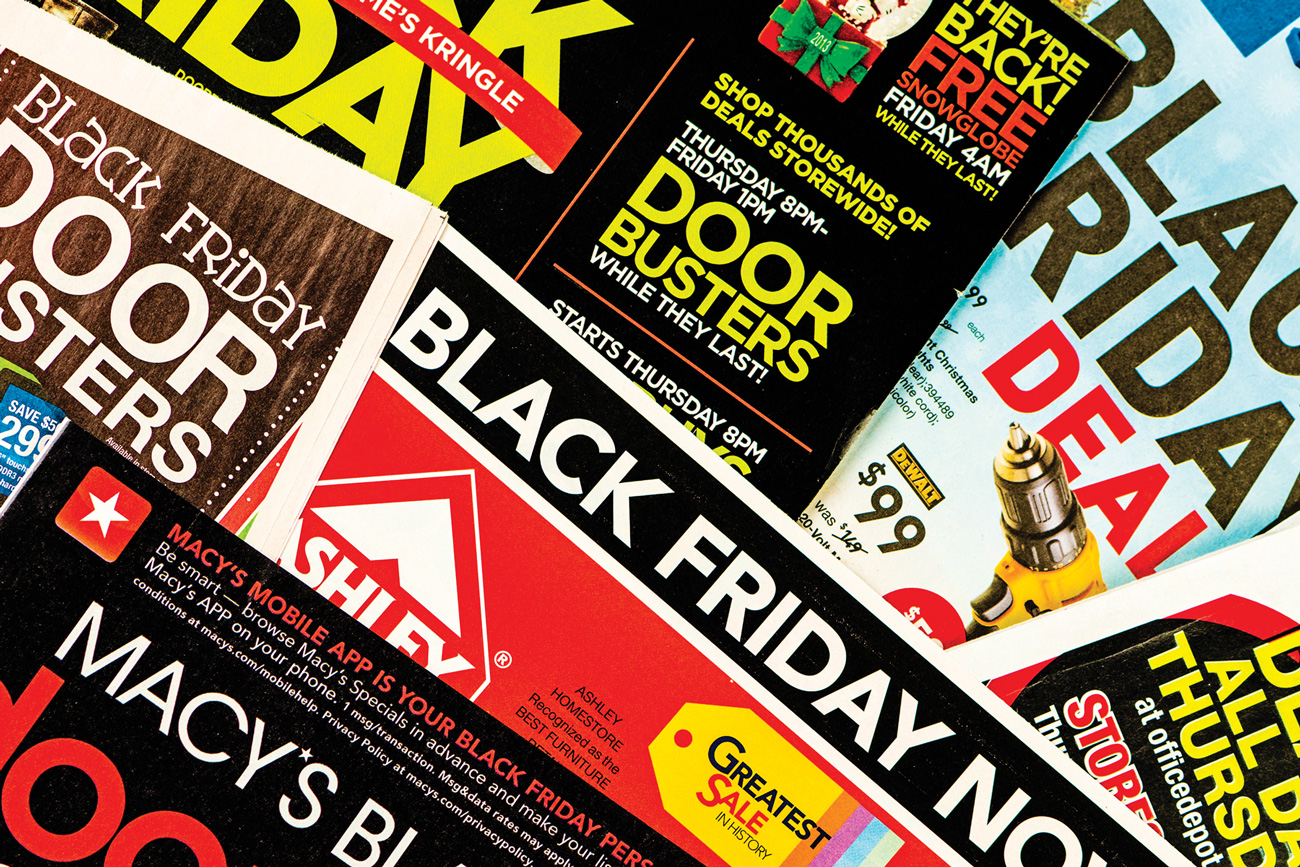 By the middle of November, it's easy to feel like the holiday shopping season has already been going on forever. "Jingle Bells" playing everywhere you go, snowflakes hanging over the half-price Halloween candy at the drugstore — and more than ever, "Shop the Sale!" Promotions running in every store you enter.
Black Friday may have been heralded as the "official" kickoff to the holiday season in decades past, but in 2019 holiday promotions have been running for weeks before the Thanksgiving table is cleared.
It can feel like a no-win situation for most independents. The business model for sit-and-fit isn't bargain-basement prices and doorbuster promotions, but when every competing big-box store and website has been advertising BOGO buys and 30 percent off (or 40 percent or 50 percent …) for weeks, running your store business-as-usual looks not only out of touch, but risks you being passed over completely.
But according to smart independents, there are ways to make Black Friday and the holiday season a win for your shop — yes, without slashing prices on every model. Even further, they say, Black Friday can be the catalyst to a deeper relationship with their shoppers — and even a boost to the bottom line.

Get Creative
When Footwear Insight asked retail independents their plans, the overwhelming majority said they would mark Black Friday by discounting select items for a limited run of time. The strategy is popular for good reason: It lets stores participate in the festivity of the day and can help entice the people already out shopping — to say nothing of giving a reason for regulars to check you out as they do their holiday shopping. But some store owners told us they get strategic when it comes to making those discounts.
Jennifer Soisson, owner of Brush Mountain Running and Outdoors in Altoona, PA, said her customers are looking for value, so she stocks up on closeouts in last season's colors, then bundles them in giftable sets to sell for holiday. (Making sure she stocks smaller impulse items that make great presents and presenting them beautifully is key, she said: "Not everyone wants a giftcard.") She also uses closeouts on apparel as loss-leader doorbuster for Small Business Saturday, a day she says the store sees more traffic than for Black Friday.
The strategy is popular for good reason: It lets stores participate in the festivity of the day and can help entice the people already out shopping.
"I just go balls to the wall," she said. "I want the doorbuster to get people in the door, especially people who haven't been in before. If they can get that deal and then get the upgraded customer service, I [have a chance] to gain a long-term customer. I take the long-term view."
And that strategy has been working, she added — even with the discounts, she's done more business over the weekend on each of the four years she's been open, and it's a solid contributor to her bottom line.

Give Back
Lanne and Ryan Stauffer, owners of the two Market Street Shoes locations in Seattle, WA, have made Black Friday into one of their largest philanthropic undertakings — and they've brought their entire neighborhood with them. In 2013, Market Street and other local shops founded "Ballard Gives Back," where participating shops in the Ballard neighborhood pledge to donate a portion of sales to local nonprofits during the holiday weekend in place of steep discounting.
"We're selling quality product and exceptional service, and don't need to discount — so let's do something different," Stauffer told Footwear Insight this summer. (In fact, Market Street Shoes's efforts, including Ballard Gives Back, was recognized with the Hoka One One Community Service Award at Footwear Insight's Gold Medal Service Award ceremony in August.)
"Our customer base didn't need a sale, but the big-box world was leading shoppers down this road where you need to wait for the next sale," Ryan Stauffer said. "Our customers responded really well, and the neighborhood was equally excited." Last year, almost 30 stores participated in Ballard Gives Back.
Be The Welcoming Alternative
For Brian Vincent, second-generation owner of Vincent's Footwear in Sedalia, MO, the changing expectations around Black Friday have occasioned some soul-searching: the same deals and promotions that lured in shoppers during the store's run as a volume player aren't relevant to their shoppers or business model today. He said he'll run some sales during the weekend, but that his plan is to focus on the experience of shopping his store.
"If I can provide a better atmosphere, a little break and calmness and a little sanity during the weekend, we can be a sanctuary for people," he said.
Other stores said they would position themselves similarly, offering warm drinks and locally baked treats to give frazzled shoppers a welcoming spot to regroup — and maybe find what they didn't know they were looking for.