Vibram Vibes
The industry already knows Vibram. Now, the outsoling firm is going after the consumer.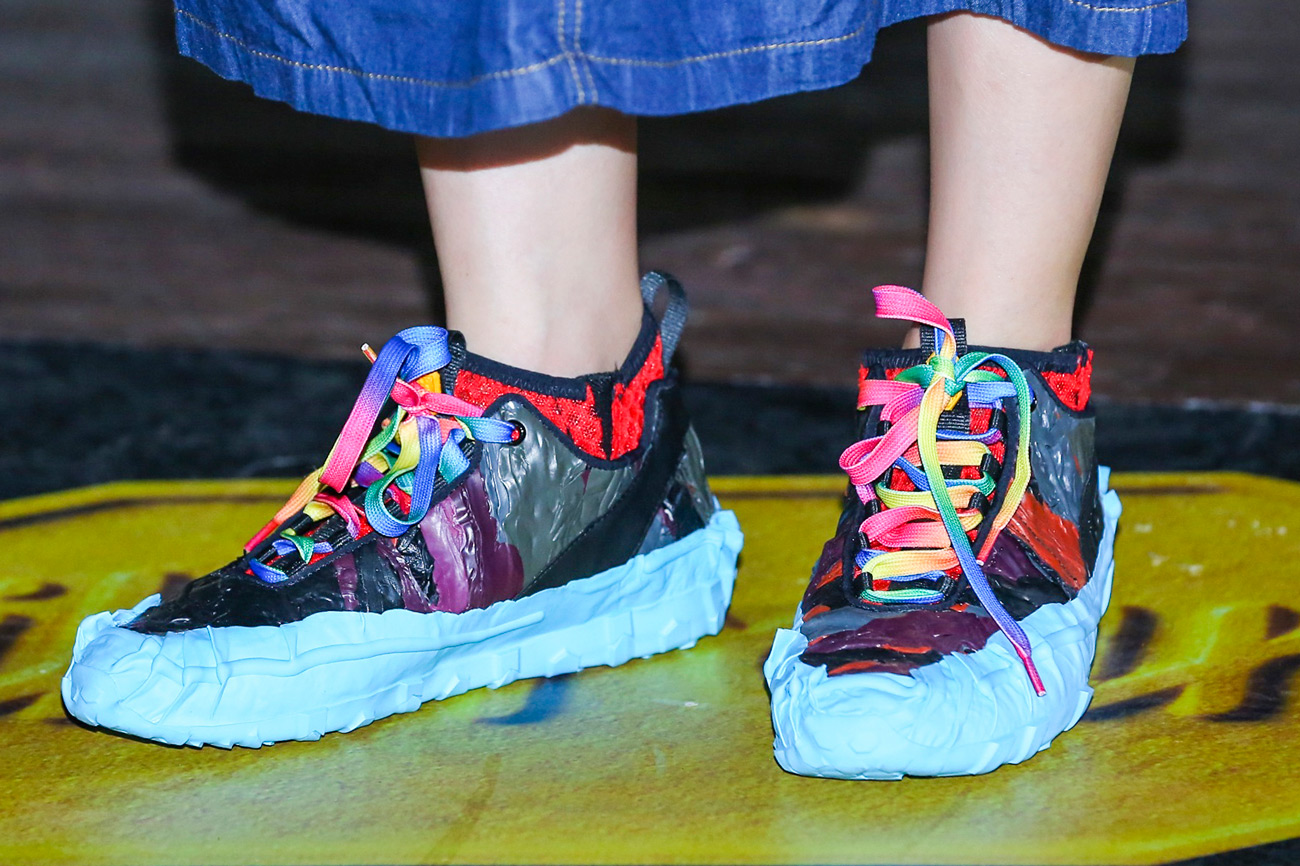 For brands in the footwear space, Vibram is practically a household name. But as it moves into its ninth decade, the Italian outsoling firm wants to be more than a name.
"A lot of people know Vibram," Fabrizio Gamberini, global chief brand officer and president of Vibram Corp's American operation, admits. "But we want them to know what Vibram is all about. We want to give them the ability to understand what it's all about."
For the 82-year-old brand, that means not only higher-profile debuts for its new technologies and celebrations of the way they're created, but in new retail experiences that bring the Vibram experience directly to the end user in both Boston and Milan.
"We're trying to transfer the awareness not only from the business to business but from business to consumer," Gamberini said.
And, he added, the timing is right. Nowadays, he says, consumers want performance elements — like grip and durability — in all their footwear, from outdoor to sport to casual. "People want to have the ability to move from one platform to another without losing the technology," he says. "They want it all the time."
That's the space the company's newest innovations slot into.
New outsole tech Wrap &Go, unveiled in January at the Outdoor Retailer show and shown on the catwalk at the Pitti Immagine Uomo men's show in Florence, hits on performance, sustainability and fashion notes. Wrap & Go's base is the brand's ultra-thin Litebase construction, which marries Vibram's Megagrip compound with a thin fabric running through the outsole to create an outsole that's as much as 50 percent slimmer and 30 percent lighter than a comparable version. The eye-catching application technique wraps up and around the midsole of the shoe. Because nothing is trimmed, no waste is created — and it can add protection to more eco-friendly midsole materials like cork or coconut. Gamberini said several major brands (and current clients) are testing the soles right now for product that will hit the market for spring '20, if not before.
Also in development? Updated versions of the ArcticGrip and MegaGrip compounds, as well the rollout of a new outsole called "One Quarter" that Gamberini described as light, grippy and made for "comfort and travel." One Quarter will debut to both consumers and the trade this summer at Pitti, following the same strategy as Wrap & Go, he said.
(And stay tuned: the iconic FiveFingers line is also getting a global relaunch for spring '21, Gamberini says: "We know this is a big and beloved product, so we're not going to change the characteristics.")
The compounds and outsoles are at the center of Vibram's new public-facing push.
In April, the company celebrated the 10th anniversary of the Vibram Technological Center in Guangzhou, China, where developers can manufacture and test compounds and outsoles, with an international party and bouldering competition for press and partners. Later in March, Vibram opened the Vibram Connection Lab in Milan.
And next up is Boston. After closing the doors to its Newbury Street retail door, Gamberini said Vibram wanted to create a space that showed off the different places the brand played: on the trail and the mountain, in work and safety spaces, in military product, in running and gym applications as well as in the casual space.
The Vibram Consumer Experience Center at 840 Commonwealth Avenue, immediately adjacent to Boston University, held its grand opening on May 17. The new location sells product, but it's also a hub for collaboration with the scientists at Boston University, as well as a showroom for trail product. It will house a sales and marketing team, as well as an event space to house weekly events for yoga, running, Pilates and hiking. There will also be a cobbler on site to resole consumer shoes with Vibram outsoles, and the space will showcase athlete and artist collaborations. And while the production capabilities of the VTC aren't going to be duplicated, Gamberini said the firm would be bringing some of the Technological Center's elements, like multi-surface test elements (wet rocks, steep grades, loose gravel and more) to its newest opening.
"We want to let the people know the brand, know that we are global, and know that we are collaborating with these different [partners] like Boston University in order to improve the product," Gamberini said. "It's an opportunity to show we're a global company, fully immersed in the Boston area."