Top (Re)model
Renovations are expensive, time-consuming — and essential. Here's how to do them right.
If you ask Adam Beck, CEO of the Bay Area Beck's Shoes chain, about the store-wide renovations he just finished, he laughs — and sighs.  
"We set a goal when we started: it would take two to two and a half years and cost half a million dollars; it's been four years, and cost about $1 million," he said.
Refreshing a store — whether it's a single door or a fleet — is a daunting task. It's expensive, time-consuming and stressful: Can you stay open during the remodel? Will the efforts pay off?
But for the stores who have emerged on the other side, it's something else, too: Essential.
Independents, says Jim Sajdak, president and CEO of the Stan's Fit For Your Feet and New Balance Milwaukee stores around Milwaukee, WI, are "held to the same standards as any of the latest, greatest lifestyle centers or stores, so it's incumbent on us to make sure we're looking great at all times. The consumer is looking for an exciting atmosphere and an exciting experience, and there's a lot of competition for great-looking stores."
Beck is even more blunt.
"You're going to go out of business if you don't," he said. Julia Beck-Gomez, president and COO of Beck's, agreed. "It's like comparing a Radio Shack to an Apple Store," she said. "If you look like a Radio Shack, who the hell wants to come in?"
Here, three retailers on the other side of the remodel process share the advice they wish they'd received before they started.

Plan Ahead
It's the retail equivalent of measure twice, cut once: Start your planning, daydreaming and designing phase well ahead of taking any actions.
Holly McGinness and Julie Pierce, the mother and daughter owners of Valley Sole in Huntsville, AL, finished a renovation and expansion this spring that boosted their floor space by 30 percent and gave the space a light-filled look with Southern charm featuring excavated brick, copper piping and rustic wood. To get there, they did research in person and online to identify design elements they liked, had consultations with local friends and tastemakers — "we were picking everybody's brain who would listen," McGinness said — as well a trip to New York's Soho shopping district to immerse themselves in sources of inspiration, all before the process began.
Don't shortchange yourself by rushing the inspiration.
Beck-Gomez said she and Beck looked for inspiration for Beck's modern, open store refresh everywhere: "I'd see a light center or host stand when I was out to dinner, or we'd look when we were at trade shows for booths that had cool things," she said. "Once we did that we could start putting the pieces together, and that took time. But take your time: you want to be really happy with it."
Sajdak, who this spring both remodeled an existing New Balance Milwaukee store and opened the group's first Vionic store (within a week of each other, even), puts a number to it. "You want to be set up before you put the first hammer to the wall, making sure your plans are correct and you're all on the same page," he said. "I recommend you start a good 6 months before you want to start working."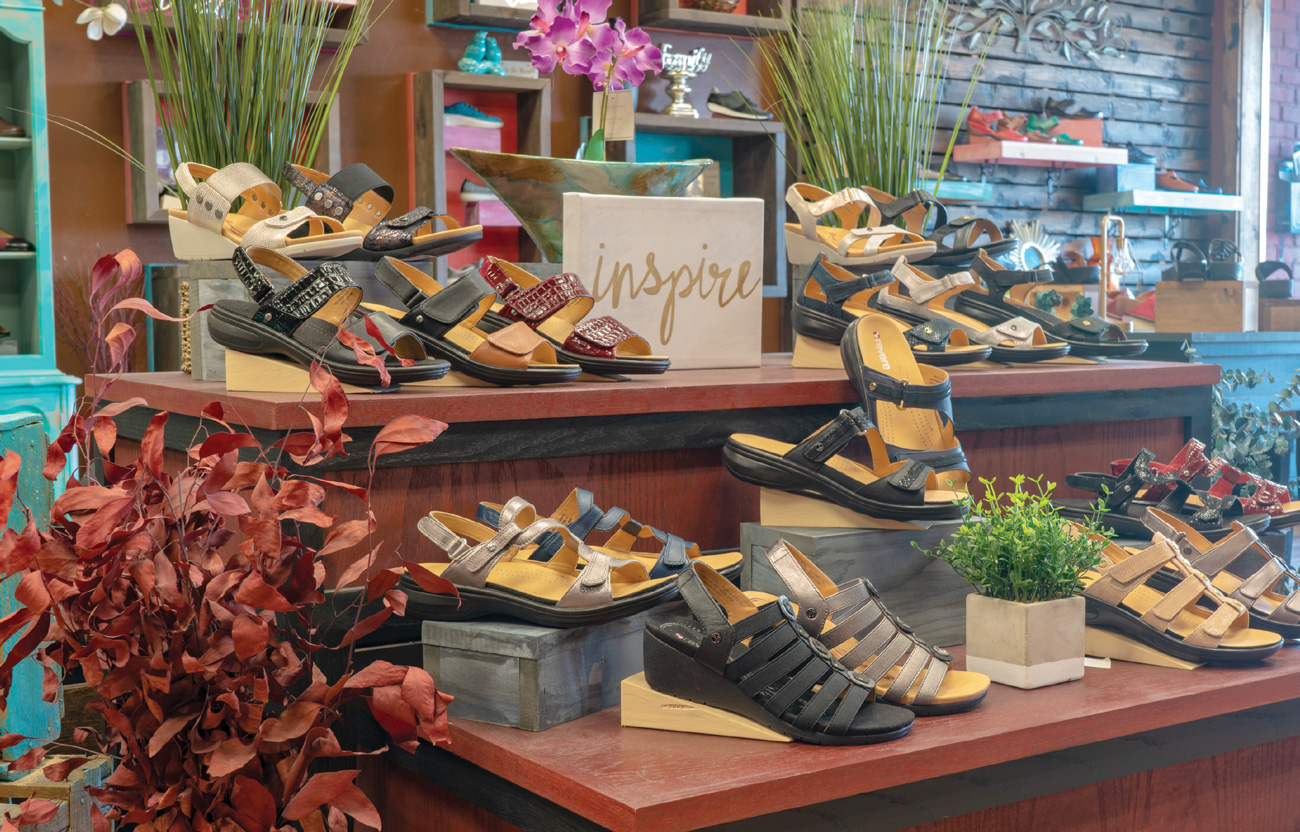 Talk to Your Landlord
Retailers say working with the building's owner can not only make for a smoother process, it can bring down the cost of the buildout significantly.
Valley Sole's McGinness said her landlord picked up a healthy portion of the store's remodel expenses when she and Pierce told him they wanted to build their "dream store" in place instead of looking for a new location when their lease expired.
"I would always recommend that when retailers negotiate or renegotiate their leases, that they ask for build-out money to help [with remodels]," Sajdak agreed. "If you have a good landlord and your term is up, tell them, 'I need some help.' The landlord wants good-looking stores! It makes their property worth more and encourages other tenants to remodel and entice other retailers."

Look for Ways to Save
While there's no getting around some costs, brick-and-mortar stores said getting creative can save you money while giving you the look you want.
"Before we got too ahead of ourselves, we did a cost analysis," Beck-Gomez said. Each piece of design or store element got ran through a filter of: "Is this going to be worth it?" she said. "You know what your rent needs to be — is this going to bring in that much more volume?"
Part of the cost savings, Beck-Gomez and Beck agreed, was finding a great contractor who knows the business. The right person, they said, will not only know what will work in your space and where to find savings, they'll prevent you from making costly mistakes. "I think the first, most important thing to do before you start a retrofit is to find trusted resources," Beck said.
"You have to do what works for you and what you can afford." Sajdak said, adding he's worked with the proposals vendors and manufacturers have made, sourcing local options that come in at under cost, or suggesting tweaks and omissions based on the local climate. He also recommended high-impact, low-budget options: "Maybe you refresh the color palette, maybe it's new flooring. You can do a lot with paint color and signage, or changing the counter. You don't have to do a total ripdown."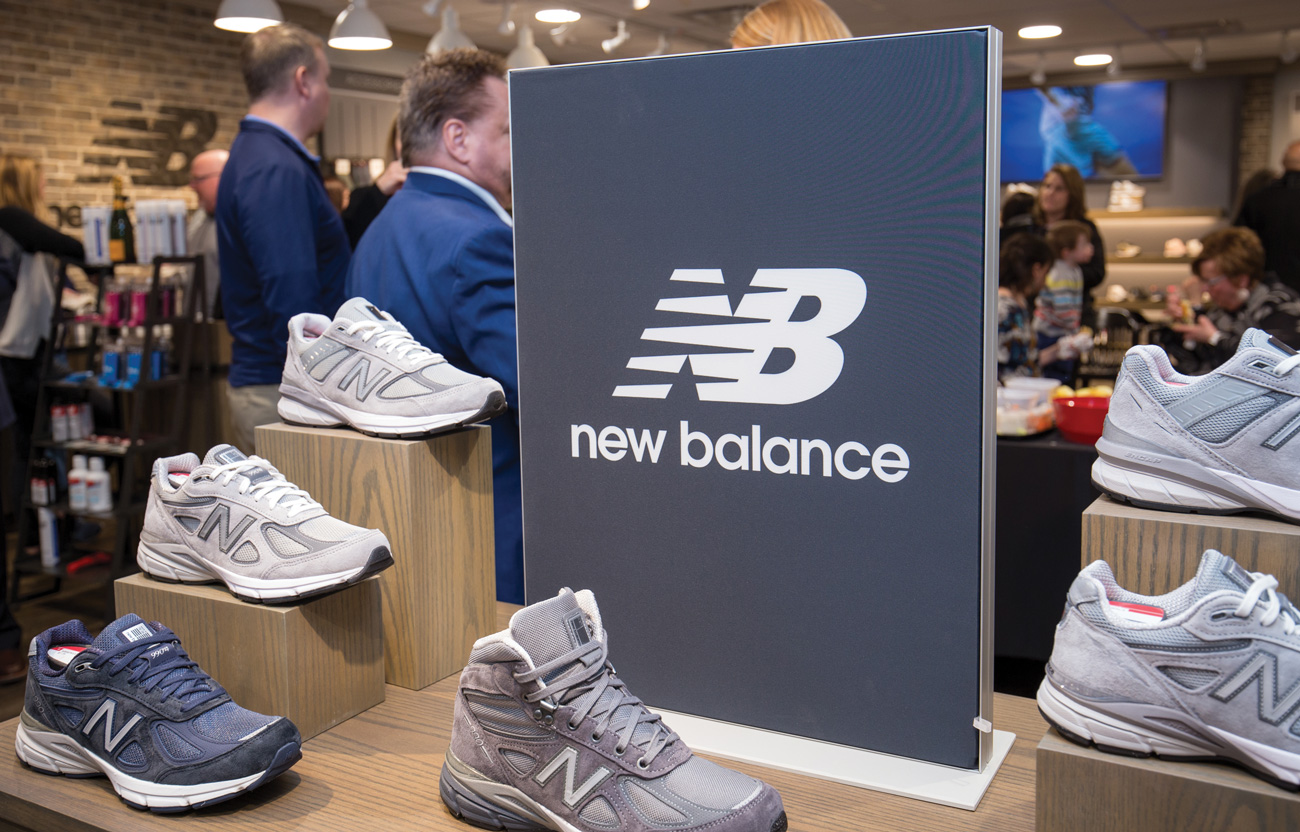 Think Like a Consumer
The end goal of the remodel should be a store you love — and that customers love to shop, too.
For Beck's, that meant design elements like a timeline wrapping the store's perimeter that recounts the retailer's 100-year-history and wood displays that tell the store's story and make it stand out from a "generic box" store — as well as grouping the merchandise to encourage additional sales.
"As a retailer, I need to sell [my customers] two pairs of shoes, two pairs of insoles, three pairs of socks and a handbag, so my sales design needs to encompass that. A lot of people come up with cool designs, but the shoppability isn't there," Beck said.
Beck-Gomez agreed: "The business comes first. You can bring in a designer with beautiful ideas, but it's a means to an end."
At Valley Sole, customer focus has meant investing in weekly fresh flowers from a local florist and, on Pierce's recommendation, installing a new wine fridge and bar on the sales floor. McGinness said being able to offer customers a drink and a chance to sit and catch up is in keeping with the store's customer service mentality. (Valley Sole is a 4-time winner of Footwear Insight's Gold Medal Service Award.) "We want to be a place people would want to linger and hang out," she said. It sums up the spirit of the entire remodel, in fact. McGinness said, "You've got to be a place people want to come to."