Dick's Sets Investments, Including Staff Footwear Training
Dick's Sporting Goods is investing in the in-store experience, including more training on footwear for staffers. The largest full-line sporting goods chain in the U.S., which ended fiscal year 2018 with more than 858 doors and 42.2-million sq. ft. of retail space across three banners, wants stronger brick-and-mortar productivity through better in-stocks of key items; more in-store experiences for its customers:  a stronger e-commerce fulfillment platform to battle rivals, including online nemesis Amazon; and more access to technology solutions to make it all happen. Dick's will spend an estimated $60 million this year, including $30 million from expense cut savings, on three areas: $35 million to enhance the in-store experience;  $15 million on e-commerce fulfillment that includes the opening of CA and NY distribution centers in Q3; and $10 million on technology. A nearly 18 percent increase in the fiscal year 2019 annual Capex budget to approximately $200 million also includes the opening of seven Dick's banners and two Golf Galaxy locations. Already, Dick's has added HitTrax-technology-focused batting cages to 150 locations due to strong customer response.
A key element of the strategy will be more in depth training for employees to equip them with more knowledge and selling skills.
"In partnership with key brand partners, we're launching a new multi-day footwear training summit to elevate our teammate's product expertise and selling skills. This focus on training will enhance our service model and it will also support new and differentiated experiences for athletes such as HitTrax," Lauren Hobart, president of Dick's, said in a call to analyst.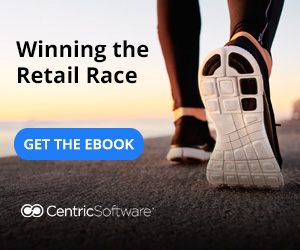 The largest part of the renewed focus on merchandise assortment includes the elimination of the hunt category in 125 additional doors by Q3, up from 10 last year, to more footwear, apparel, team sports, golf and private offerings. Dick's Calia brand is being expanded to 80 doors and a new, as yet unnamed entry price point athletic apparel label will be introduced in time for Back-to-School and will replace the retailer's licensed Reebok apparel business. Private brand sales grew to approximately 14 percent of revenues, an implied $1.18 billion, up from 12 percent in fiscal year 2017. As for the largest athletic brands, DKS appears most bullish about Nike and Adidas, but it's not giving up on its still soft Under Armour business.
Telling analysts that Dick's inventory will grow throughout 2019, CEO Ed Stack added, "We think one of the issues we've had is having the inventory running a bit too lean." Basic products such as certain Nike running shorts to key Adidas training shoes that don't have "a short shelf life" and won't need to be promoted will be integral in the go-forward inventory mix.
Fourth-quarter same-store sales, faced with a 3 percent negative impact from hunting and electronics, declined 2 percent as overall period revenues fell 6.5 percent to $2.49 billion. In fiscal year 2018, DKS' operating income dipped nearly 7 percent on a 1.8 percent drop in total revenues to nearly $8.44 billion. E-commerce sales rose 17 percent in fiscal year 18 and should benefit from the two DCs, enabling two-day delivery throughout most of the U.S. when fully operational. The current outlook on fiscal year 19 consolidated same-store sales is flat to 2 percent growth.