Altra Aims High
With a new corporate parent and new Denver offices, Altra is looking ahead, but new brand president Todd Dalhausser wants the brand to stay focused on what's made them who they are.
Todd Dalhausser is getting used to life on the go. Named as president of running brand Altra last November, Dalhausser — the former SVP of Sales for Saucony North America and an industry veteran with history at both Reebok and Vans — is joining the firm at a time of major transition. Started a decade ago by high school friends Golden Harper and Brian Beckstead at the height of the natural motion movement, Altra thrived even as the barefoot phenomenon fizzled thanks to the foot-shaped, zero-drop principals Harper had developed while working in his family's specialty run shop. Last March, VF Corp. announced that it had acquired Altra from Icon Fitness. The deal was completed in June, just two months before it revealed plans to move its operations — including Altra — to Denver.
"We'll actually start moving people this month already, believe it or not, with the anticipation that everyone is going to be there by the end of June full-time," Dalhausser says of the move. "We have a beautiful building right downtown, across from Union Station, but it's in the process of being redone completely, so we'll be located in a temp space outside of Denver for a little less than a year."
The move has meant that Dalhausser, a longtime Boston-area resident, has spent the first 90 days of his position in the air as he prepares to move his family to Denver at the end of the school year.
"I live on airplanes. I've mastered the ability to have only two outfits but have them last 8 days," Dalhausser tells Footwear Insight.
But all that flight time has left him with time to work on plans for the brand as it continues its integration into VF's corporate structure — one, he points out, he knows firsthand.
"I was at Vans when VF acquired it, so I've had a personal, vested interest in watching this particular [firm]," he says. "And what they excel at is they really allow the brands to remain autonomous, and they allow them to stay connected to their core consumer."
And staying connected to the brand identity Harper and Beckstead founded is Dalhausser's priority.
"I'm in complete awe of what a couple of young entrepreneurs created in this brand, I really am," he says. "There's no doubt the reason why the brand has been successful is because of how it approaches the business, from [the perspective of] working in a run specialty store and seeing consumer after consumer walk in the door and say 'I have a problem.'"
That's good news for running independents.
"Shoe companies that don't offer a difference don't create a preference for their brand," says Fleet Feet Maine Running owner John Rogers, noting that the brand's specialty channel focus is an asset. "Altra has continued to grow in our mix in trail and road by evolving their Natural Foot Shape and Zero Drop."
Rogers says he sees opportunities for Altra to gain share.
"It's primarily a male brand at the moment: Women do hesitate due to the foot shape, but there is a loyal Altra customer developing and there is an opportunity to grow the women's business with a more feminine approach or evolution of the Natural Foot Shape," he says. "The resources VF can offer and the leadership of Todd Dalhausser, who really understands the run specialty channel, business and relationships, should only enhance the brand and help Altra grow. To succeed, they will need to continue to evolve product, commit resources and clean distribution to run specialty, and focus on developing product to grow the female consumer."
Matt Powell, an analyst with The NPD Group, agrees that Altra is well positioned.
"The performance running business remains challenged, both in the mass market and at specialty, but the small brands in run specialty like Altra, Hoka One One and On Running have had nice increases," he says. "VF has always shown a real cautiousness about new brands: they like to learn them and understand their niche and what they're doing, and they let that go for a period of time. But every brand needs to grow, and there will be pressure to grow and be more broadly distributed."
Powell says the challenge will be to take share of a market that's shrinking.
"There's definitely a desire for smaller, more niche brands, and I think they can do well," he says. "It's logical to keep their specialty focus, but that doesn't mean you can't have a business outside of specialty."
Here, Dalhausser sounds off on areas for growth, what VF is bringing to the table and what makes specialty special.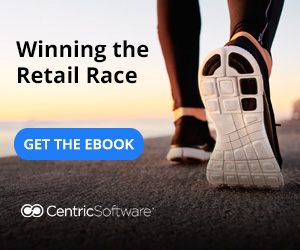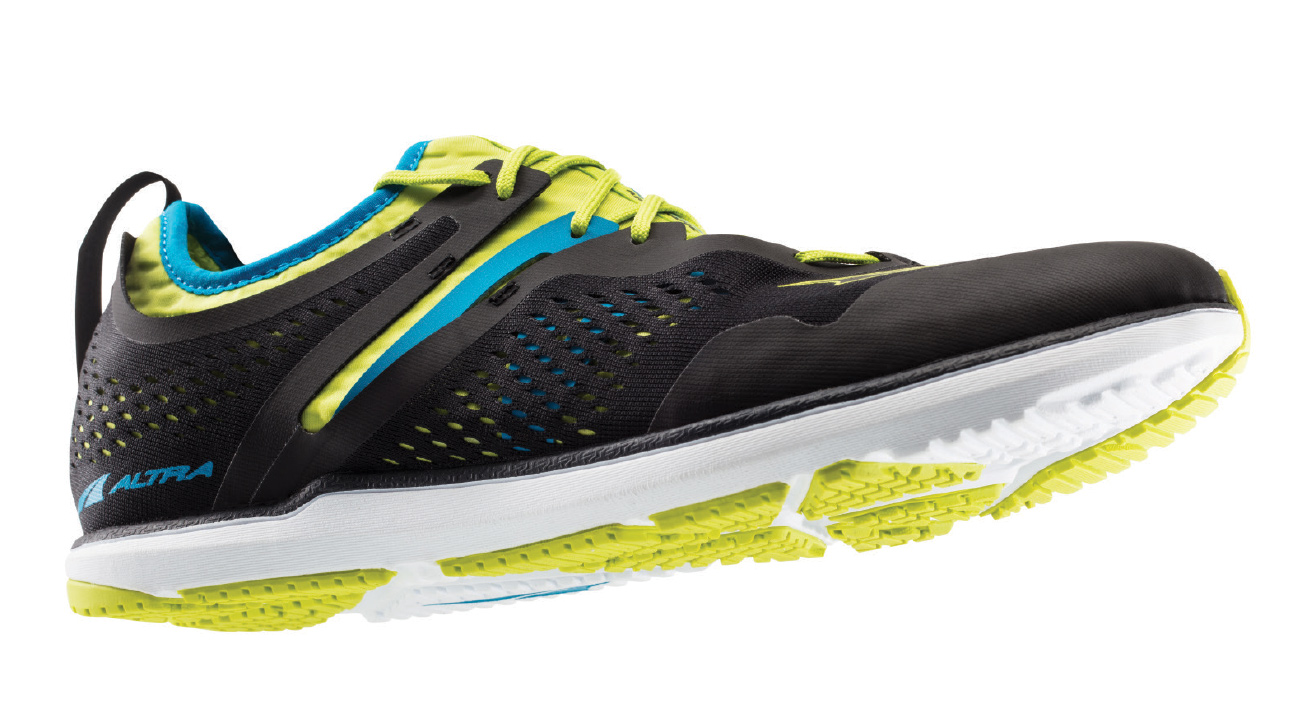 FWI: As you settle into the new position, what are your priorities for Altra?
Todd Dalhausser: "Our biggest challenge is brand awareness: We need to introduce ourselves to consumers. And part of that is that we need to convert at a greater rate with female consumers. One of our innovations has been around building a last that's specific to the female consumer's foot shape, and that's where our proprietary Fit4Her technology and how we've built the shoes comes into play. We've already got this tremendous direction, but we need to grow faster with the female consumer."

How are you targeting the women's market specifically?
"We've signed on some ambassadors and elite athletes who are going to help us tell the story. We have Kara Goucher now as one of our athletes. Kara is a legend in the running community, and we couldn't be happier to have her to be part of the family. And within that alternative kind of obstacle course type of racing that's exploded in the market, we have Amelia Boone. We have almost 20 athletes that we have as part of our team, and we're finding those elite female consumers who are going to help us to convert consumers and grow our brands."
Where do see the brand positioned in the market today?
"Altra has really made its inroads with trail and the trail consumer. And by the way, I'm very careful in that: I don't say trail running, I say the trail consumer. We take a lot of pride in providing products that have great biomechanical characteristics, no matter the use. You don't have to be a trail runner to use our products; you can be a walker or you can be an outdoor enthusiast and the product is going to perform for you. [But] our most recent success and growth has come in road running. And we all know that as much as trail is growing right now, the greatest opportunity is in road running."

Are you considering new categories in either performance or casual athletic?
"We have incredible opportunities for extensions we can do long term. But right now, we are laser-sharp focused on the trail, on the road and on the running consumer. And we have a tremendous amount of runway in both areas."

Altra has historically focused its energies on the run and outdoor specialty channels. Will that continue to be the priority?
"The specialty channel has survived because they have this unique sit-and-fit process, right? They're prescribing the right shoe for a consumer, and they're mastered that. We want to drive consumers into the stores and have them go in and ask for our brand, and go through that sit-and-fit process and experience our unique product proposition. Our shoes are as much about an experience as they are about just being as shoe. We feel so confident that when a consumer tries our shoes on, that unique experience is going to convert the consumer. And that's how we're going to succeed."

What's the biggest opportunity in the channel?
"We need to grow in our penetration in doors. We still have run specialty and outdoor specialty stores that don't carry our brand, and we need to grow within the stores where we already have relationships now. And that is a very difficult conversation: how do you take another shelf, one shelf at a time? How are we going to do that? How do we [take] a retailer that has adopted us as trail brand, how do we get them to expand on a second trail shoe? How do we get them to bring in the Escalante [road running style]?"

What tactics will you be using to support that growth?
"We have 17 tech reps out in the field. And having feet on the ground in the marketplace along with all of our sales reps—that's how we're going to convert consumers. That human interaction that happens every day in the store is critically, critically important to our future success. We're over-investing in feet on the ground, and we're going to continue to drive that as an opportunity for us to convert consumers."

Have you explored expansion in other channels outside of specialty run and specialty outdoor?
"We have tremendous growth opportunities [in those channels] first. Are there going to be natural extensions into more distribution channels? I think in time, absolutely, there will be. Because a tremendous amount of athletic shoes are being sold beyond the independent specialty channels right now. But that's probably going to be a long-term vision for us. Right now, we're very focused on the end user and the consumer within those two channels, and I think with the amount of opportunities we have there, we're going to be content focusing there for the next few years."

VF has made direct-to-consumer sales a major element of its growth plans across brands. How will that play out for Altra?
"We've converted to a new operating system under VF; we've moved the distribution center; and we've converted our DTC platform. And I'd be remiss if I didn't mention to you that all of that happened in 2018 and the brand grew by 28 percent in that same period of time. We have a lot to improve on with our own DTC, and VF's going to help us to do that, but the goal of our DTC is to introduce ourselves to consumers and to provide market-industry leading content — from there, we want to drive them to a brick-and-mortar setting."

Founders Golden Harper and Brian Beckstead are both staying on with the company — what will their roles be going forward?
"Brian has obviously been very involved in strategic direction, and will really help in regards to product direction, marketing voice, and a lot with interaction with consumers and retailers. And Golden is going to continue in his role, where he is just out there spreading the gospel of why this brand exists, and he'll continue to be heavily involved in product creation and spending a lot of time with the product team, ensuring that we don't ever lose sight of what our core principles are."