One for All
Fitness Brands Are Chasing the Holy Grail— The Right Styled, Right Price Shoe that Works for Every Fitness Challenge.
When it comes to fitness shoes, consumers are looking for The One.
With the popularity of high intensity interval training (HIIT) fitness and combo classes — think Orange Theory and cycling-and-weight workouts — "do-everything" shoes that work for runs, for lifting and for the full suite of fitness activities are what shoppers are demanding.
Mark Coddaire, founder of the Marx Running & Fitness shop in Acton, MA, regularly performs gait analyses at Orange Theory locations and other gyms and recommends shoes to participants that will work for both their treadmill runs and their workouts. And it's a big business: He's recorded more than 6,000 consumers this year and sold enough shoes in tandem with gyms that it has helped the bottom line, he says. The shoes he likes best "address lateral strike, but are firm enough to not let you go any further."
But it's not just about the performance. Brands report that consumers are expecting their shoes to work outside the gym, too, with the right look for running errands, grabbing dinner and travel.
And just as critical? An accessible pricepoint. So what does that One Perfect Shoe look like? Footwear Insight went to the source to ask brands how the "do-everything" phenomenon is impacting their offerings — here's what to expect.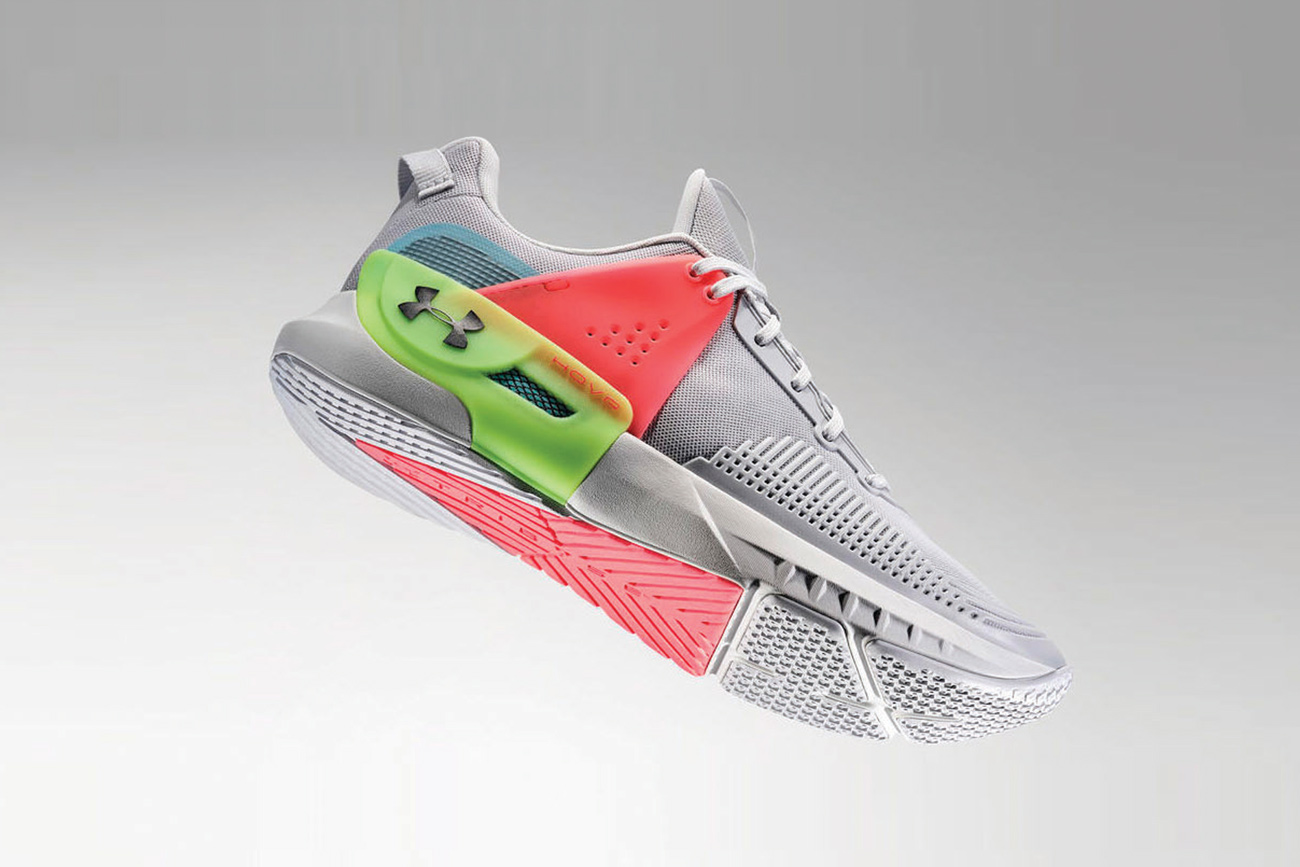 Under Armour
Do-Everything Shoe: The Under Armour HOVR Apex training shoe has stability for weightlifting, along with lateral support and lockdown for more dynamic movements. A premium cushioning system paired with forefoot flexibility makes the shoe runnable.
Key Performance Features: UA HOVR cushioning in the midsole helps increase performance and lessen fatigue, and the outsole is built for underfoot stability across all types of movements. A TPU strap adds lockdown in the heel and midfoot.
Magic Price Point: $140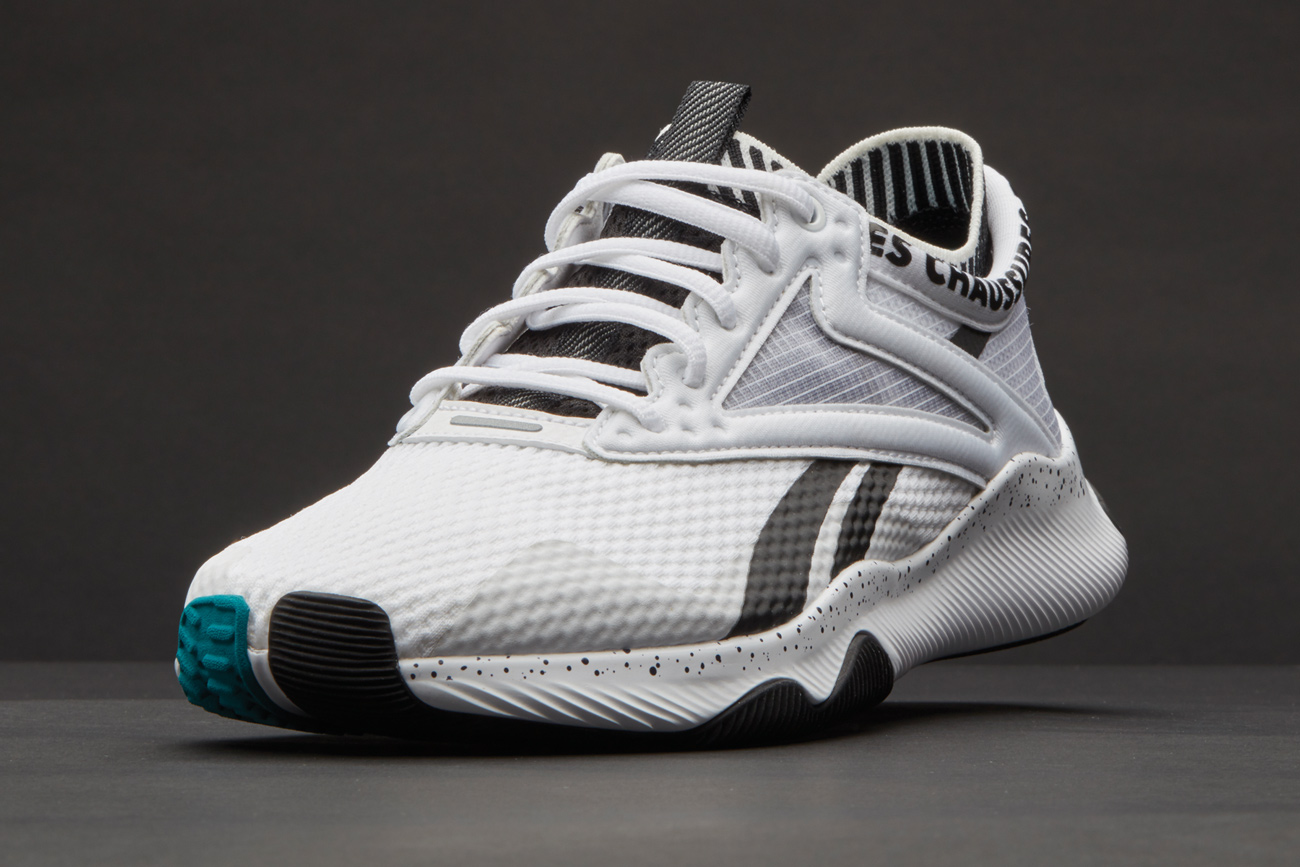 Reebok
Do-Everything Shoe: According to Tal Short, senior product manager for performance footwear and apparel, "This consumer is as diverse as their workouts: one day they're doing HIIT, the next, a spin class and following, running a 5K." The brand's HIIT Trainer, launching in November, is designed to fill that "body weight exercise and running" fitness space.
Key Performance Features: "Building on insights from the HIIT community, we identified three areas of performance where a traditional running shoe lacks: grip, stability and durability," Short says. To address those needs, the brand created the HIIT Trainer with a dynamic rubber outsole for grip without sacrificing flexibility, and an enhanced support structure to keep the midfoot from sliding off the platform. Zoned durability details, like the rubber toe wrap, protect against the beating a HIIT class puts on a shoe.
Magic Price Point: $100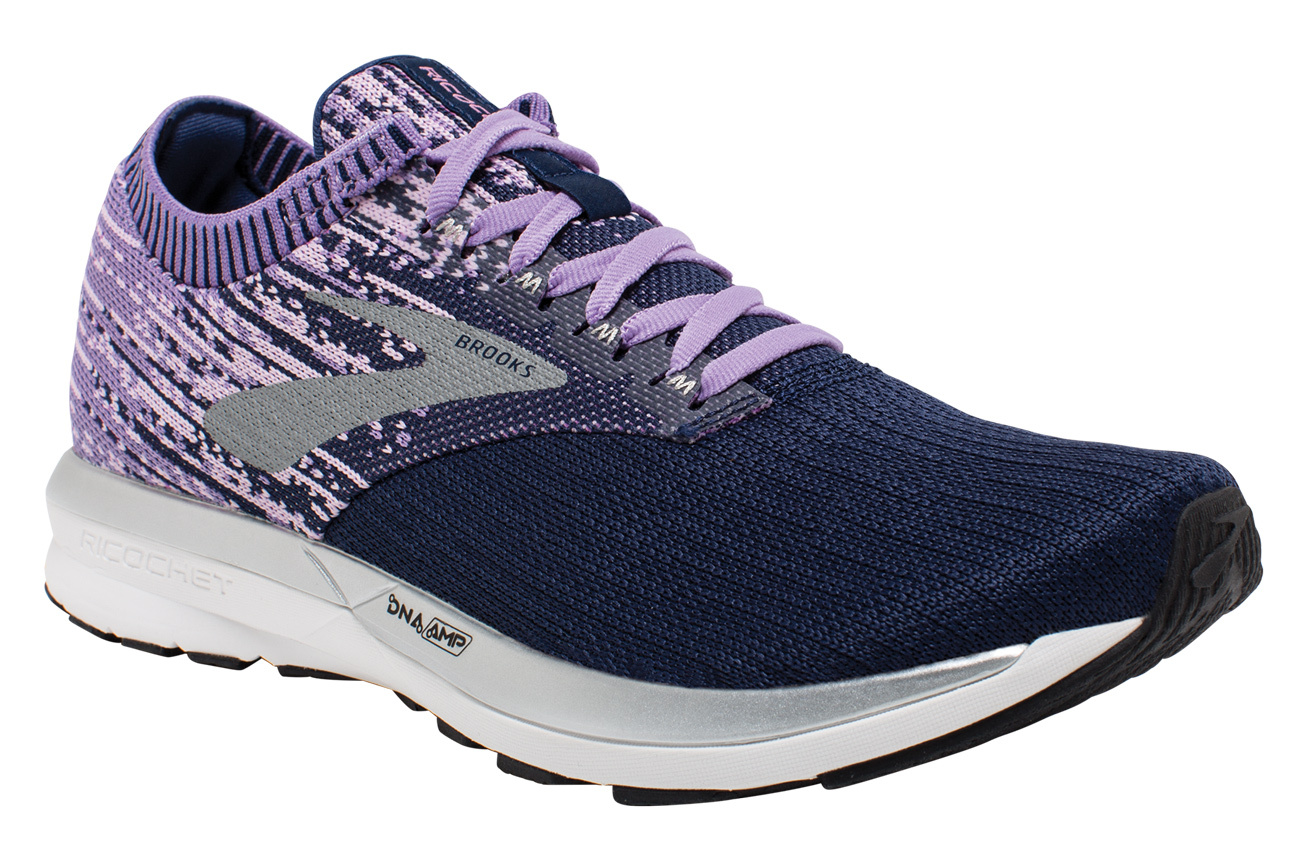 Brooks
Do-Everything Shoe: "People gravitate toward running shoes due to the demands of their exercise and for the cushion and support. The Ricochet ($120) provides a responsive, balanced ride that feels grounded," says Brooks footwear product line manager Sara Najjar.
Key Performance Features: "When we talk to runners about what they want, it's a versatile shoe that delivers beyond the run. Stylistically, they gravitate toward a knit upper because of its aesthetic and how it provides structured support," Najjar says.
Magic Price Point: "People who run and do other forms of exercise are comfortable paying a premium for performance shoes, [in the range of] $120 to $130," she says.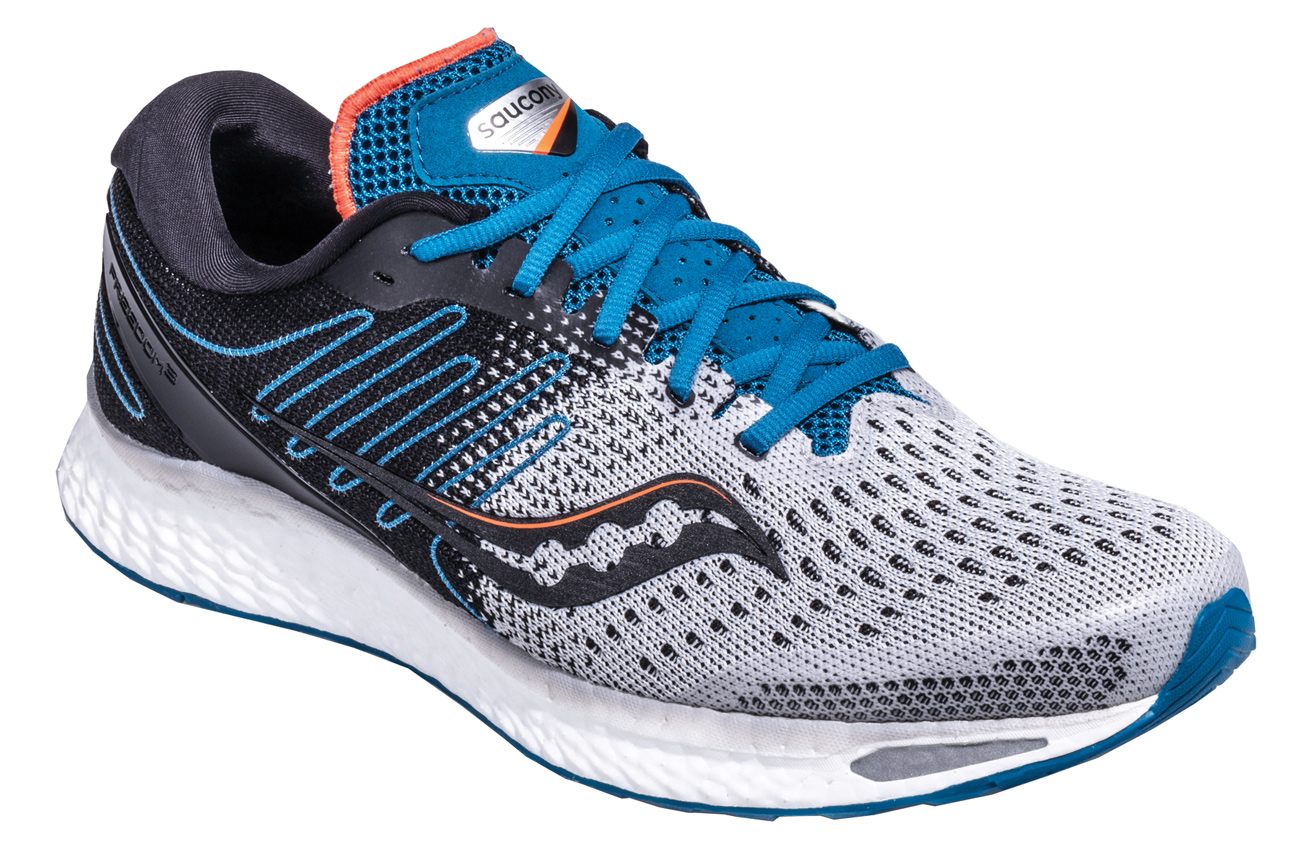 Saucony
Do-Everything Shoe: "Consumers want something light and not something extra, meaning not just the weight of the shoe, but no extra materials, layers, unwanted details — just simplify it. This is not a piece of equipment like other running shoes," says Ted Fitzpatrick, senior director of product management.
Key Performance Features: Saucony is building a collection for this multifaceted consumer with the Freedom 3 and Liberty 2. The new Freedom 3 has changed up the midsole, which now features PWRRUN+ foam (a TPU bead and EVA blend) for a higher degree of energy return. The Liberty 2 is more supportive through the midfoot and has a lower profile for a more stable platform when you hit the ground sooner for a "more solid base going from treadmill to the ground or to weights," Fitzpatrick says.
Magic Price Point: The Freedom 3, due out in February 2020, will retail for $150. The Liberty 2 is $160.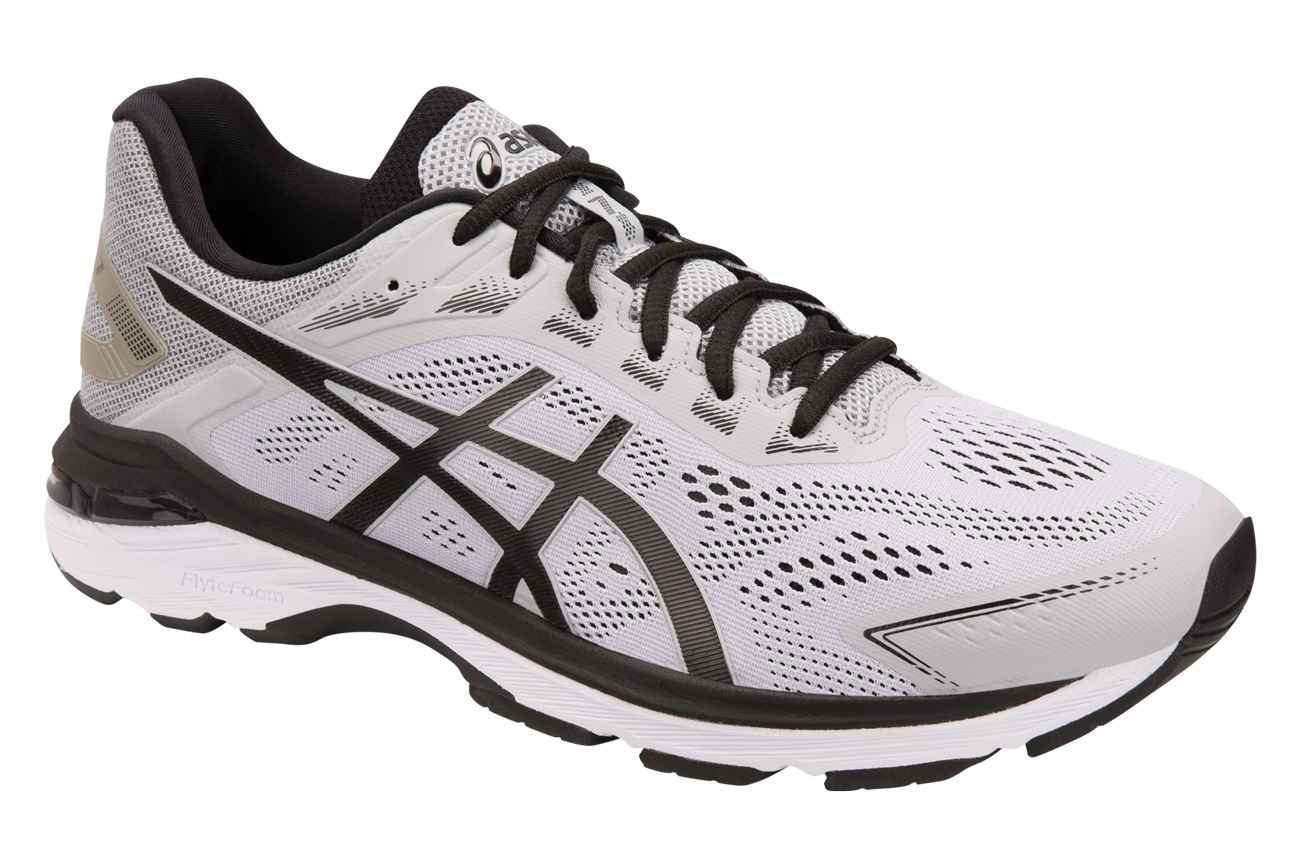 Asics
Do-Everything Shoe: The brand's longstanding GT-2000, which launched in 1993, is the most versatile model in the lineup, according to Paul Lang, marketplace merchandising manager: "Consumers want a shoe they know will protect and cushion on a run effort and do the same for a Barry's Bootcamp and brunch type of day."
Key Performance Features: The $120 GT-2000 7 features GEL cushioning technology for shock attenuation and Dynamic DuoMax for foot support and guidance. The shoe also offers style options: it comes in models with both a classic performance engineered mesh upper as well as more lifestyle materials that wrap the foot.
Magic Price Point: Lang flagged $120 as the price point consumers are comfortable with for shoes that are "fully loaded with technology, yet versatile enough for any run or class."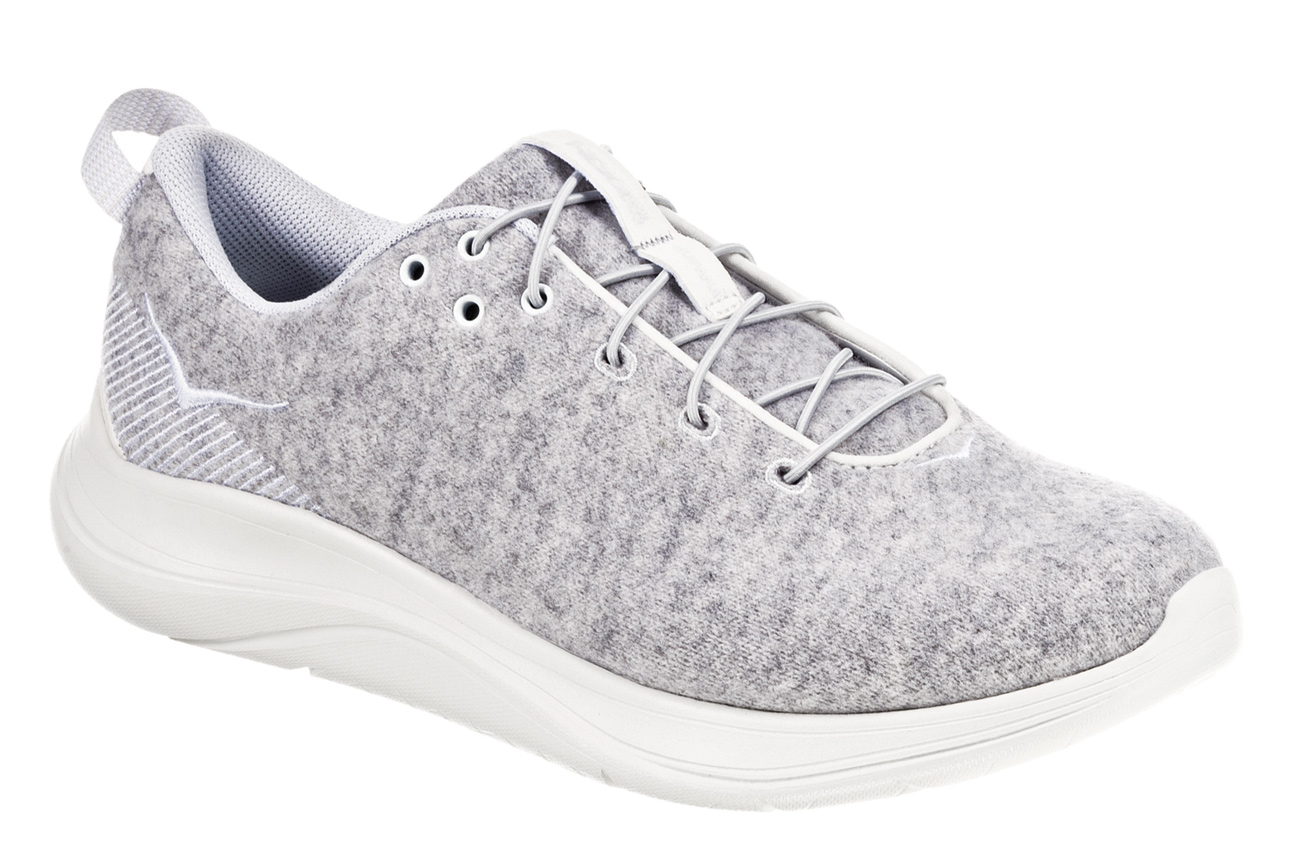 Hoka One One
Do-Everything Shoe: "The Hupana Flow retains a performance-oriented aesthetic,
so athletes trust it will work, but the engineered knit upper and colorways were incorporated for excitement to wear it for more than just the time they're working out," says VP of product Gretchen Weimer.
Key Performance Features: A midsole and outsole made from a rubberized EVA foam blend is springy and responsive and capable of making fast, quick movements, and provide all-day comfort outside of the gym.
Magic Price Point: "We know it's the shoe athletes will pack if they only get to choose one, so that means a more accessible price point: $120," she says.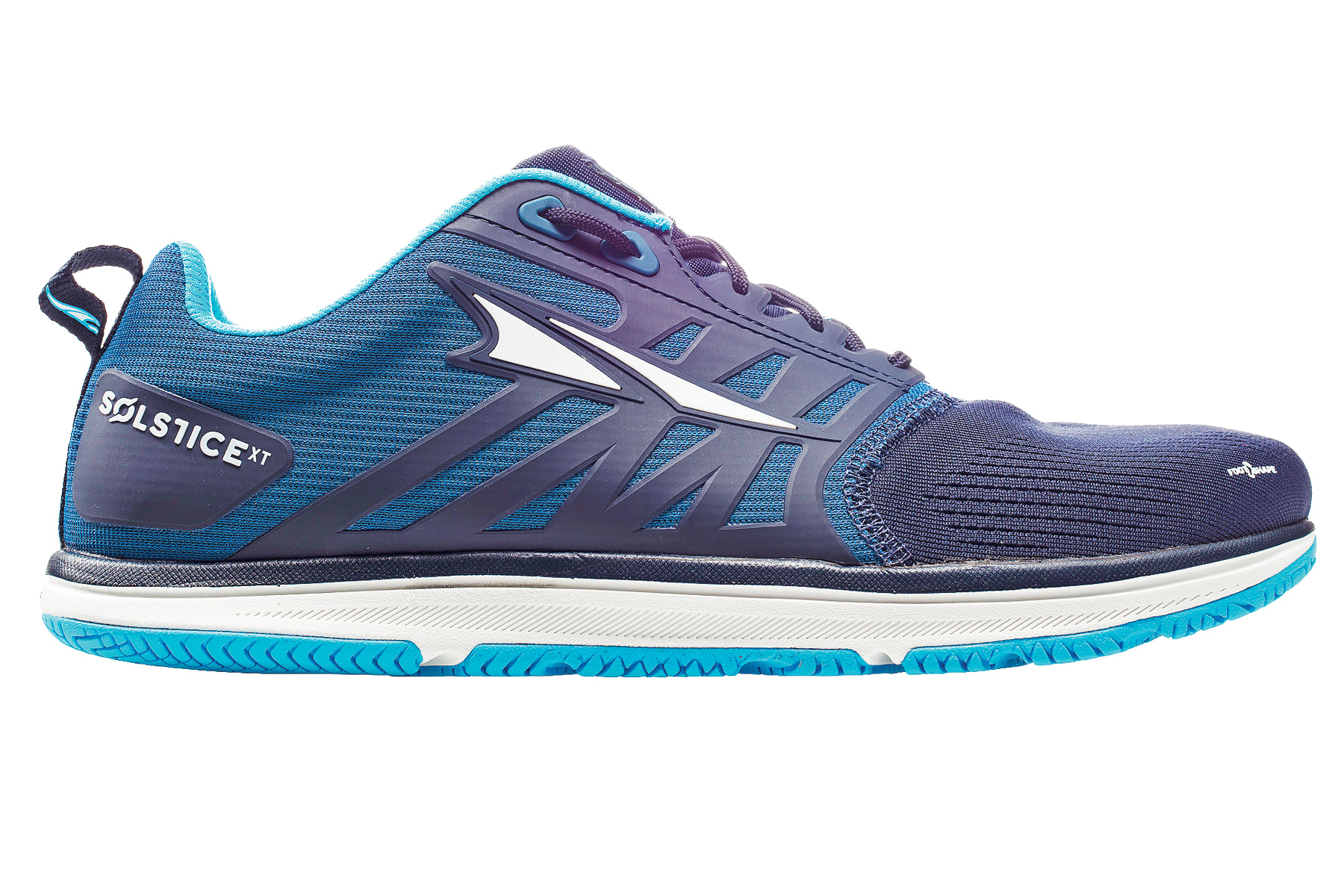 Altra
Do-Everything Shoe: "Versatile categories such as athleisure, all-day trainers, and road-to-trail are as popular as specialized categories now. You can do aerobics, cross-training and running in the SolsticeXT, yet it is stylish enough for errands without looking like a 'gym' shoe," says senior designer Steven Shorten. "People don't want to be 'lifters' or 'runners', they do it all," adds founder Brian Beckstead.
Key Performance Features: The SolsticeXT, which launches in November, combines Altra's foot-shaped last and balanced cushioning with a new supportive liquid rubber foot cage. The flexible full-rubber outsole allows the shoe to firmly grip surfaces, but is flexible enough for effortless runs.
Magic Price Point: $110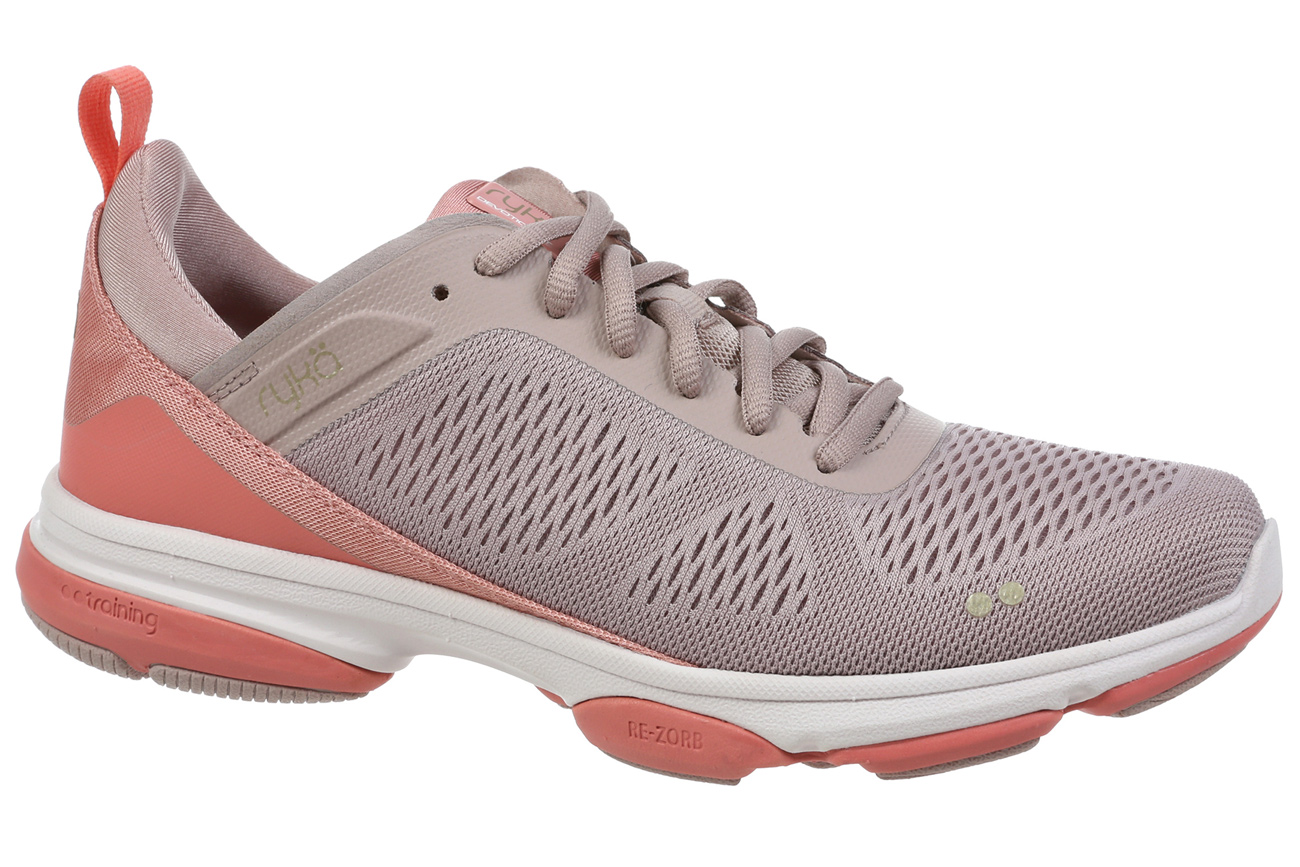 Ryka
Do-Everything Shoe: Ryka's focus for 2020 is creating shoes that serve a variety of the consumer's daily activities, according to product manager Erin VanTrease.
The Devotion XT has "amazing cushioning and an interior attach support system, great for classes combining high impact activities with lateral movements. From studio dance workouts to weight training or just wearing out, this shoe delivers," she says.
Key Performance Features: Devotion XT features a pivot point in Re-Zorb material for easy transitions and increased forefoot flexibility.
Magic Price Point: $80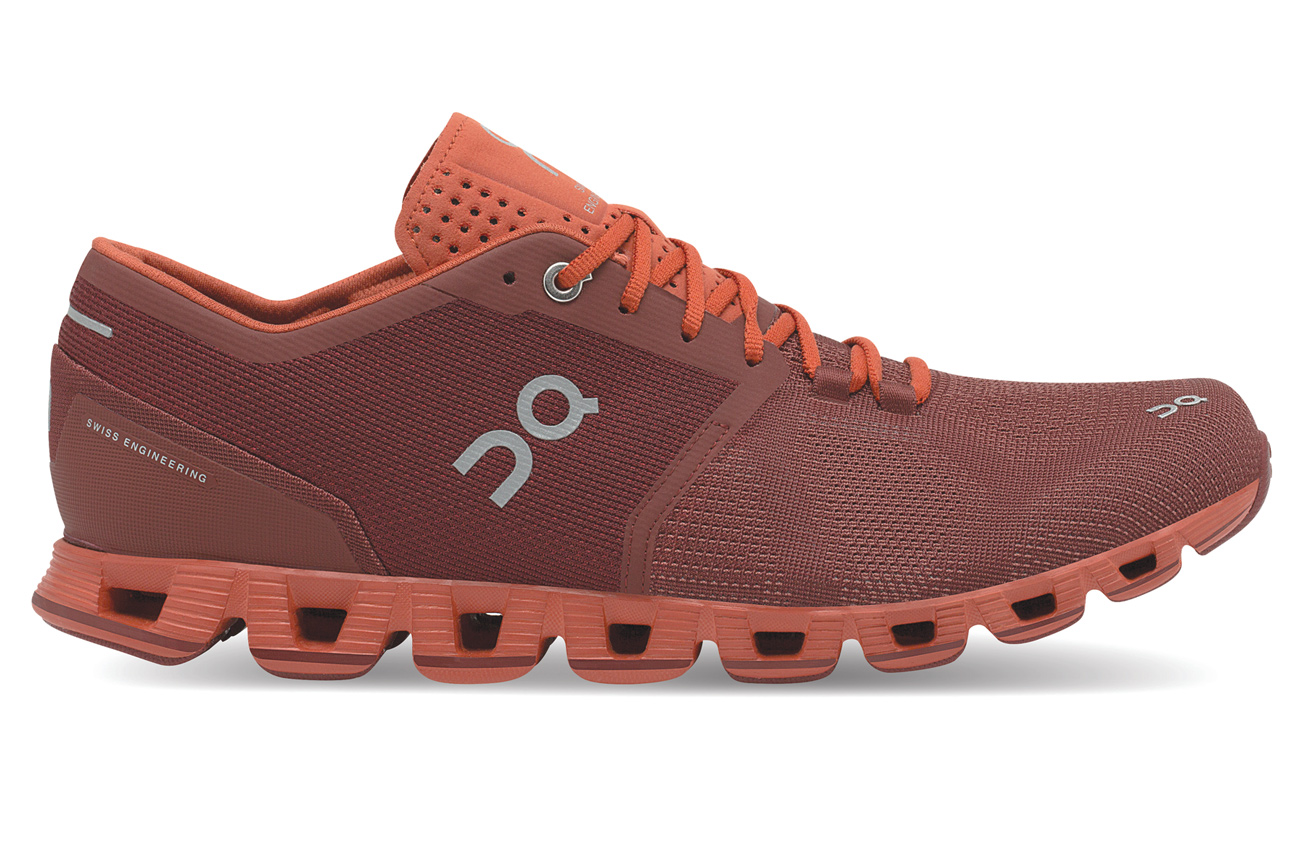 On Running
Do-Everything Shoe: "The Cloud X is the lightest fully cushioned running shoe in the world for consumers who are looking for both runnability and lateral stability," says ON founder David Allemann.
Key Performance Features: The outsole is made to move in all directions, and its proprietary Zero-Gravity foam keeps the shoe lightweight while still providing cushion and support. A lean, engineered heel cap keeps the heel secure and foot stable (critical for cross-training), and a patented midsole Speedboard TPU plate helps propel the runner into forward motion. And according to Allemann, the Cloud X's seamless shoe tongue and "sleek, stripped-down design" give it an "unmissable" look.
Magic Price Point: $140.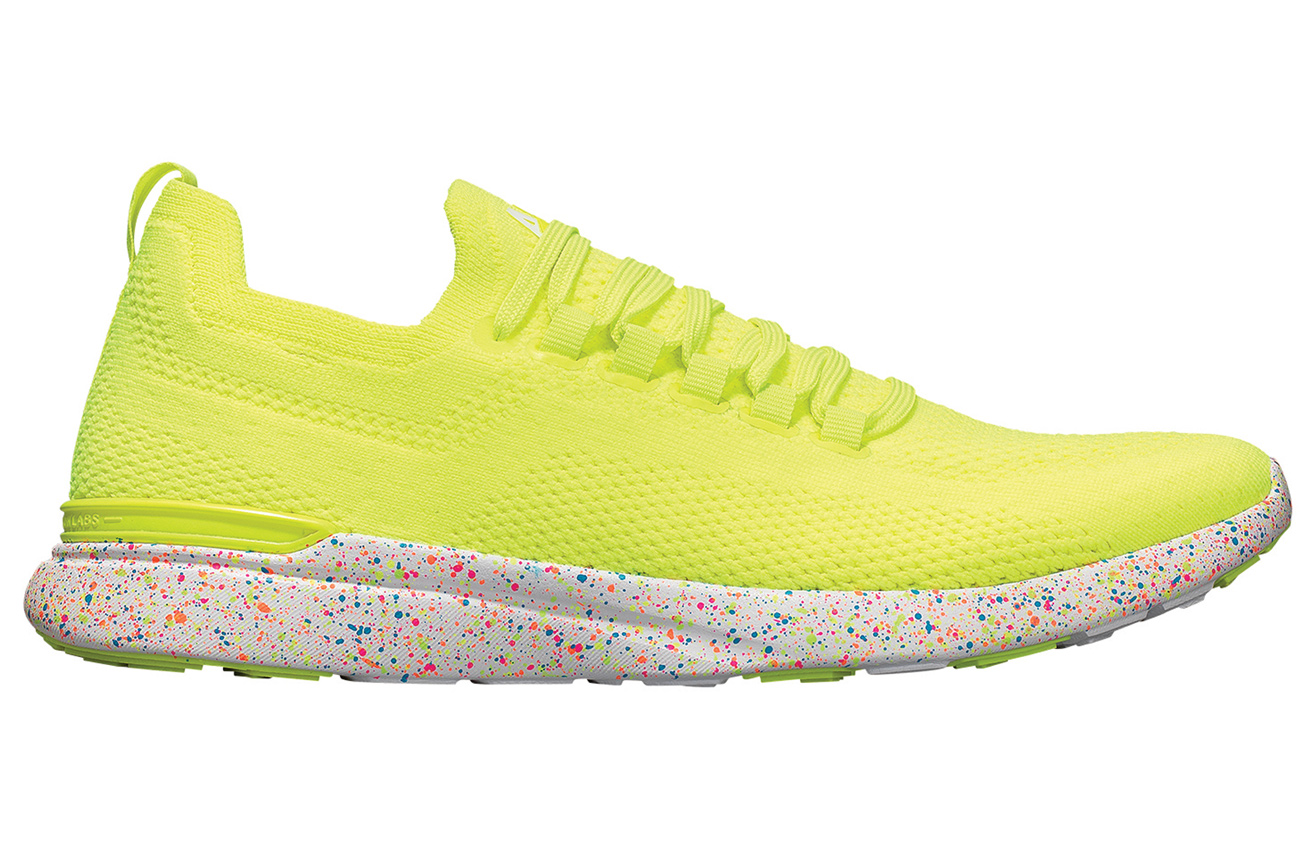 Athletic Propulsion Labs
Do-Everything Shoe: "All of our products are designed with function first and foremost, but the Techloom Breeze is for everything your day entails," says APL co-founder Adam Goldston. "We create shoes where you can change your clothes throughout the day but keep your footwear the same whether you're running a marathon or running a meeting," adds co-founder Ryan Goldston.
Key Performance Features: APL's proprietary Propelium midsole/outsole degrades at a slower rate than traditional EVA. The stretch rebound Techloom upper has full 360 degree stretch with full support and instant recovery. The shoes are machine washable.
Magic Price Point: $200
inov-8
Do-Everything Shoe: The brand's $140 F-LITE 260 Knit style is "stable enough for plyometrics and squats, but also flexible and cushioned for short bursts of cardio," according to Al St. Jean, U.S. sales and marketing director.
Key Performance Features: The brand's META-FLEX technology moves with the foot creating a natural, stable platform for lifts, and the 360-degree ROPE-TEC upper tech delivers traction and durability on rope climbs.
Magic Price Point: "Considering the physical demands of these workouts, the $120-$150 range is ideal," St. Jean says.