Getting Influential
Is influencer marketing right for you?
When you think about "influencers," who comes to mind?
It might be Kim Kardashian West, who has promoted diet products, teeth whitening preparations and vitamins as well as her own beauty lines to her 144 million followers. But it could just as easily be a blogger whose style you covet or an athlete whose training routine is #goals or a mom whose take on parenthood resonates with you.
You probably follow some of these people on social media already — influencers are a fixture of the beauty, travel, fashion and sneakerhead worlds. You've probably seen some of the products, routines or services your favorites have endorsed, and you may even have bought some of them. But have you considered influencer marketing for your shop?
While a lot of press has revolved around top-tier marketers like Kardashian West and the eye-popping compensation they receive for their posts (the reality TV star routinely charges $300,000 to $500,000 per sponsored Instagram post, recent court filings revealed) there's an emerging market connecting local social media stars with the products and retailers in their community.
It makes sense: Influencers are voices that their followers trust, whether it's with specific product recommendations or a general aspirational vibe — just like the best independents. And a recommendation from a trusted influencer source can hold as much weight as a tip from a good friend. (Yes, even if the post is labeled as sponsored, which legally is a must).
For younger shoppers especially, "influencers are far more important than textbook [advertising]," confirmed Lester Wasserman, the fourth-generation owner of comfort stalwart Tip Top Shoes and sneaker boutique West in New York. Bimonthly posts with a select crew of influencers has been a boon to the bottom line, he said. "It's good enough to keep going back to — [but] it's expensive enough that I don't want to keep going back," Wasserman laughed.
Want to get that essential word-of-mouth boost? We talked to smart shops to suss out how independents can do influencer marketing right.
1. Do Your Homework
The first step is the biggest: Finding the right person. Who that could be depends on where your store is, what demographics you're targeting and what your end goals are, but store owners agree: It's worth spending the time to pick the right partners. Authenticity is important. Ideally, it's someone who already shops at your store and loves what you do. But if you don't have a customer who already fits the bill, you want someone who *could* be — Wasserman said some of his influencer partners have become customers after the fact. But most importantly you want a person who speaks directly to the consumers you want to reach, what he called "a loud voice, and a large voice."
Christine Porter, buyer and marketing director for the three Abbadabba's stores in Atlanta, GA, has been laying the groundwork for an upcoming influencer campaign for a year. "We basically sell shoes fit for the whole walk of life," she said, which meant finding multiple people to speak credibly to their different needs. She's honed in on four local women who represent different demographics served by the store, including a fitness blogger and a mom blogger. And all of them have a strong in-state following. "We're definitely trying to stay local," she said. "Right now, we've got to focus on our core customers."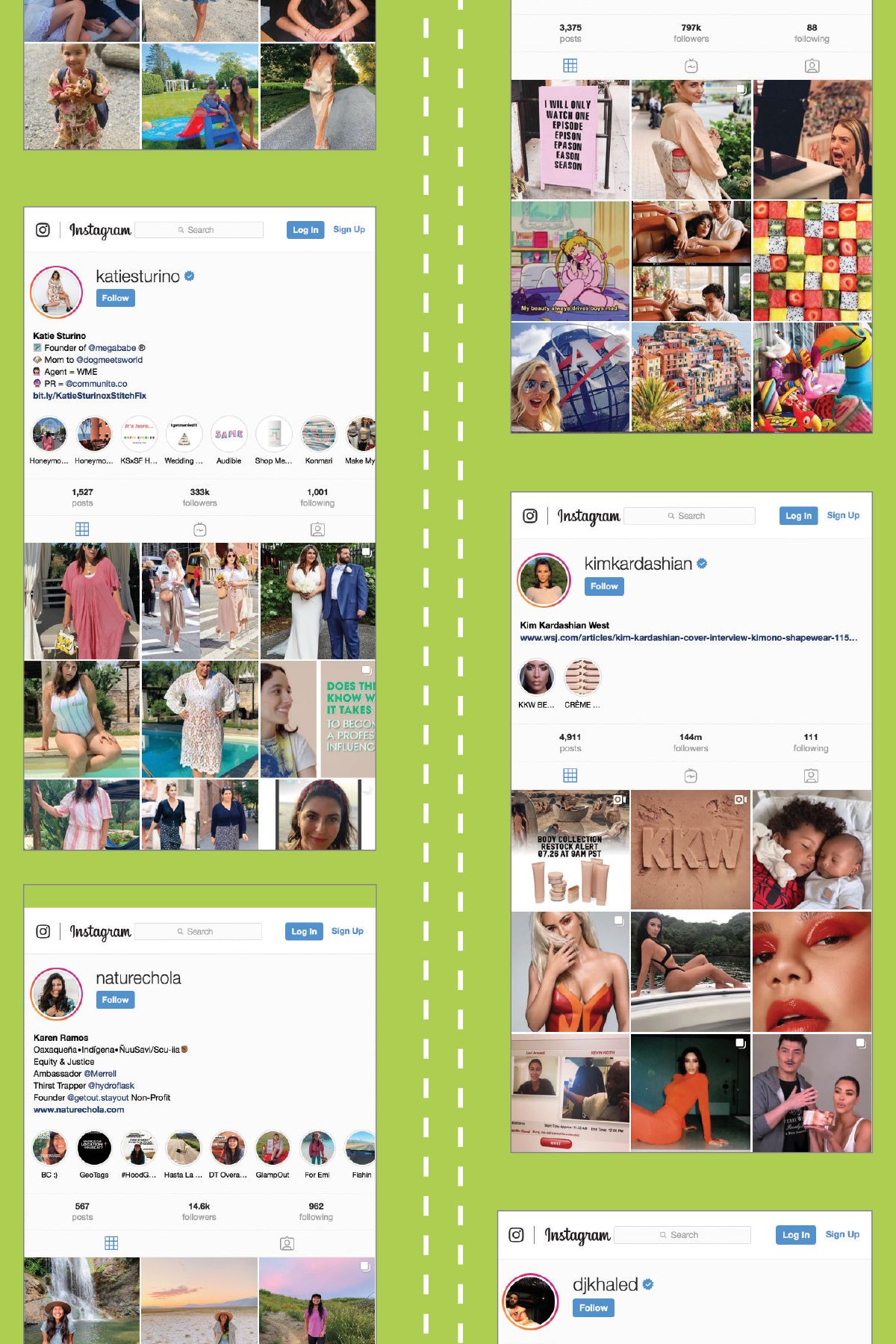 2. Spell It Out
There's no standardized playbook for influencer marketing, so make sure you know exactly what you're getting and giving.
"What we really learned is the few times we did it early on is there's no framework for it, so we're trying to be much clearer about expectations," said Christi Beth Adams, owner of the three Fleet Feet Nashville stores in Tennessee. Agreements now, she said, are "very spelled out — we're gonna give you this, in exchange we get a post and a Story and a contest and giveaway. It's setting very clear expectations about each party's part."
Adams said she spent time talking with her vendors and other local businesses who have been in the influencer market to get a sense of the going market rates and expectations.
And once you have ideas, make sure you're getting the agreement in writing. Are you asking for a certain number of posts tagged with your handle or a specific hashtag? Is this ongoing or a one-off? Will they be coming into your store or just tagging your products? Are you picking the product to feature or are they? Will you be featured in their Stories or in a post or both? Will it be pinned? Nothing is too small to specify, so get creative — but get it in writing.

3. Make it Actionable
Store owners said it's critical to make it as easy and appealing as possible for the influencer's fans to take the next step. Whether it's a mobile friendly link to buy the products the influencer featured or a coupon code for a discount or other inducement to come in store, you want to make sure you're capitalizing on your new audience.
Porter said that initial requests from the influencers they worked with to offer their followers a discount on product were hard to swallow: While a common practice online, it didn't fit with Abbadabba's full-price model. But, she said, the store has come up with a solution: Building a splash page on the website that their influencers can link to. They don't do e-commerce, she said, but a page on their site letting viewers order the products they're seeing means they can offer a discount in a limited way. And there's another bonus: Knowing exactly how many people are clicking through to shop, and how many of those shoppers actually buy.

4. Keep Cost in Mind
Kardashian West aside, the costs for sponsored posts varies widely. Product, of course, is the baseline — it may, in a lot of cases, even be the bulk of the compensation. Porter said in the developed Atlanta market, some of the influencers they initially considered were more expensive than they were comfortable with.  "We're finding some of them can be as much as a print ad," she said. "So we're not going with those people. We want to try it out on a lower scale." The range that made sense for her, she said, was $100 to $200 in product, and an additional $100 to $200 in cash compensation. "I don't mind starting there," she said.
Adams said that brainstorming other benefits to share can be just as valuable to your potential partners as cash.
"It's sitting down and having conversations [and asking] what do you need?" she said. For example, Fleet Feet Nashville's email list is active and growing at more than 45,000 members — that's an asset, she said. "Do you want more exposure via email? Do you want to write content to our customers? Do you love gear? It's finding a mutual benefit."
And don't forget to account for back-end costs. Depending on your particular arrangements, you want to earmark funds for shipping product to your influencer (and making swaps or replacements if sizing and fit are issues), or paying for a professional to shoot photos and videos when they come in-store. For Abbadabba's, that calculation has to include building and operating the splash page on their site, as well as shipping and processing costs in both dollars and manhours for any products ordered. "It's not just the cost of paying the influencer — it's the production behind it," Porter said. "That's why I'm trying to put up touchable trackpoints to track their post back to our website."

5. Get the Numbers
Just as in the research phase, collect data during and after your influencer partner is posting — this is where social media marketing has the edge on more traditional media. Ideally, you'll be able to see not only increased views and likes for your messages, but more impressions and engagement from new fans and followers. (And if you don't, that tells you something, too.) And, retailers said, don't hesitate to ask your partners to share their metrics with you after the fact, too — what results did they see? The more information you have, the better prepared you'll be for the next partnership. After all, as Wasserman put it, "We're looking for results."