The Century Club
What does it take to stay in business for a full century? It's not an easy question.
Reaching the 100-year mark surely takes vision, commitment and hard work. Unquestionably it also takes skill, instincts and flexibility. Even more so, it demands all those qualities not just once, but generation after generation. And in a time when retail seems to be moving faster than ever, it seems incredible that the business plans written just as the very first telephones were being installed could continue to be relevant and thriving. For California-based Beck's Shoes and Ohio-based Lucky Shoes, two powerhouse retail independents celebrating their centennials this year, the formulas for success look different. But both family-run businesses are looking ahead and focusing on giving their customers even greater service. It just goes to prove: some things never change.
Staying Lucky

It takes more than chance to thrive — just ask the Lucks.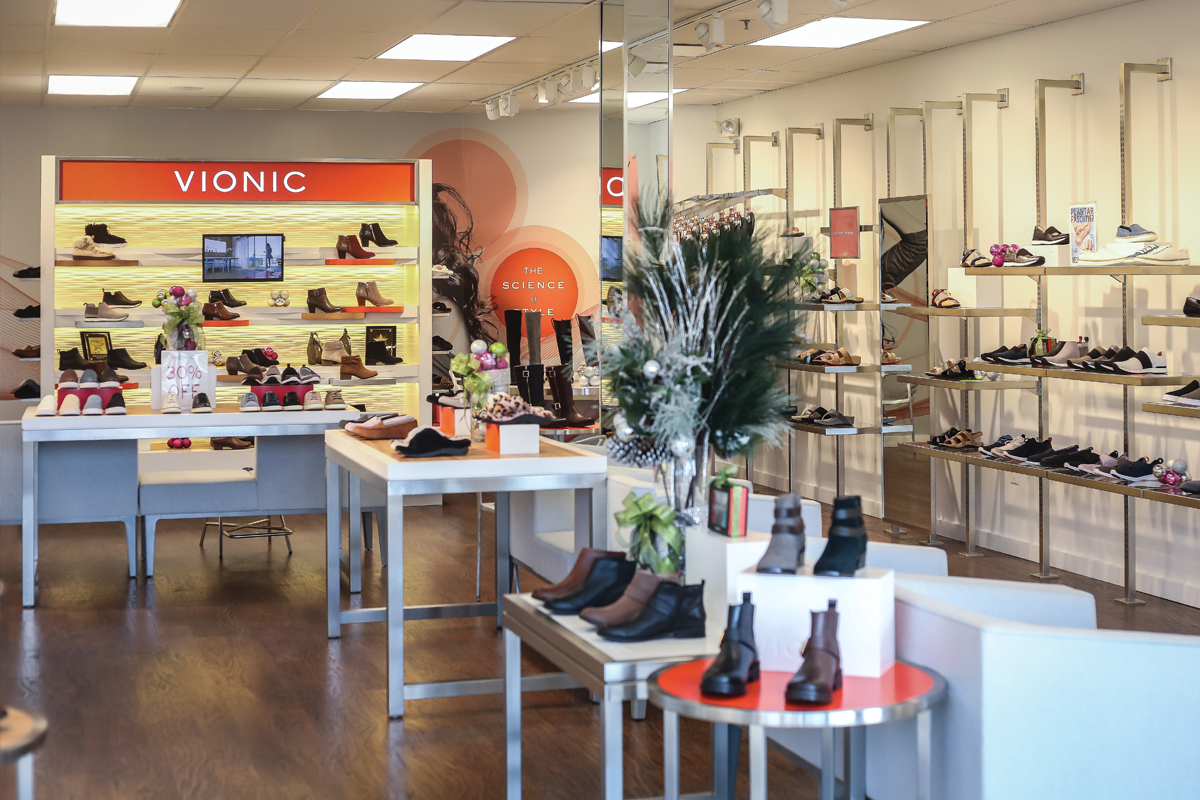 Lucky Shoes: Fairlawn, OH 
‍Founder: Joe Luck
Leadership: Tom Luck, owner; John Luck, president
‍No. of stores: 16 in Ohio across all nameplates
‍No. of employees: 100-plus
Is there a secret to retail longevity? John Luck thinks he might know the answer.
"You know, I think the primary reason that we've stayed in business for 100 years is that our business is constantly changing. We've had Rockport stores, Ecco stores, we had an SAS store, and we have constantly updated and stayed on top of the business and kept it growing," Luck, president of Fairlawn, OH-based Lucky Shoes, says. "Part of the reason that it's successful today is that it doesn't look a whole lot like it looked five years ago. "
The original Lucky Store was founded in 1919 by Ukranian immigrant Joe Luck, who moved from New York to Firestone Park in Akron, OH — then a newly established community for workers at the Firestone Rubber plant and one of the fastest growing towns in the country. As the business was taken over first by Joe's sons, Milton and Leonard, and then later by Milton's son, Tom, the current owner of the business, those evolutions continued. The company's first shoe-only store was opened in 1955 in Fairlawn, which set the retailer's current course. Today, Lucky Shoes operates four stores under the Lucky name, eight New Balance doors, two Stride Rite booteries, and two standalone Vionic doors, the newest addition to its portfolio, which opened in 2016.
As it happens, the Vionic stores are the only ones of their kind — the comfort brand had been considering piloting its own retail when Luck approached them looking to partner. And, he says, it's been the kind of decision that's paid off.
"We felt Vionic was an up-and-coming brand and our business was really good and the brand was really expanding categories, so we felt like we could put a Vionic store into [one of our open locations] and it would work fantastic," Luck says. "We opened a second in April of last year and we're looking to open more as quickly as possible."
Luck says branching out with the Vionic partnership is a telling indicator of the way retail runs today.  
The pace of the business has "definitely speeded up," he says.
"There's a brand that, three years ago, was the best-selling brand in Lucky Shoes. And we have zero pairs on order for spring. And Vionic, we opened a store with them in March of 2017, but in 2016 it wasn't [even] one of our biggest vendors. We went from doing $100,000 in business in 2016 to having two stores and having it be one of the best-selling brands in all Lucky doors. That's meteoric."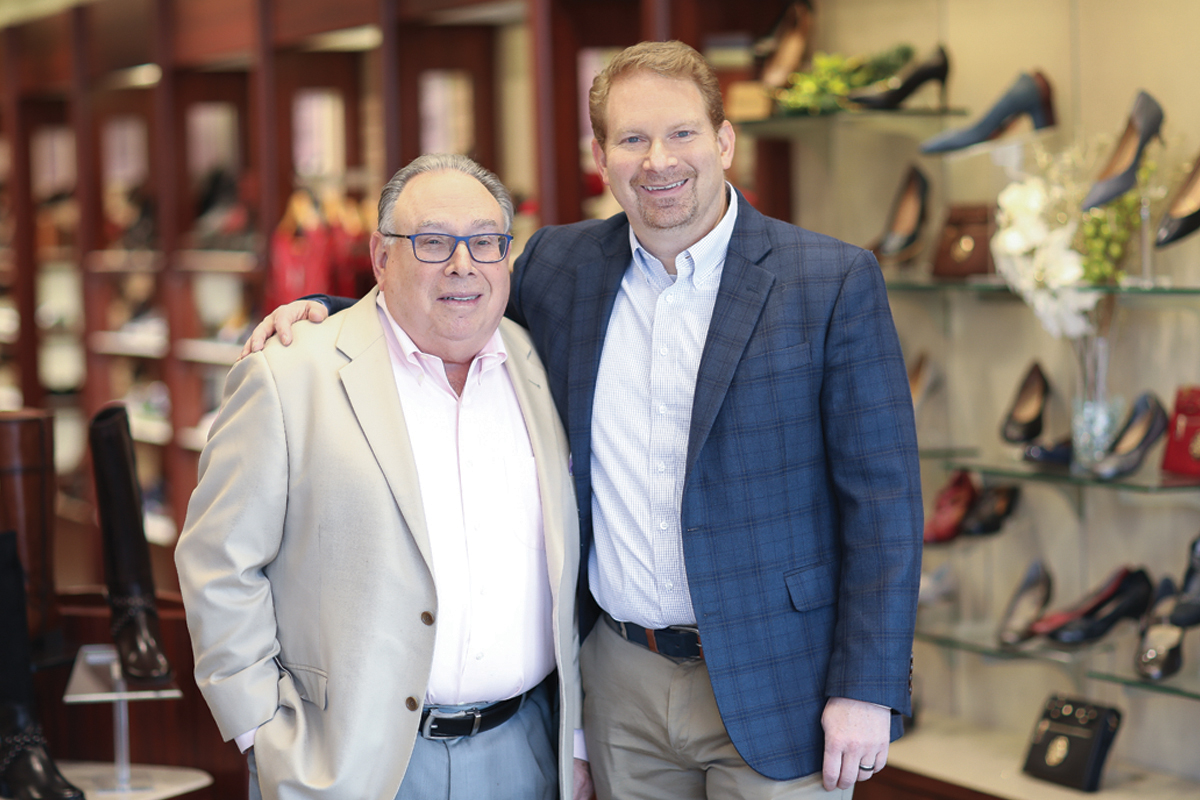 With the market moving faster than ever, Luck says the team at Lucky's (which stands at more than 100) navigates by tying themselves to the consumers they serve.
"You have to do in each situation what is right for the customer and one of the biggest things we do is advocate for our customers. We make sure the shoes in our stores are going to create the best outcome for our customers, no matter what label is on the box," he says.
"Lucky has provided their customers with outstanding customer service and selection throughout their history," says Kitty Bolinger, EVP of global sales at Dansko. "They have been our partner for two decades and the business just keeps getting better."
How do they do it? Face time, Luck says.
"We spend a ton of time on the floor. I still spend about 25 percent of my time on the sales floor," Luck says. "Our VP of sales still works in the store, still opens and closes the store and still writes the lunch schedule. We're watching what customers are asking for, what our sales people are saying to customers and how the customers receive it. We're looking not only at what they're bringing out, but what they're not bringing out."
Luck is using that consumer insight to surmount another change in the business: an aging consumer base. But as the average age of the consumer shopping footwear independents has risen, he says he sees opportunity.
"As some vendors have stopped selling Amazon, that's forced a younger customer in our store. And they're searching out certain brands, but how do we look relevant to them so we can make them long-term customers."
Wooing a new customer is just another shift to navigate, and Luck says Lucky Shoes will adapt to the change the same way they have in the past. "It's how we introduce them to other brands — ones they may not have known, but that they may love."
Purpose Built
For Five Generations and Counting, Beck's Shoes Focuses on What Matters.
Beck's Shoes: Campbell, CA
‍Founder: Ole Beck
Leadership: Adam Beck, CEO Julia Beck-Gomez, COO
No. of stores: 10 in CA and NV, plus 3 mobile shoe trucks
No. of employees: Approximately 70
Ole Beck wanted to get out of the shoe business so badly he moved across an ocean. Luckily for the shoppers of California's Bay Area, it didn't stick.
Beck, son of a cobbler and the descendent of generations of cobblers, left Denmark in 1917 to start a new life in America — one that wasn't dedicated to shoemaking. But after being discharged from the army (and being put in charge of shoe repair for the base while enlisted), Beck opened a shoe repair shop in Salinas, CA, in 1919, called Beck's. And under the Beck's name, Ole's descendants have been selling footwear in their community for the past 100 years.
Today, the 10-store chain is run by the fifth generation of Becks: cousins Julia Beck-Gomez, the COO, and Adam Beck, the CEO, each of whom succeeded their fathers in 2016. (While the two are the great-grandchildren of founder Ole Beck, his father, their great-great-grandfather, joined his son in the business, making them the fifth generation to work in the store."
"Out of all the grandkids, we were the only two that started, basically in elementary school, and never went away," Beck-Gomez says. "This was where we were at a very young age."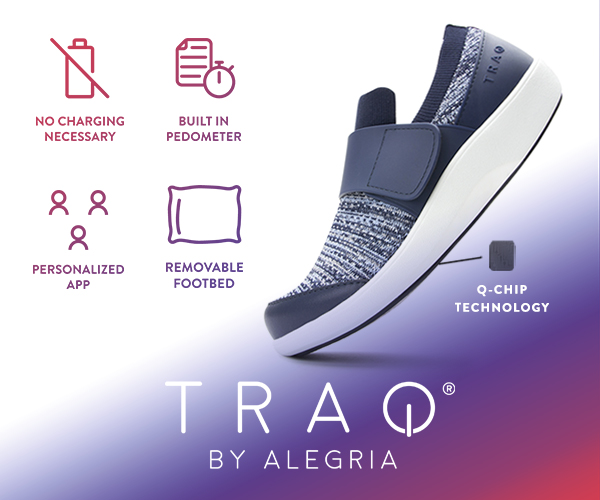 And while Beck and Beck-Gomez are tasked with shepherding their family business through a challenging retail environment, they say they're confident that they have a formula that works.
"The Internet and the effect it's had on our business, it's a lot like the effect on business when the big malls came into play — and the industry thought it was the end of retail, a retail apocalypse. And it was department stores before that," Beck says. "For us, it's all about the consumer experience."
"We really feel that when it comes to consumer experience, you're touching four senses — smell, sight, touch and sound," Beck-Gomez agrees. "With the internet, there's no chance you can get the smell and the touch and the sounds."
That experience includes a thorough and highly codified sales process. Every customer has both feet measured with a Brannock device and is measured again with the Aetrex scanner and the sales staff is encouraged to probe into each potential customer's needs and lifestyle to make sure they're showing all the potentially relevant products.
Beck's has made sure to tweak its offering and focus on its niche businesses, to not only better serve its shoppers, but to inoculate themselves against challenges in the marketplace. Fully half of their business today is done in steel-toe and industrial work boots and shoes. Accessories such as socks, insoles, handbags and shoe care products make up a further 20 percent of sales, and athletics, athleisure and casual styles are 30 percent. (Medical referrals and sales is a growing category as well.)
"The casual lifestyle is being consumed by some of the bigger box stores and the Internet. We still do it, but it's more like the icing on the cake," he says. "And that's very purposeful. We've been driving that over the last five to 10 years."
That balance has been a fruitful one for the retailer's brand partners as well.
"Becks's Shoes is a valued partner for Birkenstock," says David Kahan, CEO of Birkenstock Americas. "They have made some strategic shifts through the years and combine a focus on the underserved 'duty' customer, as well as the core comfort consumer. They are very creative in how they market their brand, as well as ours."
Purposeful is the same word Beck-Gomez and Gomez use to describe their approach to continuing the workplace feeling their family built. In creating a company culture, Beck-Gomez says, there are no accidents: "You have to be purposeful, because whether you are or not, [your culture] exists."
"Our mission is to exceed the expectations of everyone we encounter," Beck agrees. "It's a big part of our company culture and what we do."
Part of that culture is looking ahead, they say.
"We've been undergoing remodels for the last four years and I'm happy to say we're probably six months away from completion. We've put over a million dollars into renovations in the last four years," Beck says. "If you're not going to invest in your stores or yourselves, then retail is not for you. If your staff is not highly engaging and your store isn't hitting on all senses and looking beautiful, retail isn't the game you should be in."
And despite Ole's example, neither one says they've ever seriously considered doing anything else.
"We both saw this as an opportunity," Beck-Gomez says. "It hasn't just been handed to us — it's been an extremely large amount of hard work. But there was this legacy, and I know we both take a lot of pride in carrying it on for the family. We want to see this succeed."