Feeling Good
Something for Everyone Ready to Rejuvenate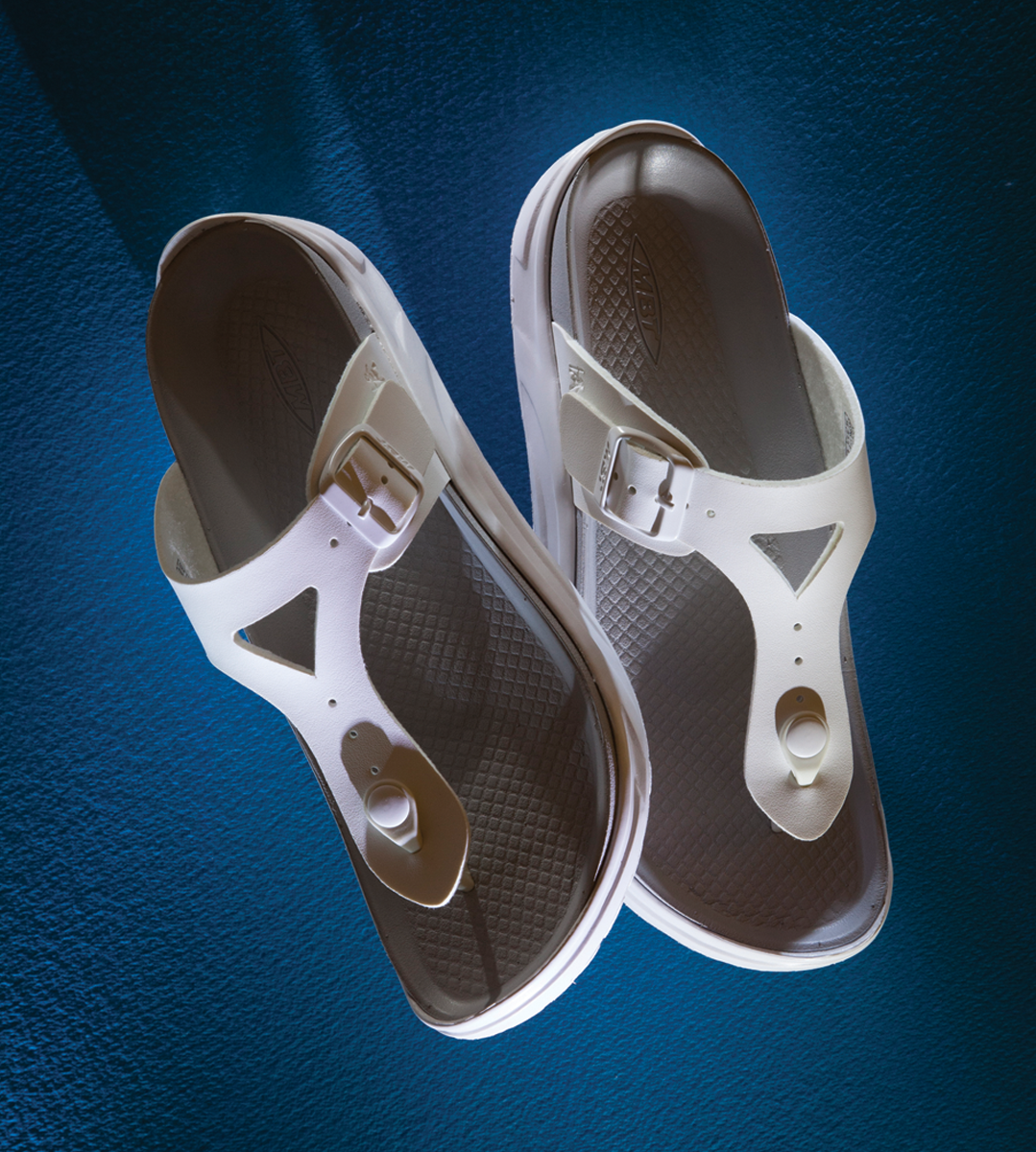 Relief. Recovery. Comfort. ‍
Whichever of those three key words you feel best describes a  "chill out" footwear of choice, the recovery market has it covered.
Brands in the recovery game say that the target market for recovery footwear is moving beyond athletes and designs are following suit. Not only is recovery footwear getting more technical in its comfort offerings, but crossover styles – think "knit uppers" and on-trend sandal silhouettes – are also gaining ground.
So who exactly are the key consumer groups purchasing recovery footwear?
For Oofos, which has been a leader in the recovery footwear category since the brand launched in 2012, the core consumers are "runners, fitness enthusiasts, active individuals and athletes," says Duncan Finigan, marketing head.
But, Finigan adds, "the shoes can be worn by anyone looking for added relief and recovery. For a nurse on his or her feet all day or an on-the-go business person, the much-needed physical stress-relief we seek in our daily lives can be relieved by slipping on a pair of Oofos and truly feeling the 'OO' of recovery."
"Our recovery sandals and slides service the athlete who wants to kick off their walking, running or cleats after a hard workout or practice," says Doug Gordon, interim president at MBT. "They are trend-right, so they are also perfect for the consumer who just wants to wear them for comfort.
All MBT shoes are made with a purpose. We also have Sport and Women's Fashion Sandals featuring different degrees of rocker and sensor technologies that are trend-right."
"Anyone can wear these products," says Gretchen Weimer, global VP of product, Hoka One One, the running shoe brand known for its ultra-cushioned styles. Hoka also has a popular line of recovery footwear. "Whether it's a serious athlete looking for something to wear before or after a run, or someone who doesn't run at all but finds the cushion comfortable to wear during the day, our Ora slide, flip and shoe are for anyone who wants them and finds them comfortable."
"Our primary consumers are devoted athletes and active lifestyle individuals seeking to rejuvenate most effectively after training and competition," says Aaron Azzarito, VP–marketing at Telic. "However, the benefits these athletes are experiencing when wearing Telic does not stop with them. The lightweight stability and pillow-soft arch support are a much-welcomed relief for almost everyone. A large majority of our customers are now just individuals who crave the relief and comfort of our products after work, travel, or any other long day on their feet."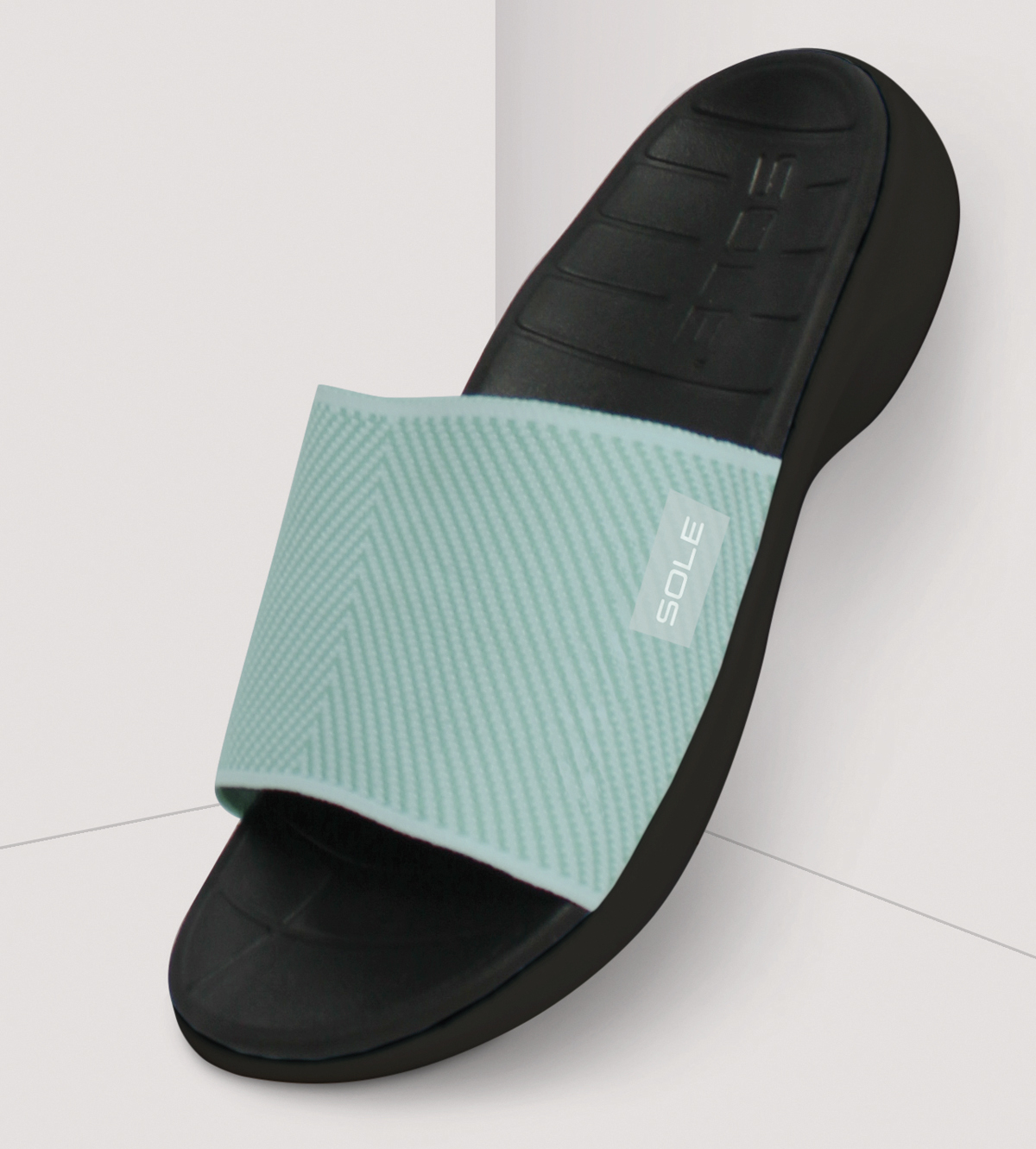 Standout Styles for 2019
Oofos' proprietary OOfoam technology is now available in a range of styles beyond flips and slides, including booties and boots. Backed by research at the UVA labs, the brand's footwear is designed to help reduce stress from the feet up. A patented footbed provides added arch support to take the pressure off the ankles, knees, hips and lower back. Additionally, Oofos footwear is designed to flex with the foot and the ground, enabling a more natural walking motion, which enhances recovery.
Key Oofos styles for 2019 include the OOlala Geo ($64.95), a sandal with an on-trend geometric design that features OOfoam impact-absorbing recovery technology; the OOmg Fibre ($129.95), an extension to the OOmg shoe series with OOfoam impact-absorbing recovery technology and an upper that features OOtex Fibreflex, a durable textile weave that will stretch in all directions to allow the foot to move in its natural motion; and the OOmg Boot ($199.95) and Bootie ($179.95) with OOfoam impact-absorbing recovery technology and DWR treated, lightweight, durable, quilted uppers.
The Spring 2019 footwear line from footwear and orthopedic brand Sole includes the Mateo and the Mendocinio — both a fit for anything from recovery wear to relaxing on the beach or casually strolling around the neighborhood. The $75 Mateo has a tightly woven knit upper adding structure and ensuring a secure fit. The $70 Mendocino is an update to Sole's best-selling slide to date, now offered with more adjustability in the straps.
The Sole line in 2019 includes 12 new products, several designed with 100 percent recycled cork footbeds  made with recycling partner ReCORK. Sole's vision is to pioneer a closed-loop manufacturing process by reusing natural wine corks, a sustainable and renewable resource that has been underutilized in the past.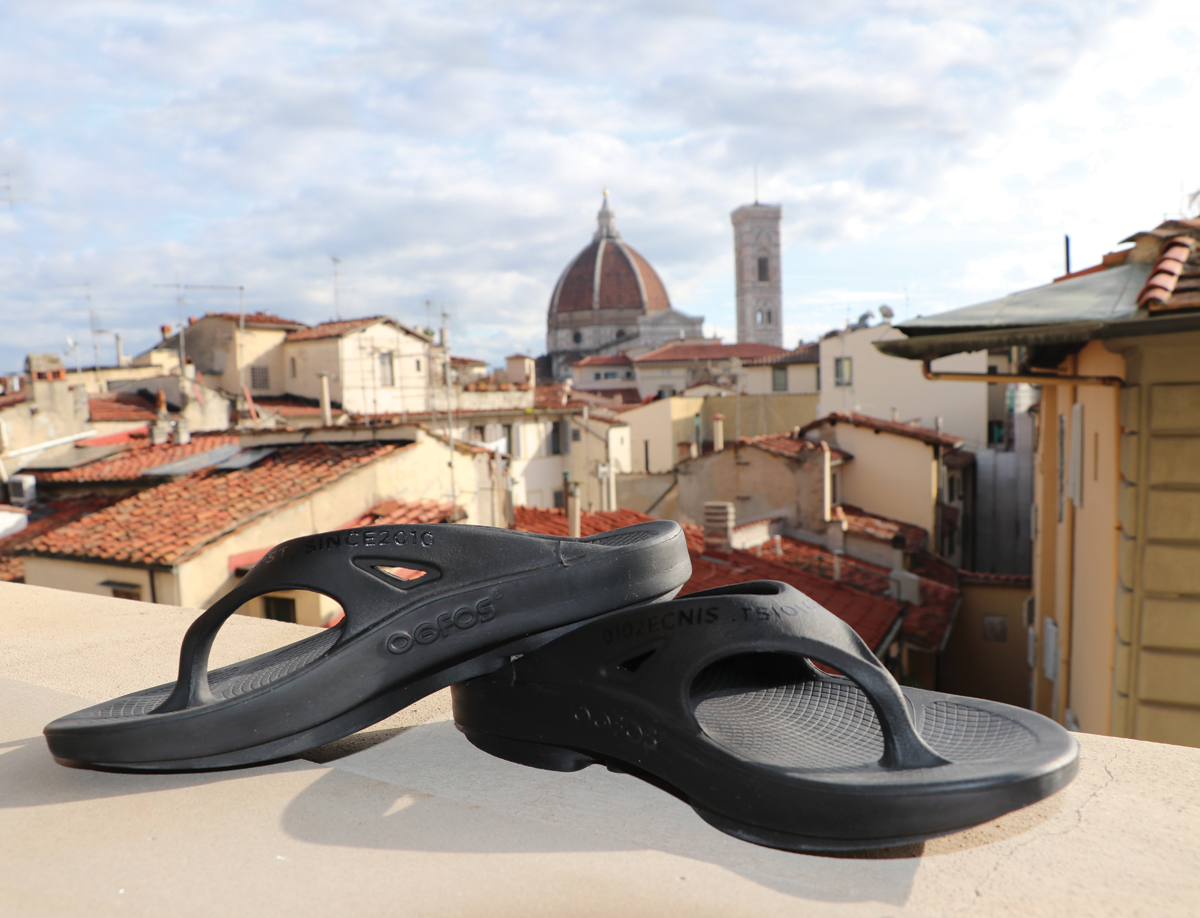 Features of the footwear also include anti-odor, natural splay, splash-friendly and earth-friendly materials, along with supportive arches, metatarsal pads, and deep heel cups to promote natural foot alignment and reduce discomfort caused by plantar fasciitis and other common orthopedic conditions.
New Balance's Spring 2019 NB RCVRY shoe is a slip-on style that has a massaging footbed, an ultra-soft Cush+ midsole and a foot-hugging, full-mesh upper. The target market includes not only athletes looking for recovery comfort, but also non-athletes looking for an easy, lightweight day-to-day shoe. The machine washable NB RCVRY is lightweight and features no-tie laces.
MBT's recovery footwear includes the Lamu, Nakuru and Meru recovery sandals ($90). "All of our shoes have a purpose," says Gordon. "We make 'Physiological Footwear' at MBT. All the recovery models feature an anti-microbial canoe-like footbed. Both the heel cup and forefoot cradle the foot and soften up the more they are worn."
A "suspension arch" and  a special "arch support system" pampers the foot with natural cushioning and hugs your arches and supports natural alignment helping increase circulation to the arch, notes Gordon.