Dress for Success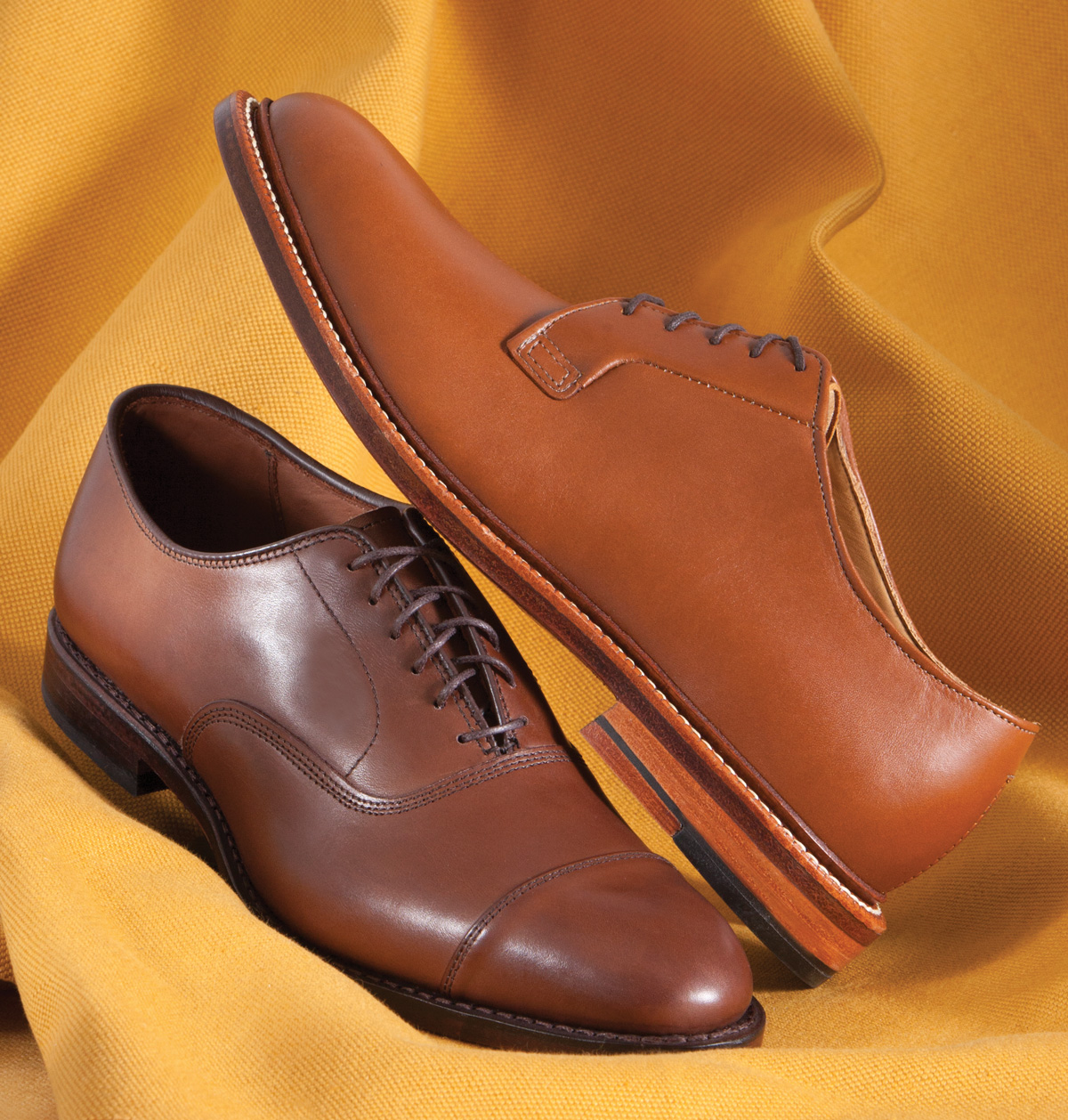 In a world gone casual, is there growth to be found in the classic men's dress shoe? Bostonian is betting yes — and it's not alone. The 119-year-old brand (it was founded as the Commonwealth Shoe Co. in Whitman, MA, in 1899) relaunched this year to be a fashion-forward option for young men looking to elevate their personal style, according to Gary Champion, president of Bostonian parent company Clarks Americas.  
"It's a new age for men in the marketplace and it's not just about footwear — it's fashion, it's lifestyle, it's travel. Men have so many more options today than they used to, including how they want to look," Champion says.
That meant an opportunity for the venerable label, he says — and a market opportunity for Clarks.
"Through the last 15 years, dress has not been that important and it dropped off significantly. We lost track of what Bostonian should mean to us," he says. "But Bostonian has a strong recognition in dress, stronger than our Clarks brand does. [And dress is] coming back in. It's not about buying dress shoes for suits and ties; this is about mixing and matching for the lifestyle you want to lead and having some surprises in the accessories."
Men's brands say there's a big opportunity in harnessing the male shopper's newfound style obsession — and underpinning it with comfort.
Champion might be tapping into something.
The menswear world as a whole has been hot, energized by crossovers with streetwear, but flourishing independently of it. "Our consumers are looking for items that can be dressed up or dressed down," says Carrie Hill, design director for Wolverine World Wide. "They no longer feel the need to have a pair of shoes for everything; rather, they have one pair of shoes that works for everything. As office cultures continue to promote casual dresswear, versatile footwear will be integral in men's wardrobes."
There are other signs. Two years after its $225 million acquisition by Caleres, the venerable Allen Edmonds brand is relaunching with a tight product line and a slate of collaborations with other Made in America brands that look to emphasize craftsmanship and durability.
Other brands in the space say they're noticing the uptick, too.
Donald Desalvio, Timberland senior director for men's and kid's casual, says the brand is seeing the trend winds blow in its historical direction.
"There's a noticeable shift from casual styles that resemble a sneaker or athletic shoe to more traditional silhouettes, like a beautifully crafted dress shoe with premium leather, a timeless pattern and a classic last," he says.
Bostonian's plan to rejuvenate the business rests on two lines: a higher-end business under the Bostonian Shoemakers label with price points in the $200 to $300 range that's targeted to accounts like Nordstrom and Zappos. (The Bostonian Shoemakers line also includes a high-end, American-made line with prices in the $430 to $500 range that's currently available on Bostonian's e-commerce site but will be rolling out more broadly in 2019, targeted to high-end department stores such as Neiman Marcus and Barney's, as well as independent shops such as Unionmade. And while the line was originally crafted at the now-defunct P.W. Minor's factory in upstate New York, Champion says the team has been sourcing other options and doesn't anticipate any delays in the production of the following seasons.)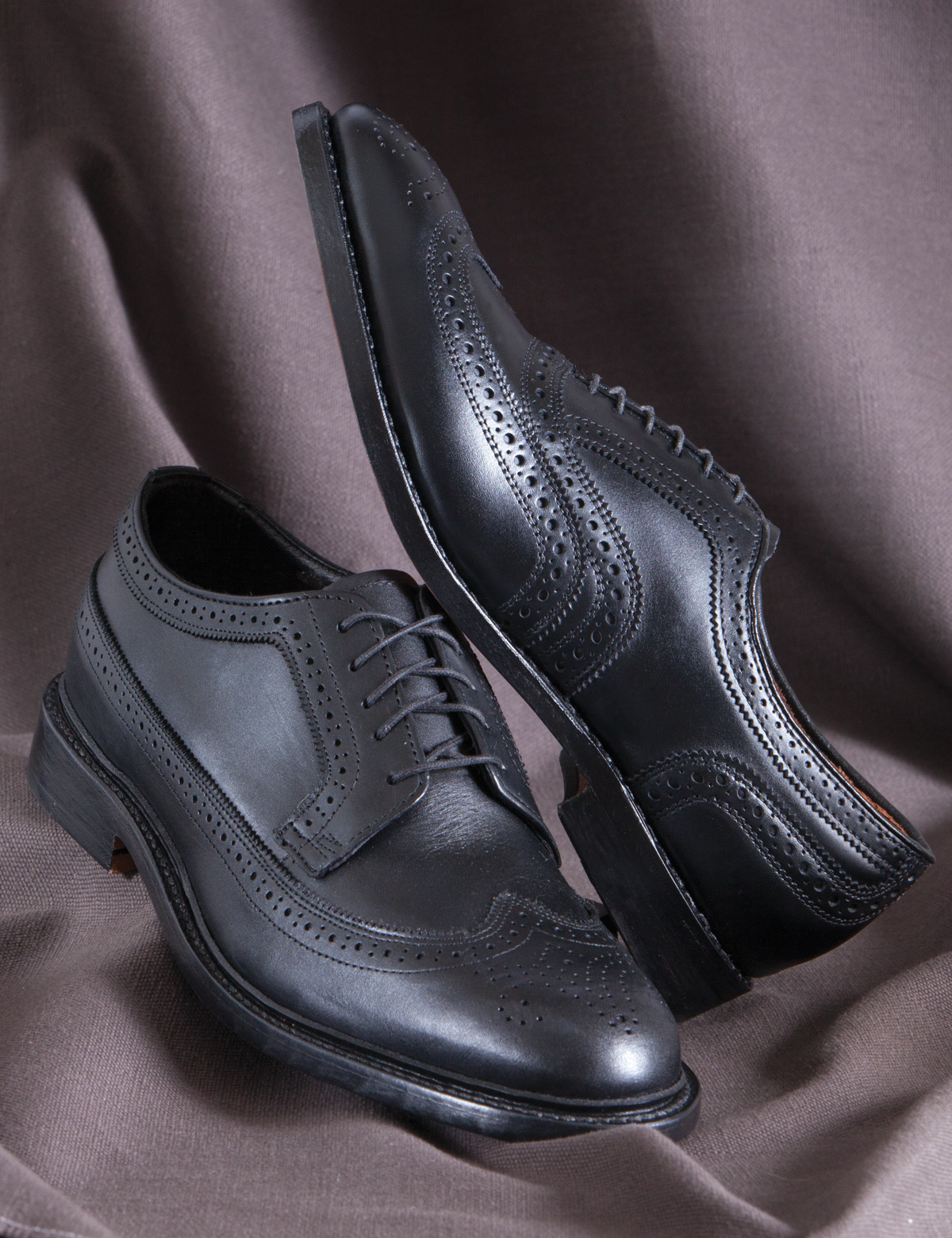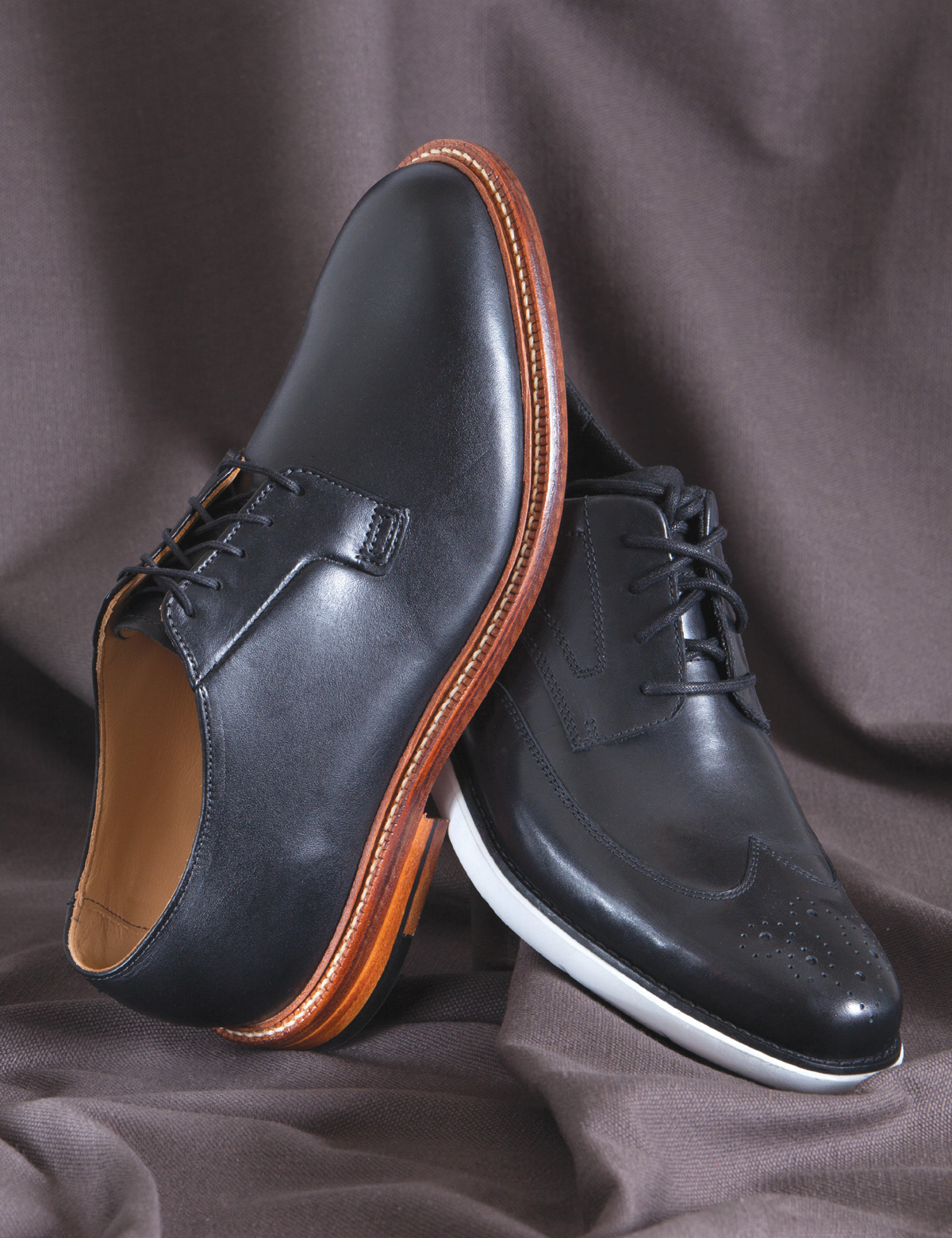 A second label, Commonwealth, is aimed at a more mass audience through retailers such as Macy's and DSW, with price points in the $90 to $130 range. All lines will share a similar aesthetic under the design direction of Greg Cordeiro, who was hired to relaunch the brand.
While the USA-made product will be classic men's looks with welted and stitch out constructions designed to appeal to knowledgeable and style-obsessed consumers who seek out (and geek out on) the old-school craftsmanship, the main Bostonian Shoemakers line will take those looks but put a modern spin on the construction. "With the sneaker lifestyle these millennials have grown up with, the [dress] look is right but the breaking in period might not be what they want," Champion says. "We can use our innovation to make flexible leather bottom shoes that are welted as well."
The design team at Rockport is making the same call for comfort features, a spokeswoman for the brand says: "Consumers are looking for urban functionality. There is a renewed focus on ergonomics and movement."
"It's a new age for men in the marketplace, and it's not just about footwear, it's fashion, it's lifestyle, it's travel." – Gary Champion, Bostonian
Timberland's Desalvio says the brand's Fall line reflects that same drive to build in comfort – and benefits – while staying true to the classic look. For Fall, he says, "we are combining the look of a classic dress shoe with hidden comfort features and waterproof technology to create a style that moves with you from day to night." Existing styles like the Killington, Bradstreet and the Spring '19 Windbucks collection are targets, he says. And, he adds, the brand is doubling down on classic dress details and leathers.
"Incorporating various patterns and colors can easily differentiate one sneaker from another, but with dress shoes we have to bring something else to the table. We have the opportunity to use our technology to create a dress shoe that is good looking, comfortable and waterproof. Today's market energizes us to create a dress shoe that stands out."